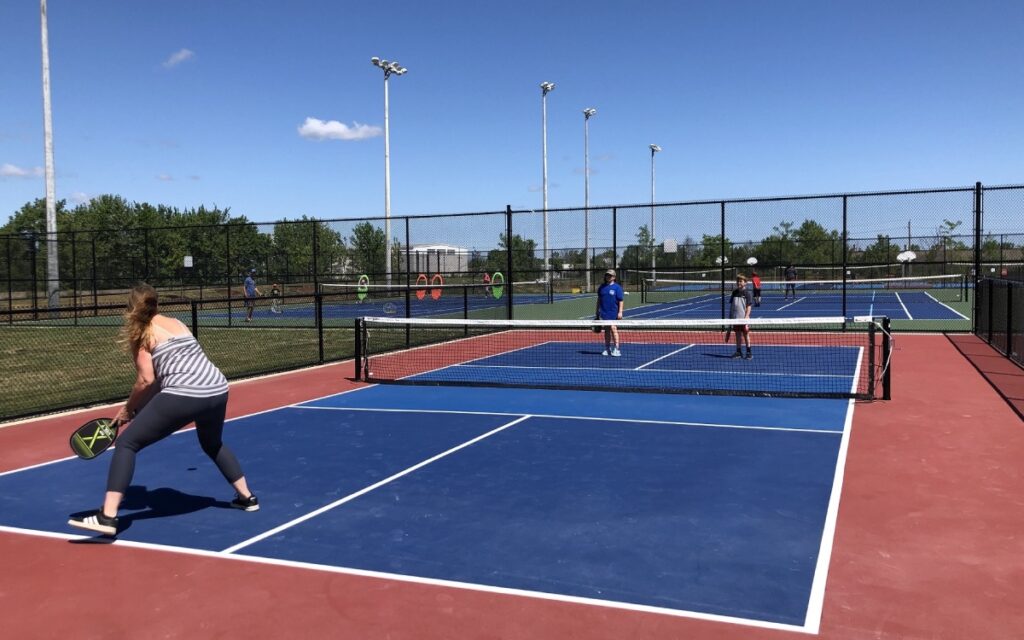 The six-sport, all-day event is free for all girls aged six to 12. It takes places at the brand-new Empire Sportsplex in Welland (pictured). Photo credit: City of Welland
Michele O'Keefe hasn't left a stone unturned, or should I say a ball out of play, for this Saturday's 'Girls Sports Day in Welland.'
The current Athletic Director at Niagara College, and former President and CEO of Canada Basketball, is the organizer of the event, along with the City of Welland and Canadian Tire Jumpstart.
"A couple of years ago, the City of Welland made a deal with Empire Home Builders – as they started to build the neighborhood towards Dain City, the south end of Welland – and part of that deal was that Empire would invest in building an outdoor multisport court complex behind the Flat Water Centre," said O'Keefe, a Welland native, recently on the Niagara Sports Report on Newstalk 610 CKTB. 
"And if you haven't been out there yet, it's unbelievable how gorgeous it is. 
"Through the conversation, the City called with and asked for some guidance on a couple of things, and I thought to myself the boys are going to be out there from dawn to dusk. 'How do we make sure the girls are going to be comfortable being out there?'
So the City agreed to let us have the facility for the day."
Girls aged six to 12 will play through six sports stations run by Niagara College athletes and coaches.
"Basketball, Beach Volley, Softball, Golf, Soccer and Tennis," O'Keefe said.
"We also have a bunch of academics coming out to help. We have the Niagara Penguins coming out to make sure we have accessibility comfort levels. 
We even have our hairstyling students coming out to show the girls and their parents how to do your hair when you're playing sports. How to braid your own hair, French-braid your own hair, how to do your hair when you're wearing a helmet or a baseball hat.
We thought it would just break up the day a little bit, and have a little bit of fun."

Canadian Tire Jumpstart and FIBA (International Basketball Federation) have supplied a lot of the equipment needed for the event.
And when's the last time you've heard this about an event of this magnitude – it's free. 
"That's right, and another edition we have is a shuttle from the downtown bus terminal to the Empire Sports Complex to make sure transportation isn't a barrier for anyone either."  
Even food and drink will be covered for the girls. 
For more information, and to register visit: https://www.welland.ca/Leisure/eventsinfo/girlsSportsDay.asp
"It's going to be a lot of fun," O'Keefe added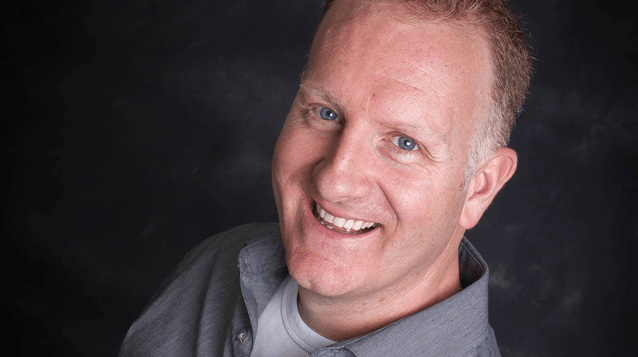 Rod Mawhood is a lifelong Niagara native who has had the pleasure of working in all three mediums – Radio, Print and TV – for over 20 years. His first announcing gig was with the then St. Catharines Stompers. Since then he's worked in radio and TV in Toronto, and currently is the announcer for the Niagara IceDogs and Niagara River Lions.
Rod also covers the Buffalo Bills for FOX Sports and the Buffalo Sabres for NBC Sports.