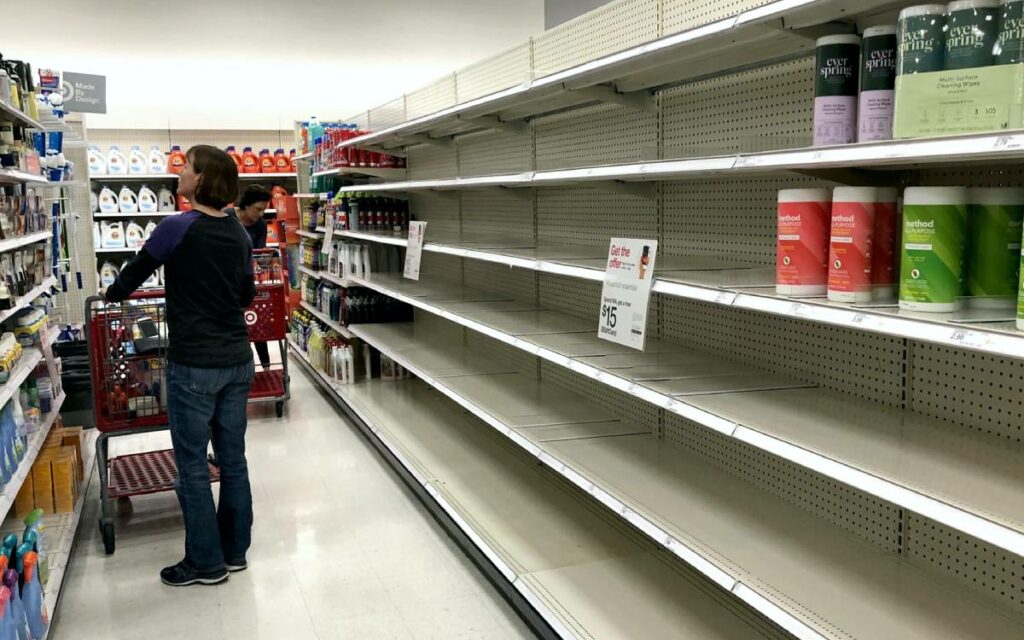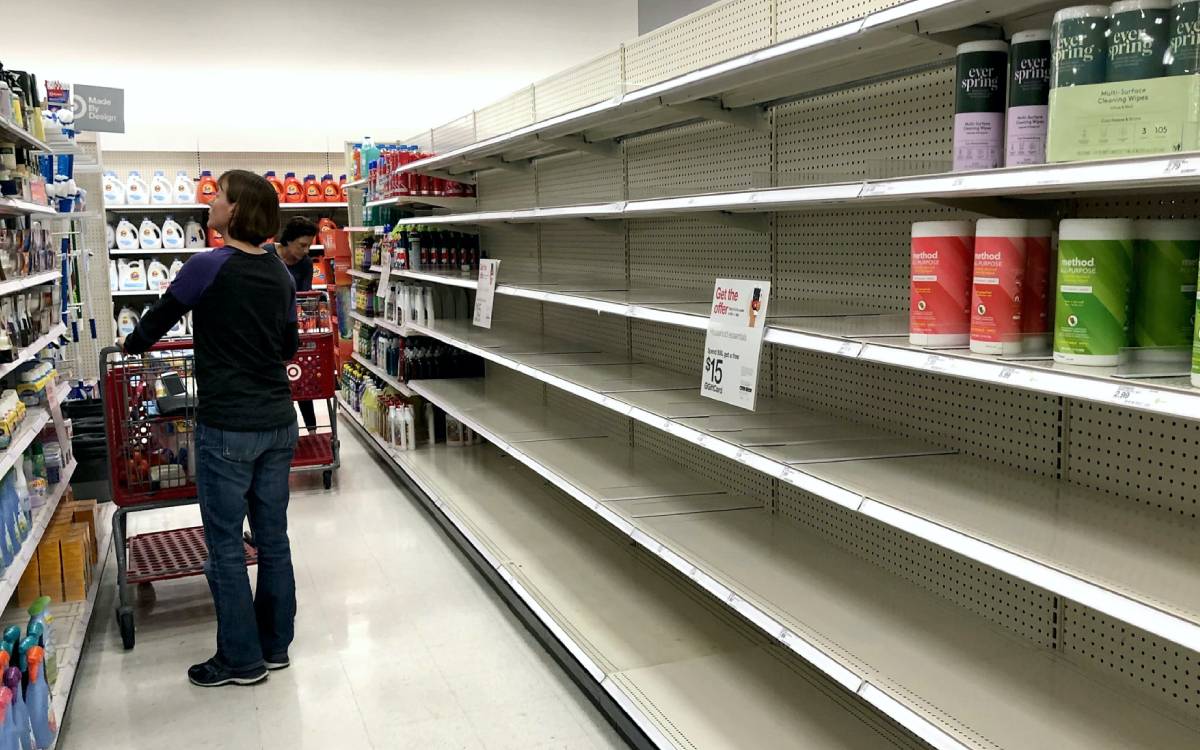 Empty shelves at a retail store: a common sight at the beginning of the pandemic. If proactive steps aren't taken early, persistent issues all along the supply chain could trigger a similar occurrence this holiday season. Photo credit: Getty Images/Justin Sullivan
Even though we are only in mid-September and many of us are still recovering from the effort of getting our kids back into a school routine, I recently came across an article in an Australian paper, The Guardian, that encouraged people to buy ahead for Christmas because of the "dramatically bad global supply chain crisis". The article got me thinking about the current state of global supply chains and the potentially long-term negative impact on every aspect of retailing as a result the ever evolving and seemingly never-ending COVID-19 pandemic.
You do not have to look very far to see the significant impact the pandemic has had on the current state of retail business. Back in March 2020, everyone was worried about stocking up on toilet paper, disinfectant wipes (while they were still available) and food staples. Grocery stores were low on milk and eggs and shelves were empty as families were buying large volumes of cereal and frozen entrees to stock up food bunkers in their basements. While the grocery supply chain seems to have normalized, retail stores in other sectors that were able to survive the pandemic are showing significant signs of ongoing stress.
My teaching responsibilities through Wilfrid Laurier University took me to our Toronto campus last week. As an avid consumer, I used the opportunity to walk through the Eaton Centre for the first time in over a year and a half. While it was sad to see how many stores and restaurants had unfortunately closed, what shocked me even more was how little inventory stores were carrying. Department stores had entire sections that were empty, retail establishments had bare shelves in sections and the stock that was available was already dated.  
Had I linked my recent shopping experience to that article about global supply chains, I should not have been surprised. Global shortages in computer chips and processors are wreaking havoc on multiple industries including electronics, appliances, and automobiles. Apple has announced delays in iPad Pro delivery dates and the latest models of gaming systems such as PlayStation and XBox are getting harder and harder to find. The chip shortage is expected to last until well into 2022 with consumers being warned to expect ongoing price hikes.
It is more than just production shortages. If the goods (or the raw materials so they can be made domestically) are even available, the high levels of consumer demand as countries loosen COVID safety restrictions are creating havoc at transportation hubs, namely global ports. With a number of ports still shut down or running with a limited capacity, backups are created which has a trickle-down effect to railway and truck shipping systems. Products sit on container ships, waiting to be unloaded and moved to their next destination. Once they arrive in the port and are unloaded, trucker shortages and strikes in countries including the United States and Great Britain are making it hard to get the products to their final location.  
It is more than just a time delay; because ships are waiting to be unloaded at ports, there are fewer ships available to meet the increase in demand. Global transportation companies can take (and are taking) advantage of the increased demand and are dramatically increasing the cost of space in shipping containers anywhere from five to tenfold. North American companies that outsourced production to international markets may now find it cost prohibitive to even ship them out of the country. Higher transportation costs to get the products (when they are even available) into the stores will mean higher prices for consumers over the short to medium term. Toy companies have already signalled that toys are going to be more scarce and more expensive this holiday season. And stores that are not able to get the inventory they need could find themselves in a situation where they weathered the pandemic, only to go out of business in the recovery phase. Truly a vicious circle.  
There are a number of key shopping dates in the months ahead. Black Friday and Cyber Monday in North America lead into the shopping season for Christmas. If retailers have not already ordered their stock, chances are they will not get it by those critical shopping times. That will only make a bad situation worse for bricks and mortar retailers who were earlier decimated by necessary COVID lockdowns, particularly if they did not have e-commerce capabilities. Our small and medium-sized businesses are again going to be hit the hardest as they do not have the economies of scale to survive.
It could be a very blue Christmas for both retailers and consumers this year. All we can do is hope for a Christmas miracle.
Karin Schnarr is associate professor of policy and law at Wilfrid Laurier's Lazaridis School of Business and Economics, where she is also director of the school's MBA program. Schnarr is currently involved in research related to women entrepreneurs, AI in strategic decision-making, and case-learning in entrepreneurship education. Schnarr was named chair of the Ontario government's Task Force on Women and the Economy in June. Prior to academia, she served as chief of staff at several provincial ministries, including Health and Long-Term Care, Environment, Attorney General, and Transportation. Schnarr holds both an MBA and PhD in Strategic Management from Western University's Ivey School of Business.