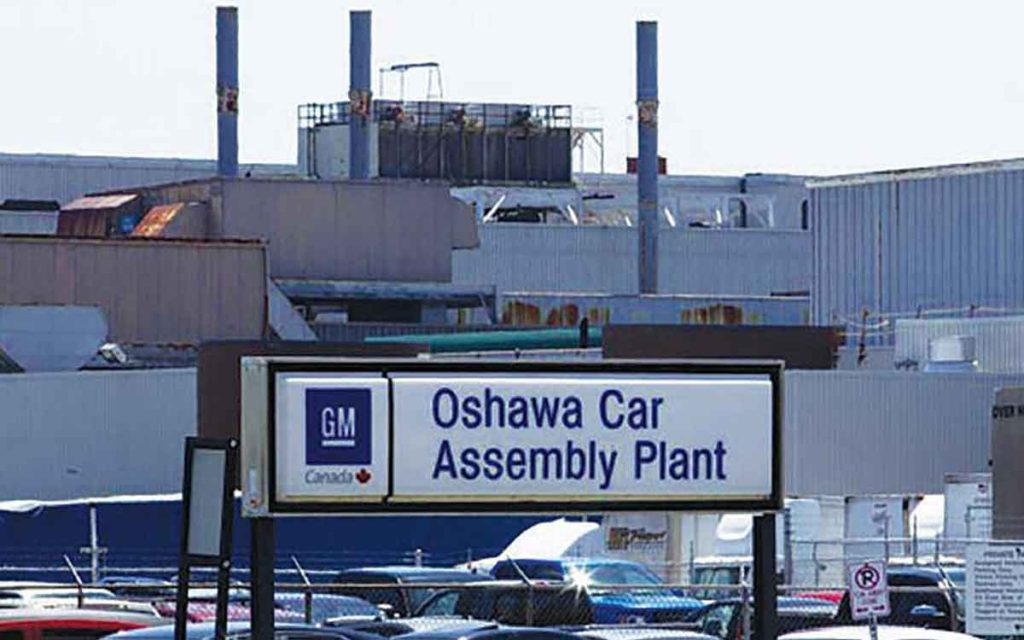 Wow. If we ever needed confirmation of how uncompetitive Canada's economy has become, this has to be it. General Motors, which has had a strong presence in Oshawa since the early 1900s, and used to employ as many as 40,000 workers in Canada, is abandoning its flagship location. The company plans to shut down all Oshawa operations by next year at this time, at the cost of almost 3,000 jobs directly, and several more thousand indirectly in the community.
This is a huge blow to Oshawa, and a warning signal to Canadian governments. Although most governments in Canada claim to be concerned about business competitiveness, they have done precious little to help. Last week's economic update by federal finance minister Morneau was a case in point.  Although Morneau introduced an improved accelerated depreciation treatment for investments in certain sectors, it was much too little, much too late. With our major economic competitor south of the border having drastically slashed corporate income tax rates and costly red tape, some tinkering with depreciation rates can hardly compete.
And let's not forget that this very company received some significant bailouts from Canadian taxpayers not very long ago. The most recent big bailout of GM and Chrysler took place in 2009 to the tune of $13.7 billion taxpayer dollars. These funds were supposed to be paid back over time, and about $10 billion was indeed refunded to government coffers. Instead of waiting for the auto companies to make good on the other $3.7 billion, Justin Trudeau's government forgave that loan as recently as June of this year. If we ever needed a compelling argument against corporate welfare, this has got to be it.
It is also an indication of how destructive unions can be to an industry. Despite the fact that the Big Three auto manufacturers have faced competitive pressures for years, their principal union, Unifor, has consistently refused to be responsive to those pressures by tempering their demands. One of the key factors that led to the automakers' financial problems prior to the 2009 bailout was so-called "legacy costs", which refers to the very generous retiree health care and pension benefits that automakers are required to pay. These liabilities are estimated to be in the multi-billion dollar vicinity.
In the wake of the GM announcement, Unifor not surprisingly vowed to fight the plant closure, and declared that Canadian auto plants are some of the most productive in North America. But if that were true, automakers would be flocking to Canada, not downsizing their operations or outright leaving. Although some commentators speculated that GM was merely making this dramatic announcement as a ploy to extract more tax dollars from Canadian governments, all feedback to date points to this decision being final, whether or not further bailouts are offered. It is also worth noting that non-Unifor automakers like Toyota and Honda seem to be doing just fine.
Another important factor is that more and more US states have become "right to work" states in recent years. If a jurisdiction embraces "right to work", workers are not forced by law to pay union dues. As a result, unions actually have to earn their keep on a regular basis and don't just automatically receive dues whether employees want to pay them or not. Those states (now numbering 27, just over half of the total) have been attracting investment from the auto and other industries to the detriment of Canada, where laws remain some of the most heavily tilted in favour of unions in the world.
The GM announcement represented a very sad day for Oshawa. The current uncompetitive business environment in Ontario, characterized by high taxes, sky-high hydro rates and a morass of costly regulations and red tape, means that more unfortunate announcements of this type are likely, especially as the economy slows in the months ahead. It is difficult to reverse years of bad policies overnight, but if there is any silver lining to this black cloud it should be to motivate governments to move quickly to foster a better business climate in Ontario and Canada before more employers leave for greener pastures.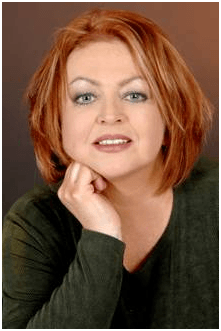 Catherine Swift is currently President and CEO of Working Canadians (www.workingcanadians.ca.  Prior to that, Catherine Swift had been with the Canadian Federation of Independent Business since September 1987, initially as Chief Economist. She became Chair in June 1999 after being named Chief Executive Officer in July 1997 and President in May of 1995.  Her various responsibilities included coordinating policy issues at federal, provincial and municipal levels of government, representing CFIB with politicians, government, business, media and other groups.
Ms. Swift has worked with the federal government in Ottawa holding several positions with the Departments of Consumer and Corporate Affairs, Industry and Communications. Her areas of specialization included corporate and industrial analysis and international trade. Catherine Swift has a MA in Economics.
She has published numerous articles in journals, magazines and other media on such small business issues as free trade, finance, entrepreneurship and women small business owners. Ms. Swift is a Past President of the Empire Club of Canada, a former Director of the C.D. Howe Institute and past President of the International Small Business Congress. She was cited in 2003 and again in 2012 as one of the top 100 most powerful women in Canada by the Women's Executive Network.