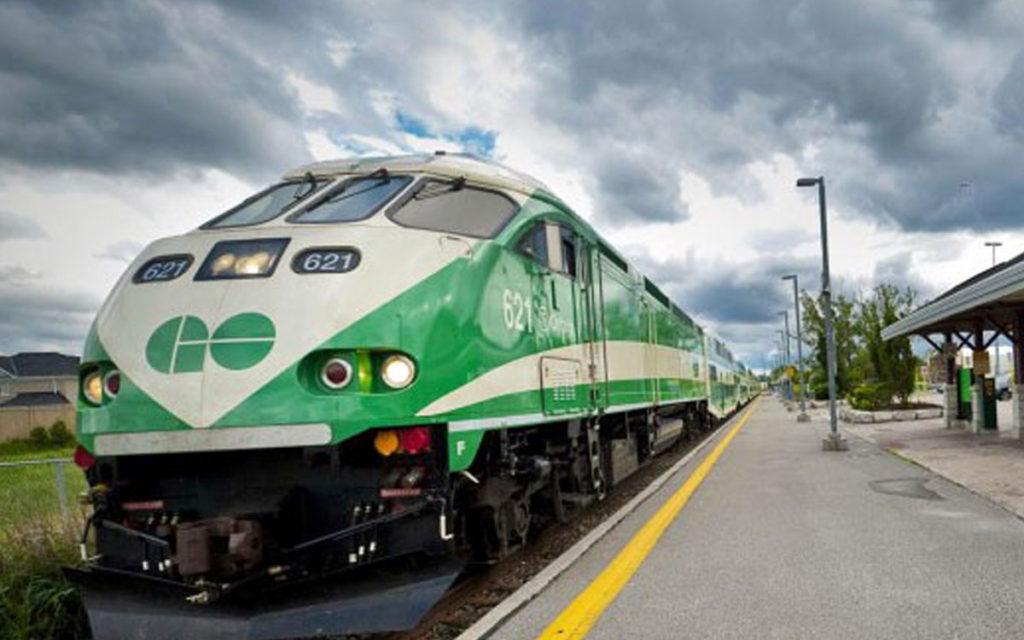 The Region has moved the full day GO Train transit file forward in a solid and meaningful way with the passing of all four secondary plans for the GO Train station areas.
Niagara Region, as part of its business case, committed to ensuring that the areas around the potential stations, the so-called Transit Hubs, would be fully planned and prepared in time for the beginning of GO Train service committed for 2023.
GO Train service enhancement and commitment to the timelines first offered by the Wynne Government have been key issues in the campaign, with all three major parties providing full commitments to meeting or beating that deadline.
Regional Councillor, Tony Quirk, who represents Grimsby and serves as the Chair of the Region's Transportation Steering Committee and Linking Niagara InterMunicipal Transit Working group, could not contain his excitement.
"The fact that all four municipalities (Grimsby, St. Catharines, Niagara Falls and now Lincoln) have all approved their secondary plans, the entire corridor is 'train ready'," said Quirk.
The funding for the Transit Hubs has been provided as part of the $40 Million commitment by the Region to advance and enhance the Region's GO Train service.
"The Region, Niagara Falls, Welland and St. Catharines have all been working towards providing a fully integrated inter-regional transit system, and that work is progressing well," continued Quirk.   "We are committed to having a seamless system for the travelling public in place by the time the first GO Train arrives."
Quirk went on to say that there are still some areas of work to be done.   The connectivity for the Niagara West triangle, a route that will connect Lincoln, West Lincoln and Grimsby to the GO Stations, is still identified as a 2019 budget item.   But the work that Lincoln has been doing with its uLinc and the commitment by Grimsby for an internal system in 2019, is making the planning process easier.
"There is a willingness to work together and a realization that our inter-municipal transit system will be indispensable once the GO Trains arrive."  Quirk concluded "I ran on a platform of making a Fully Integrated Regional Seamless Transit system a reality.   And even with all the naysayers, the commitment to having the Region as a player in the transit file passed unanimously among all 12 of our local area municipalities and at the Region."
Metrolinx will be working through the station design and Regional Staff will be working with local area planners to make sure that the system is user-friendly and connected.