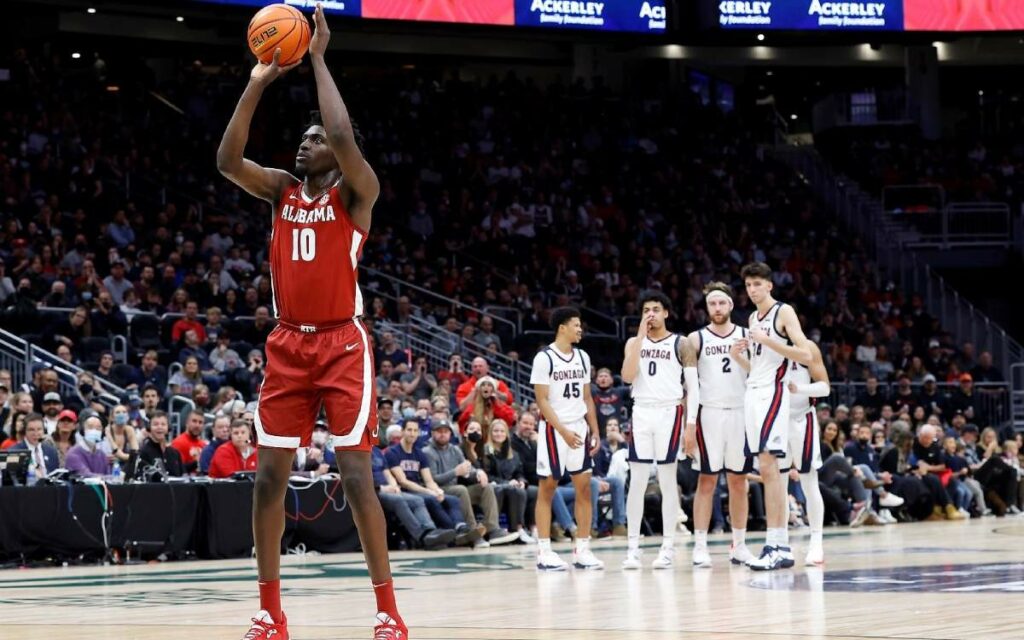 March Madness tips off this week, with two local products participating in the iconic tournament. Former Ridley College Tiger Charles Bediako (pictured) plays for top ranked Alabama. Photo credit: Crimson Tide Photos/UA Athletics 
You don't have to be a basketball or sports fan, for that matter, to know these two words:
March Madness. 
Every March millions of people across North America get sent an email asking if they'd like to join a pool, or a bracket is posted in their workplace – tempting them to say, 'I've heard of that team' or 'I like that city' and prompting them to join an office pool.   
Although numbers aren't available in Canada, according to the American Gaming Association roughly 70 million brackets are filled out each year. It's estimated that 40 million Americans take part in predicting the NCAA Tournament. The majority of them will submit two different brackets. 
Sixty-four teams will vie for the NCAA Championship after the final two teams play their way into the tournament Tuesday and Wednesday night. 
The First Four was introduced to the men's tournament in 2011, and this year Southeast Missouri State and Texas A&M-Corpus Christi will play for the No. 16 seed in the South, with the winner on Tuesday night setting up a first-round matchup against the No. 1 overall seed Alabama.
The other No. 16 seed up for grabs is in the East, where Texas Southern will face Fairleigh Dickinson on Wednesday night. The winner gets No. 1 Purdue.
Pitt and Mississippi State will meet Tuesday evening with the No. 11 seed in the Midwest and a matchup with No. 6 Iowa State on the line.
The No. 11 seed in the Midwest, meanwhile, will go to either Arizona State or Nevada who play Wednesday night with the winner advancing to face No. 6 TCU.
We've already told you that Alabama and Purdue are number one seeds, Houston and Kansas are the other two top seeds. 
On the Niagara front, there are two local products playing for college basketball supremacy. 
Pelham's TJ Hurley is a freshman for the 15th ranked Vermont Catamounts who take on No. 2 Marquette in first round action Friday night. 
Former Ridley College Tiger Charles Bediako, who hails from Brampton, plays for top ranked Alabama. 
In fact, over 20 Canadians are part of the 64-team field in 2023. 
If you're looking for an upset always remember No. 12's over number fives. 
A 12th-seeded team has beaten a fifth-ranked team in all but four years since 2000.
How about this? 11 seed teams are (23-21) against number sixes over the past 10 years. 
And just in case if you're wondering, no one has ever gotten a verifiably perfect bracket in the history of the NCAA tournament.
Your odds of picking a perfect bracket, according to the NCAA, are one in 9,223,372,036,854,775,808 (or approximately 1 in 9.2 quintillion). 
Happy picking!
To view the full official bracket click here.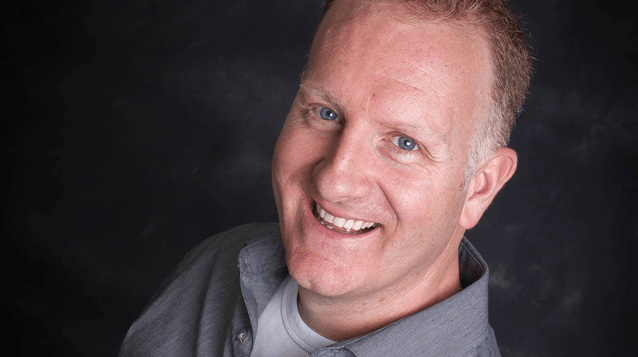 Rod Mawhood is a lifelong Niagara native who has had the pleasure of working in all three mediums – Radio, Print and TV – for over 20 years. His first announcing gig was with the then St. Catharines Stompers. Since then he's worked in radio and TV in Toronto, and currently is the announcer for the Niagara IceDogs and Niagara River Lions.
Rod also covers the Buffalo Bills for FOX Sports and the Buffalo Sabres for NBC Sports.