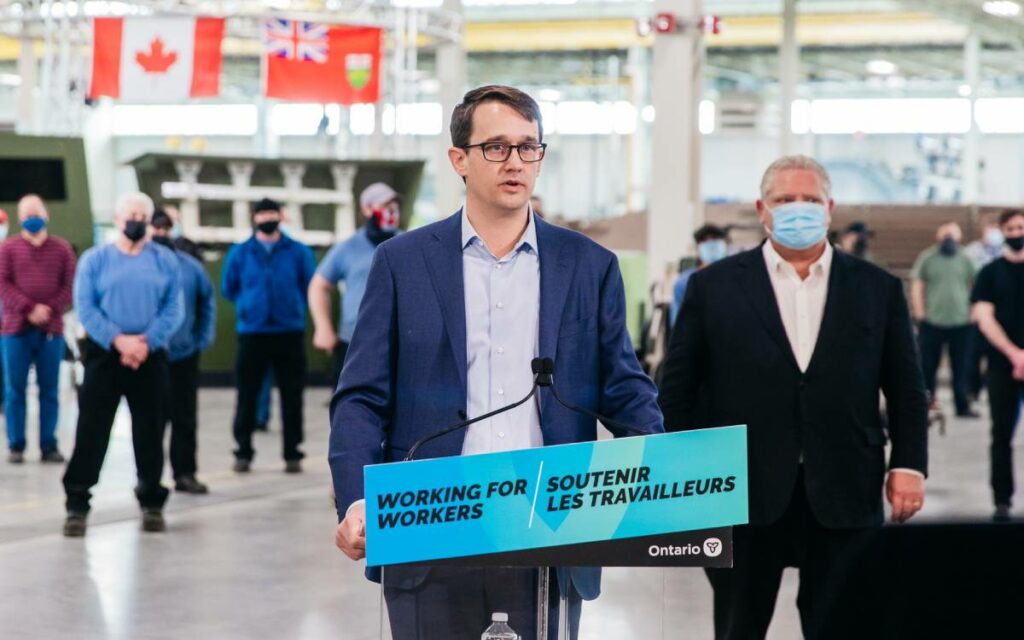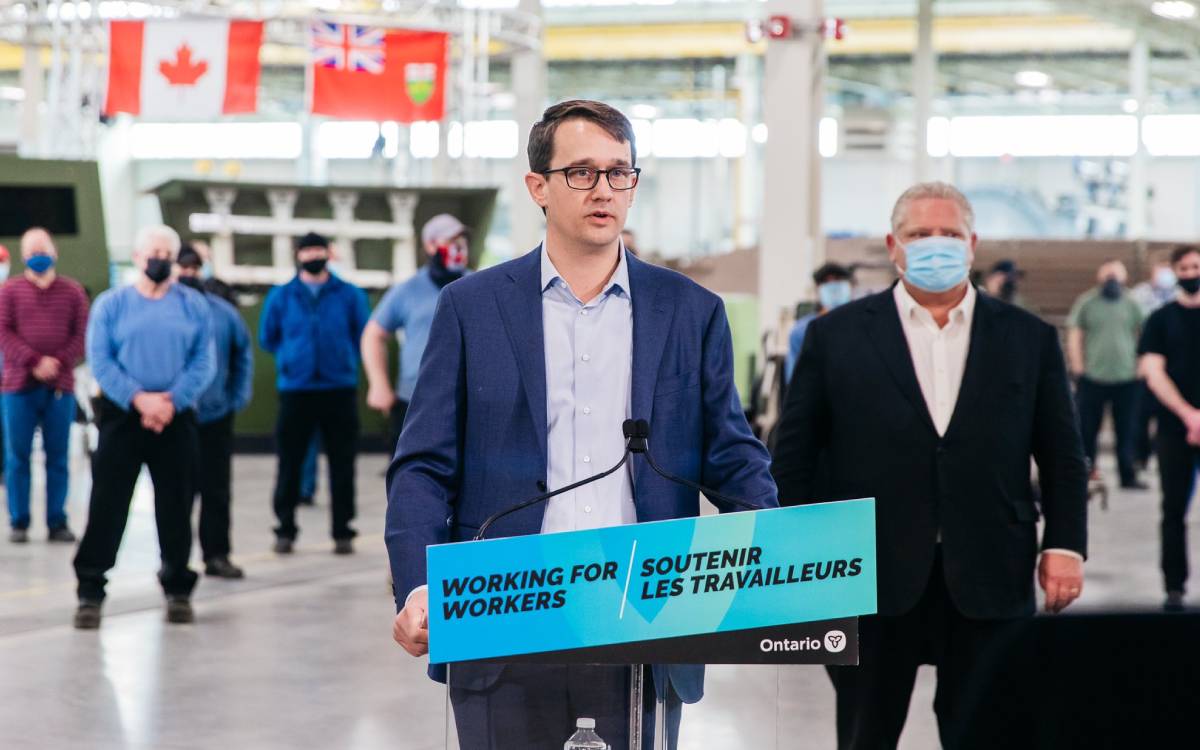 Ontario's Minister of Labour, Training and Skills Development Monte McNaughton. McNaughton has done yeoman's work promoting and modernizing the skilled trades since taking up his portfolio in June 2019. Photo credit: Twitter/Monte McNaughton 
It used to be that parents wanted their children to grow up to be doctors or lawyers or teachers. Having one's offspring announce that he or she was going to be a carpenter or plumber was often greeted with disappointment.  
What a change a few years has wrought. Skilled trades people are now in high demand with compensation rivalling that of many white-collar jobs. 
While infrastructure projects, from transit lines to new housing, are critical supports for renewed economic growth, the labour shortage in technology and trades has forced them to struggle to stay on track. 
To its credit, the Ontario government clearly recognizes the problem. Hardly a month goes by without another announcement from Labour, Training and Skills Development Minister Monte McNaughton aimed at attracting more people into the many skilled trades jobs going begging. 
Just last week, he announced a new technical training centre in southwest Ontario to help local elementary and high-school students train for apprenticeships. In the London area alone, there were over 2,000 online job postings for skilled trades jobs, almost double last year's postings.
He has also launched nine projects across the province to provide free training and paid electrician apprenticeships for more than 2,500 people. Some of these jobs can command $50 an hour.  
To promote and market careers in the trades, he created a new agency, "Skilled Trades Ontario" which will also develop and set training and curriculum standards. New training programs are also helping Indigenous workers step into highly paid construction careers as construction craft workers, heavy equipment operators and concrete workers. 
There is even funding for trainees in the harness horse racing industry and for those going into food and beverage careers. 
Opposition critics like to claim that the motivation behind all of these initiatives targeted at skilled trades has more to do with encouraging worker support for the government in the upcoming election, or even for the minister's rumoured desire to run for party leader, should Premier Ford step down at some point.  
To which one could easily answer, so what? These initiatives are badly needed to fill thousands of empty jobs today and tomorrow. At one-point last year, almost 400,000 positions were vacant, 25,000 in construction alone. 
But there is a hitch. Welcome and overdue as the skilled trades focus is, it is driven by a perception that university graduates are not really "job ready" like those leaving college or trade training programs. 
This bias was clearly on display last year when Minister McNaughton issued a tweet comparing "Paul", a mythical university grad with $100,000 debt and no job in his chosen career of anthropology with "Mike", who had completed a four-year paid apprenticeship as an electrician and is now making $80,000 a year, debt free.
The statistics bring a different perspective. While there are serious skilled trade shortages, there will also be almost a million job openings in Ontario in the next ten years that will require a university degree (according to a recent report from Stokes Economics). 
A recent survey from the Ministry of Training, Colleges and Universities shows that last year, over 90 per cent of university graduates were employed six months after graduation and 85 per cent were employed in roles that matched their field of study and skills they acquired at university.  
So, keep the focus on skilled trades, but also recognize that in today's complex economy, with all manner of jobs requiring new and different skills, we need employees who have all the benefits of more education and training, whether it is received from a college, a training program, a university – or more and more frequently these days – from all three.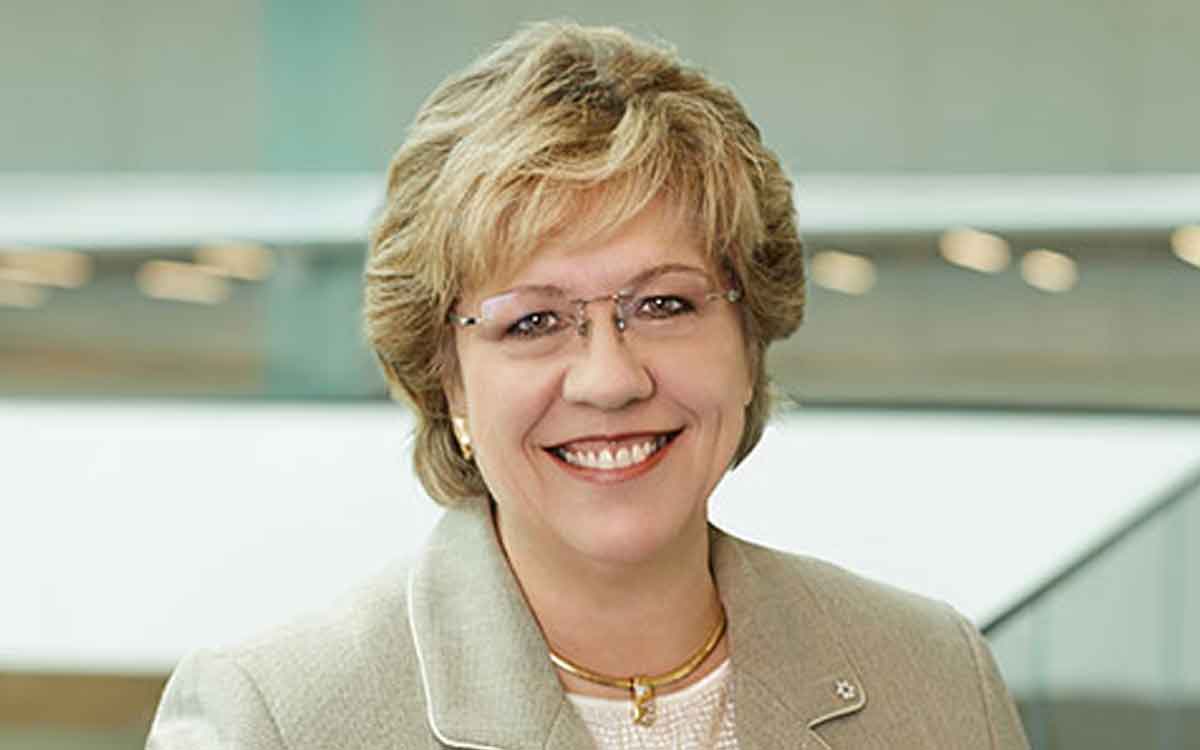 Janet Ecker is a former Ontario Finance Minister, Minister of Education, Minister of Community and Social Services and Government House Leader in the governments of Premier Mike Harris and Premier Ernie Eves. After her political career, she served as the founding CEO of the Toronto Financial Services Alliance, a public-private partnership dedicated to building Toronto region into an international financial centre. She currently sits on a number of corporate and non-profit boards, agencies and advisory committees.
Ms. Ecker received the Order of Canada for her public service contributions and was recognized as one of the "Most Influential People in the World's Financial Centres" by Financial Centres International.  She also received a "Canada's Most Powerful Women: Top 100 Award" from the Women's Executive Network and the Richard Ivey School of Business, among other awards. She is also one of the founders of Equal Voice, a national, multi-partisan organization working to elect more women.