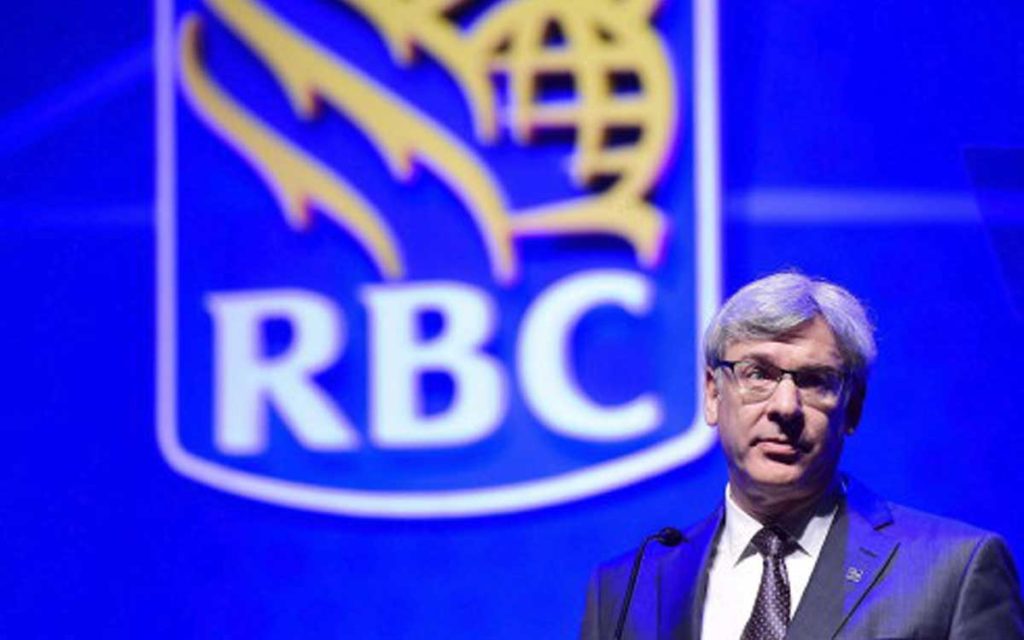 Royal Bank of Canada CEO, Dave McKay
The CEO of the Royal Bank says the oil and gas sector is poised to deliver billions of dollars in new revenue to Canadian governments over the next decade by meeting growing global energy demand but it can't do it without urgently needed support.
Dave McKay, who has previously taken Ottawa to task over Canada's lagging tax competitiveness with the U.S., says a new RBC study suggests that Canadian governments could earn an extra $195 billion in revenues between now and 2030 with the right kind of energy development.
He adds that with support for advances in technology, the industry could reduce the growth of greenhouse gas emissions by a third in the same period.
In a speech before a sold-out audience in the heart of the oilpatch in downtown Calgary, McKay says he supports carbon taxes if they help industry find new technologies to cut emissions.
However, he wouldn't comment later when reporters asked for his opinion of Ottawa's announcement this week that it plans to return 90 per cent of its carbon tax to individuals with tax rebates while the rest will be parceled out to small businesses, colleges, schools and hospitals.
The federal carbon tax on fossil fuels is to be imposed as of April 1 on four provinces — Saskatchewan, Manitoba, Ontario and New Brunswick — where governments have failed to adopt their own equivalent taxes.
"While we support the principle of revenue-neutral carbon pricing, we're concerned that too much is floated into general government spending, rather than be invested in cleaner and more competitive energy production," McKay said during his speech.
This article originally appeared on energynow.ca