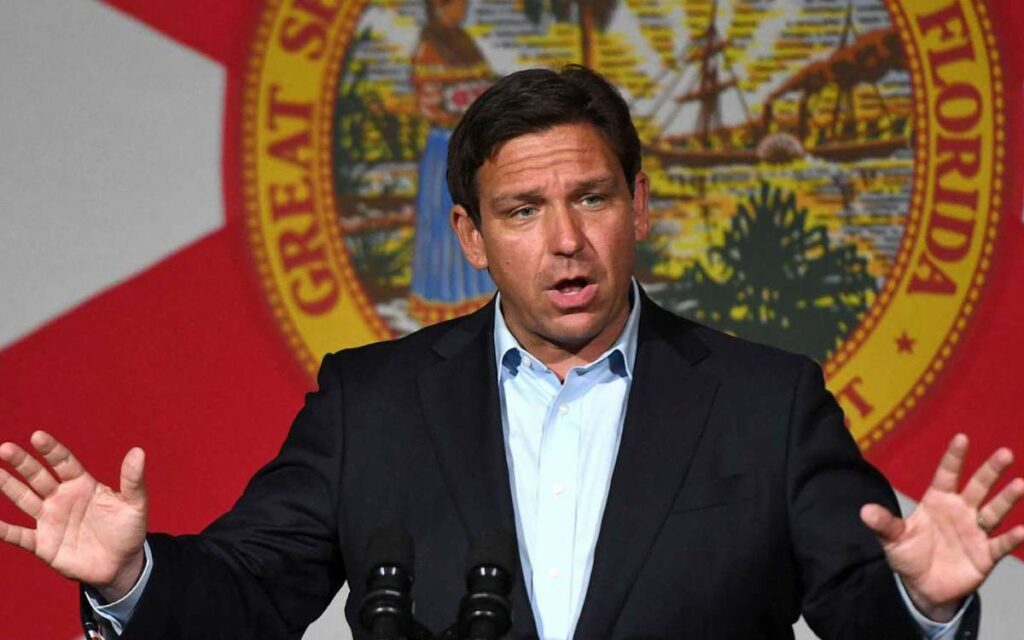 Though yet to officially declare his run for the presidency, Ron DeSantis stands as both Trump's and Biden's biggest rival for the White House in 2024. Photo credit: NURPHOTO/Paul Hennessy via AP
As he prepares for his entrance into the 2024 presidential sweepstakes, Governor Ron DeSantis of Florida recently sat for an interview with Ben Shapiro.
During the hour-long discussion, DeSantis replied to several issues Shapiro raised, explaining his thinking, and giving cause to his interest in challenging Donald Trump for the Republican nomination and then President Biden for the White House. The following is a summary of the headline issues DeSantis addressed.   
BACKGROUND 
DeSantis grew up in Florida in a working-class family. He described his formative years as ones that were mostly politically free of partisanship and reflected an era where most people trusted God and loved their country and family. 
He played baseball at a high level. His team competed at the Little League World Series and he played on one of the best clubs in the state. Most of his teammates, including himself, ended up playing DI baseball on a scholarship. 
Recruiters from Ivy League Schools came calling and DeSantis was off to Yale for his undergraduate degree, never having been to New England. He did not know colleges were generally liberal, but his naivete departed when he sat in class and listened to what he termed "unadulterated liberalism." 
Yale possessed vestiges of their former respect for religion, but the professors attacked these ideals enthusiastically and took odd positions about the Cold War, portraying the Soviets as the victims, claiming America started the whole thing. He became disillusioned because he believed these were the most privileged people in the country and instead of being grateful, they seemed to only want to attack the country that had provided them with so many opportunities. 
He left Yale to attend Harvard Law School, graduated with Honours, and could have taken a job with a major law firm to help pay off the enormous debts incurred. Instead, DeSantis decided to sign up for military service, working in the Judge Advocate General division, performing jobs like those Kevin Bacon performed in A Few Good Men as a prosecutor in court-martial cases. 
Later he ended up in Faluja, Iraq as the war surged. Receiving but a fraction of what his classmates signed for with a wealthy clientele, he still had big debts to pay, but happily served because it provided him with great experiences, opened his eyes to the world, and helped him mature the love he felt for his country.
INITIAL POLITICAL CAMPAIGN
Soon DeSantis got involved in politics, wrote a book, and went on a speaking tour. When Florida's Congressional delegation expanded in 2012 from 25 to 27, DeSantis threw his hat in as an obscure and unknown candidate, facing seven other Republicans.
He estimated 60,000 people would vote in the primary, so showing great political instincts, rather than just advertising, he and his wife, using his Ford F150 and her scooter, went knocking on doors. Over the course of four months, using the plots of Republican voters obtained from the party's headquarters, he and his wife Casey went house-to-house, listening to people's concerns. This in-person contact made the difference as DeSantis won the primary and then took the new congressional seat in November. 
As the Governor reflected, "You can't get from polls what you can get standing on someone's doorstep when they are telling you what they think the problems are." Doing what he said he would do took precedence after he listened to the frustrations of voters who believed they were sending someone to the Capital to clean up a mess only to watch them join the Washington establishment. 
He took the job seriously, read his briefs, and worked to stay true to his promises. He even sold stocks to ensure he did not gain financially and refused the Congressional pension because, as he related, "people in the private sector can't get a pension after a few years." He found it exhausting at the end of three terms, and along with missing his family, he did not like the prospect of having to work in Congress under the leadership of Nancy Pelosi. 
Running for Governor meant he could stay in Florida, be near his family, and make a difference in an executive position. He ended up the Republican nominee, then won a very close race against Democratic candidate Andrew Gillum, the Mayor of Tallahassee. 
COVID PANDEMIC
The Governor decided early to avoid following the herd on shutdowns and lockdowns. He based this on what he researched and read. One of his touchpoints on the issue referred back to President Eisenhower's farewell speech in 1961, famous for the phrase, "Military Industrial Complex." Liberals have used that term to try and defund the military since. What DeSantis also heard in that speech received less attention. The former Supreme Commander also spoke about the problems of intermingling government funding with scientific research. 
As DeSantis argues, Eisenhower described the danger as one which would allow a "Scientific Technological Elite" to take public policy captive to their narrow interests. DeSantis warns that, "It really falls to the elected leader to harmonize all the competing interests and to not let policy be captive by a very narrow way of thinking, as important as it may be and as much as you want to consult with that type of thinking, but that should not be governing the entire society." 
DeSantis believes that was the choice he had. He could turn all the decisions over to Dr. Fauci, who has no special knowledge about liberties, the pursuit of happiness, or the constitution. As the data became available, DeSantis realized that government models were very inaccurate as early as April 2020. Relying on his own consultation, he read research from other doctors, like Dr. Jayanta Bhattacharya from Stanford who suggested the mortality rate was lower than being suggested and kids were not contracting it or contracting it with fewer symptoms, meaning schools could stay open. He also pointed to practices in Sweden where in contrast to Britain or Italy, they chose no lockdowns and there was no difference in outcome. 
DeSantis decided to act in opposition to what he calls "A Faucian Dystopia" because it would be hard to escape. He recognized the seasonal pattern of COVID while the media blamed any surges on staying open. The Governor dismissed their arguments, refused to follow Fauci's demands, stood his ground, kept reading and consulting resources, and accepted the media's judgments of him as "DeathSantis" while they applauded Governor Cuomo in New York for his lockdown regime. 
If a better testament exists to who was right, look at the political futures of both men today. 
Next column I will examine DeSantis' relationship with the media, his intentions for 2024, and what a DeSantis presidency might look like.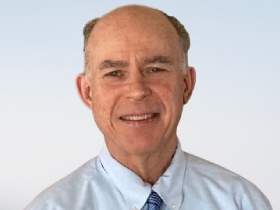 Dave Redekop is a retired elementary resource teacher who now works part-time at the St. Catharines Courthouse as a Registrar. He has worked on political campaigns since high school and attended university in South Carolina for five years, where he earned a Master's in American History with a specialization in Civil Rights. Dave loves reading biographies.