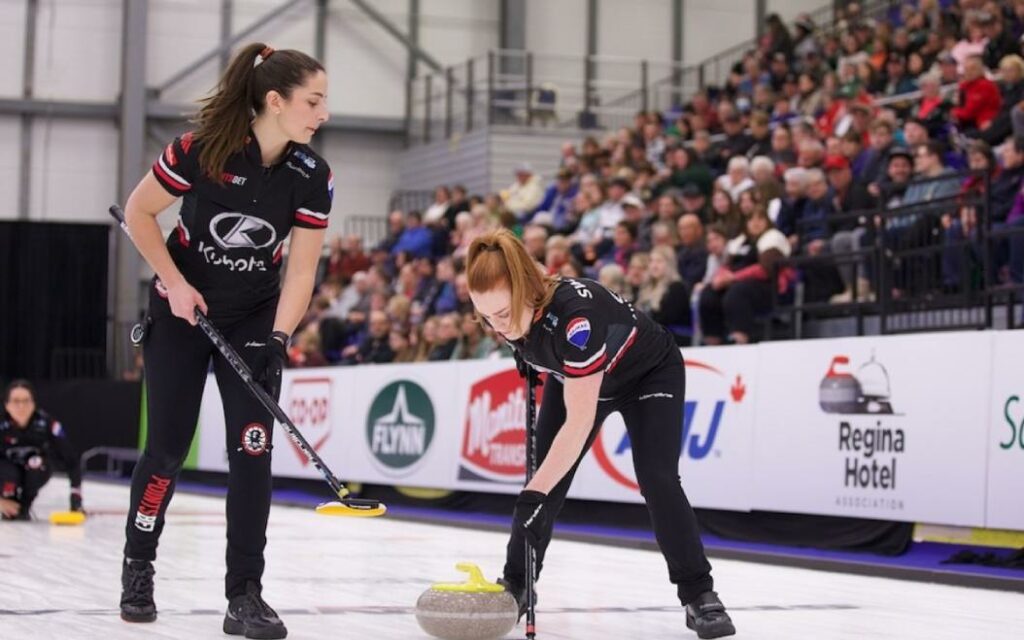 One of the largest curling events in the world hits Niagara in October. Photo credit: Facebook/Grand Slam of Curling
The countdown continues. 
Seventy days and counting. 
One of the largest televised curling events in the world is about to hit the Honeymoon Capital.
The Hearing Life Tour Challenge/Pinty's Grand Slam of Curling takes place from October 17 to 22 at the Gale Centre in Niagara Falls.
Spencer Maves is the Senior Director of the event. 
The former Brock Badger curler told the Niagara Sports Report on Newstalk 610 CKTB that anticipation is building. 
"We are quite busy, everything is starting to ramp up," Maves said. "It's been about a two-year process of Niagara Falls getting the hosting bid together, getting approved, and then signing on. 
The planning is ramping up. We have a great team working to put it all together – all local from Niagara Falls – and great staff at Sportsnet who is helping us along the way."
Speaking of Sportsnet. The Grand Slam of Curling is owned and operated by the Rogers Media company, and the television aspect of the event will only add to what Niagara Falls brings as a natural wonder of the world. 
Sportsnet's Vice-President, Rob Corte, is a St. Catharines native. 
Hundreds of curlers and their coaches will make up the Grand Slam according to Maves. 
"I would say this is the probably biggest televised curling event you're going to see. It's the top 64 teams in the world – 32 men's teams and 32 women's teams all based on world ranking.
It's going to be all of the people you see at the Brier (Canadian men's curling championship) and the Scotties (Scott Tournament of Hearts – Canadian women's curling championship) from Canada, World Champions, Olympians from all across the world from Sweden, Scotland, anyone from Asia – the best curlers in the world all coming to Niagara at one time. 
It's quite special."
A massive event like this needs volunteers, and Maves says the people of Niagara and beyond have stepped up. 
"We have had a great showing from volunteers," explained Maves. "We have over 200 signed up, and our sweet spot was kind of around the 150 mark, so we've been doing fantastic. We're really excited for that."
Sponsors continue to step forward as well. 
"We've had some great local sponsors come aboard that we're really thankful to work with, and for supporting our event," said Maves.
"Our platinum sponsor is Niagara Falls Tourism, they've been great to work with, and we're excited to work with them moving forward. 
Our gold sponsors are Niagara Parks Commission and OLG (Ontario Lottery and Gaming Corporation).
Silver sponsors include Niagara City Cruises and Hilton Niagara Falls/Fallsview Hotel and Suites.  
We're also excited to partner with Hummel Properties, ES Fox Limited, The Niagara Independent, Niagara Peninsula Energy, Vann Advertising, Sterlingbridge, Sullivan Mahoney, Margaritaville, Copacabana and the Mountainview Building Group."
For more information on the event visit thegrandslamofcurling.com. Ticket information can be found here.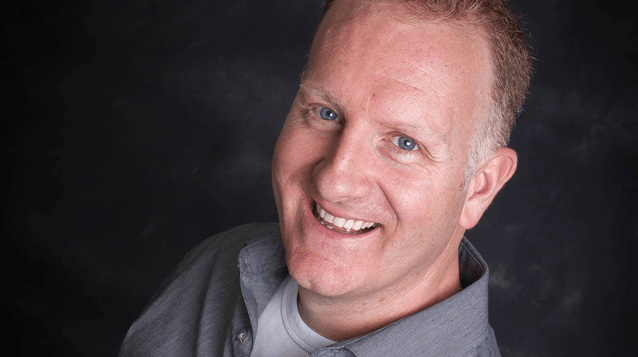 Rod Mawhood is a lifelong Niagara native who has had the pleasure of working in all three mediums – Radio, Print and TV – for over 20 years. His first announcing gig was with the then St. Catharines Stompers. Since then he's worked in radio and TV in Toronto, and currently is the announcer for the Niagara IceDogs and Niagara River Lions.
Rod also covers the Buffalo Bills for FOX Sports and the Buffalo Sabres for NBC Sports.