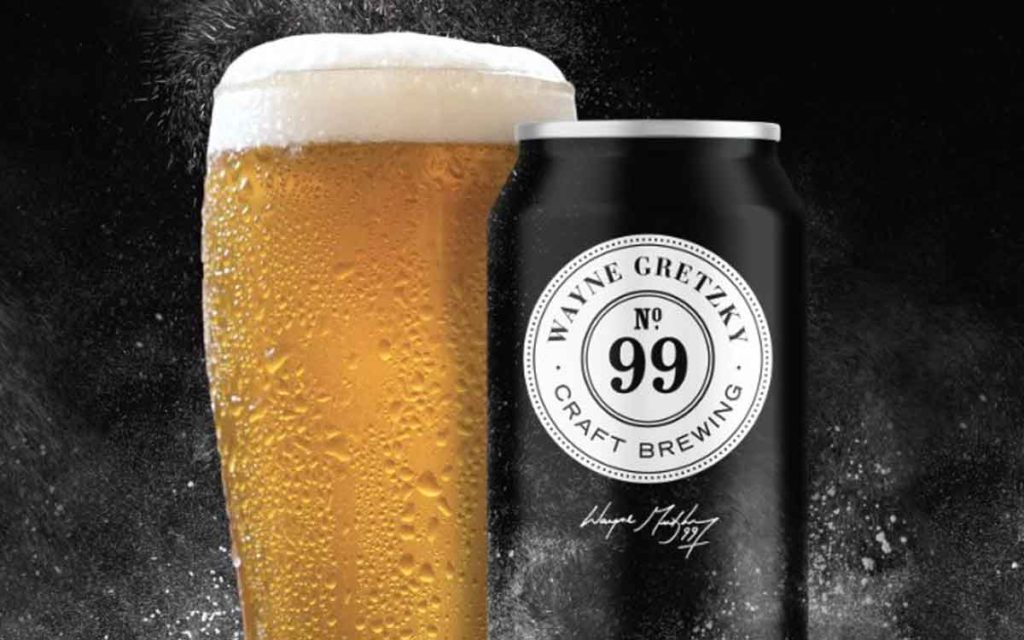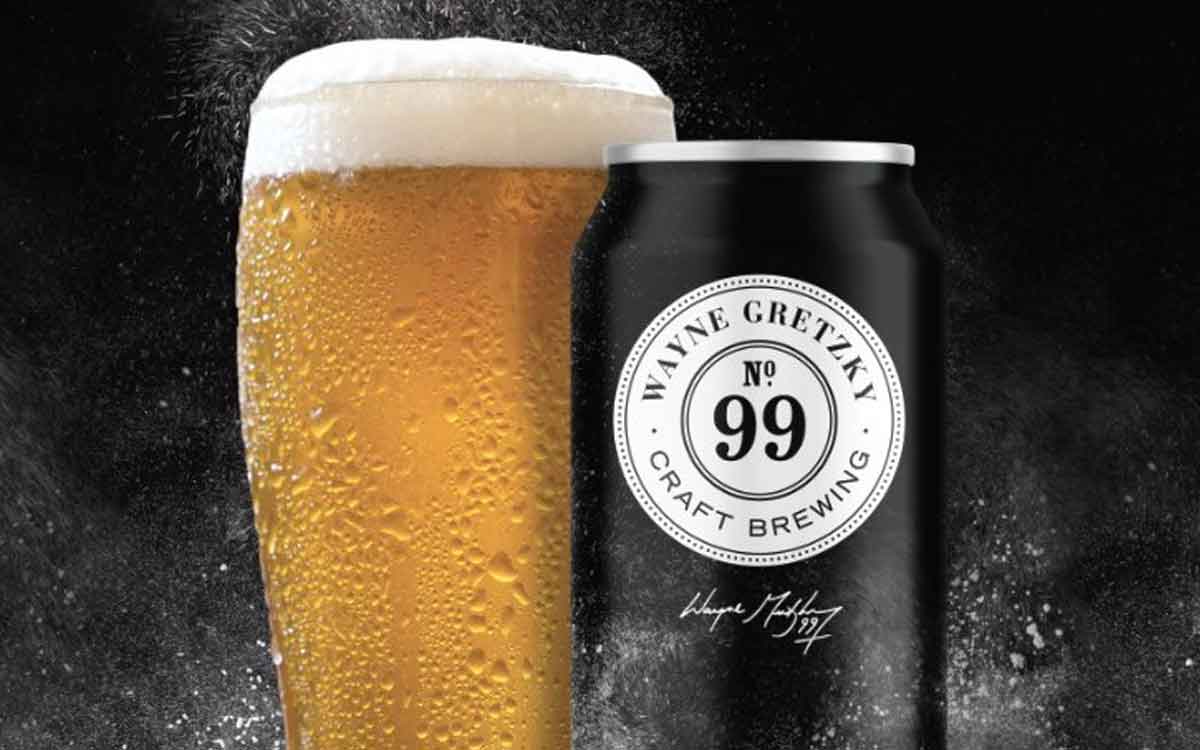 Wayne Gretzky Estates announced the launch of No. 99 Rye Lager, its first craft beer. The brew will be for sale across Ontario beginning this month at LCBO stores, Wayne Gretzky Estates, as well as select Ontario restaurants. The lager will be available more broadly across Ontario this fall.
"Our goal at the outset was to give hockey fans and beer fans something new to cheer about," said John Peller. "As the name promises, No. 99 Rye Lager, brewed with rye grain delivers the crisp, clean taste of a classic lager with an extra layer of depth, zest and freshness. There's nothing like it on the market."
"It feels awesome to be back in the craft beer business" said Peller.  Although the Peller family may be most known for their Canadian wines, Company founder Andrew Peller got his start in the beer industry. "My grandpa started his career in the 1930's as a brewmaster at E.P. Taylor Canadian brewing, which led him to open his own brewery, Peller Brewing Company in 1947, in Hamilton, Ontario," Peller explained.
Wayne Gretzky Estates' expansion into the growing craft beer market builds on the brand's success of delivering products born from cross-category innovation, such as Red Cask Whisky and Whisky Oak Aged Red wine.
No. 99 Rye Lager has only four natural ingredients and is brewed locally with Canadian Winter Rye grain that has a unique hardiness built to survive cold Canadian winters.
Hockey icon Wayne Gretzky has played a key role in the development of all the products offered by Wayne Gretzky Estates. "I love the refreshing taste of our new easy-drinking No. 99 Rye Lager," said Gretzky in a media release. "I worked closely with our Master Brewer, Joshua Beach. I am truly excited to share it with fellow Canadians."
Joshua Beach, Wayne Gretzky Estates' Master Distiller, is also the Master Brewer for the new beer. "After years of crafting Wayne Gretzky whisky, I couldn't imagine anything better than also creating a lager worthy of Wayne's legacy as a true Canadian icon."