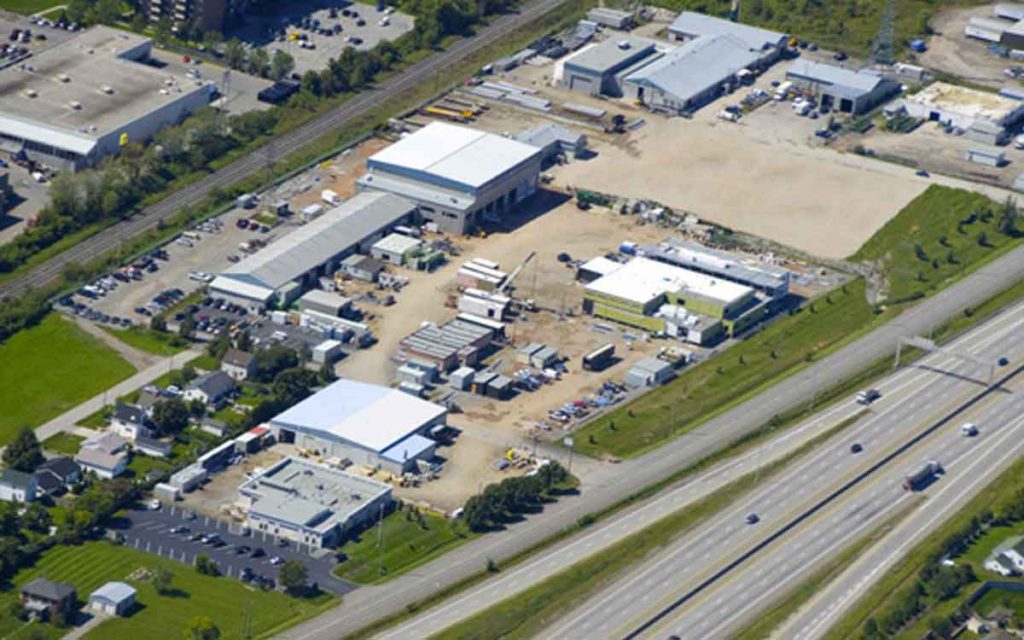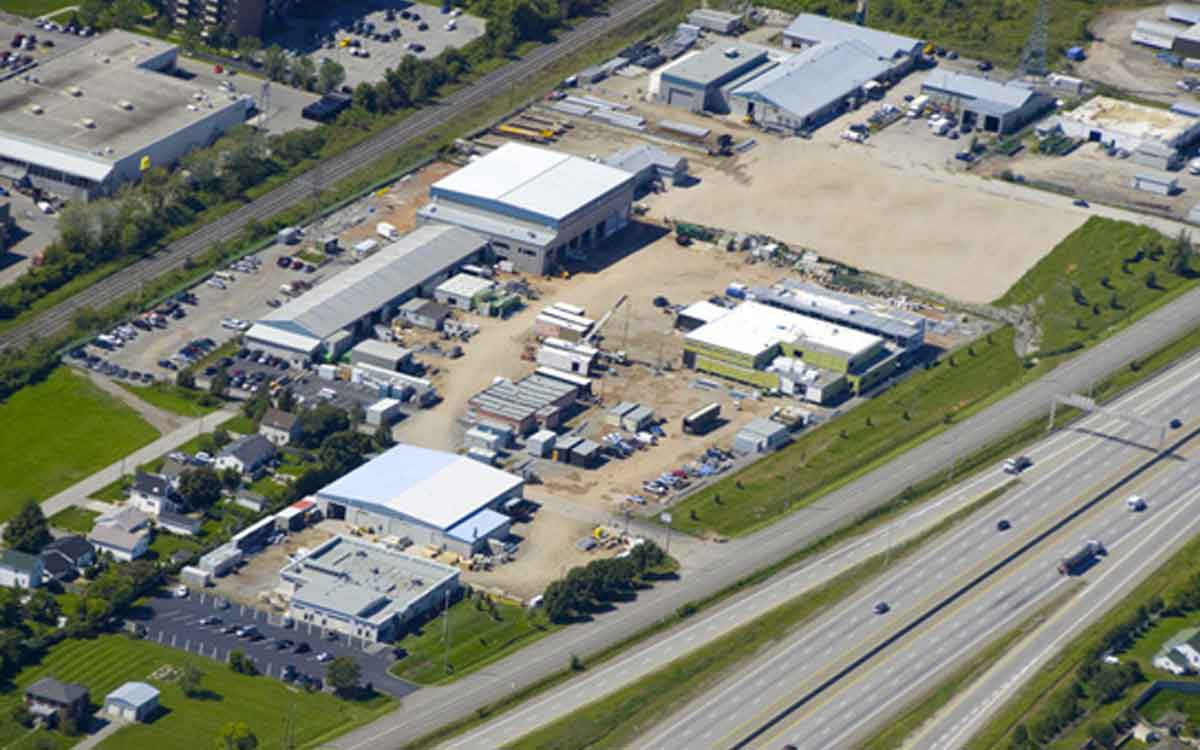 An aerial photo of the NRB facility in Grimsby.
Horizon North Logistics Inc. (TSX: HNL.TO) recently announced that they have entered into a binding purchase and sale agreement with respect to the acquisition of NRB Inc. (Canada), a full-service modular construction provider based in Grimsby.
Horizon North has agreed to purchase all of the outstanding shares of NRB Canada for $16.5 million, payable in a mix of common shares of Horizon North and cash. The Binding Purchase Agreement is subject to certain conditions, including the receipt of all necessary and required consents, including those from the Toronto Stock Exchange. The transaction is scheduled to close in early April 2019.
"The integration of these two companies means the unification of products and expertise that lead the way in Canada's modular construction industry," says Rod Graham, President and Chief Executive Officer of Horizon North. "With this new base in Southern Ontario, Horizon North is leveraging the stability of our balance sheet to take the next step in our pan-Canadian growth strategy. Like our other locations in Kamloops, Aldergrove and Calgary, the NRB Canada manufacturing facility is strategically located near major transportation routes and a diverse labour pool, meaning we are now well-situated to provide our turn-key modular solutions across the country. Equal in importance to the growth in the territories we serve is the expansion in product portfolio that will be realized through this integration."
Western based Horizon North, a company that has expertise in wood-frame modular structures will now have a presence Ontario, providing solutions for affordable social, student, senior and First Nations housing, in addition to hotels, commercial space and single and multi-family homes. "NRB Canada's expertise in steel-frame non-combustible modular structures will be available to projects in western Canada, including facilities for health care, recreation, and education purposes, as well as retail, hospitality and utilities structures. Our pan-Canadian entity will be well-positioned to capture multiple end markets in modular construction," said Joseph Kiss, President of Horizon North's Modular Solutions business.
NRB Inc is celebrating its 40th anniversary in 2019. It all began in 1979 with NRB's founders Bob and Jean McNeil who had a very early vision of modular as a growing industry.
"For the 40 years NRB Canada has been in business, we have been guided by values of teamwork, professionalism, innovation and integrity," say Bob and Craig McNeil, co-owners of NRB Canada. "Those values will remain unchanged as we embark on this next part of our journey with Horizon North. This integration expands our capabilities and expertise and represents an opportunity for our modular structures to serve customers across Canada. It also means continued stable employment for the employees who are part of our NRB Canada family and live in the Grimsby area."
"Each of our two companies have unique cultures, markets and strengths, and together we will become one major force with one mission – to grow our company and the modular construction industry across all market segments in Canada, for decades to come."