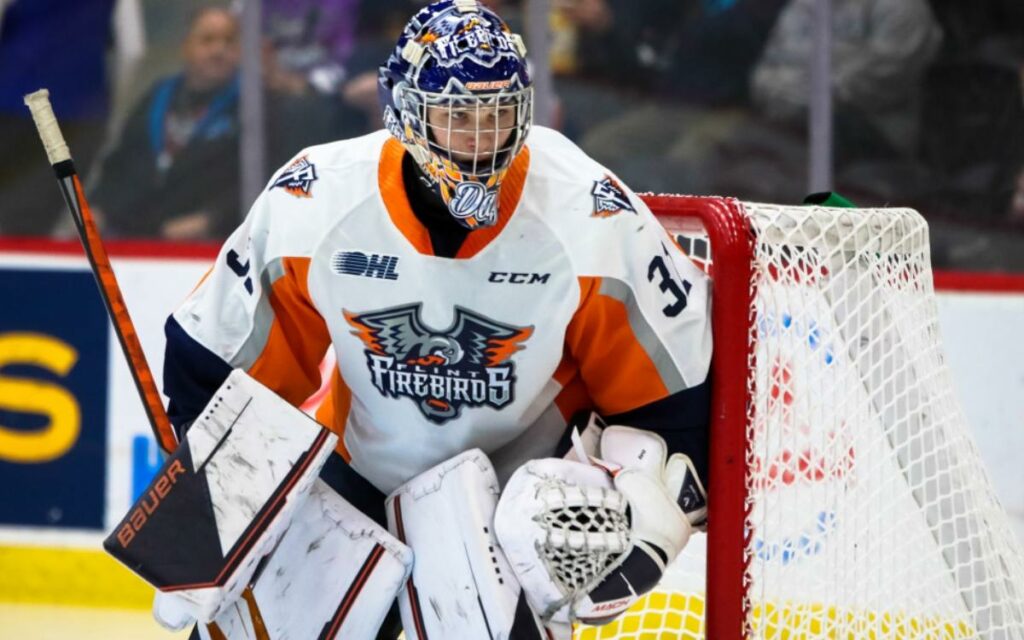 Nathaniel Day drafted by the Edmonton Oilers. Photo credit: OHL/Natalie Shaver
It's been a busy few weeks for Nathaniel Day.
After being drafted by the Edmonton Oilers in the sixth round, 184th overall, of the 2023 NHL Entry Draft in Nashville, Tennessee, the Oilers flew out Day for a week in the Alberta capital to be acclimatized to everything the origination is about and offers. 
Day soon won't forget June 29, 2023 when these words were uttered, "The Edmonton Oilers proudly select Nathaniel Day – goaltender from the Flint Firebirds of the Ontario Hockey League."
"It was such a surreal feeling," said the 18-year-old Day, who played his minor hockey with the AAA Niagara North Stars.
"It's been a dream of mine since I was a little kid, and I was very grateful to be selected the Edmonton Oilers – such an amazing organization – just hearing my name called, it was a very special day for me and my family. 
I'm so excited." 
Drafted in the third round, 57th overall out of Niagara North by the OHL Flint Firebirds, Day would eventually find some comfort in the crease in his second year in Michigan. 
"I finally got comfortable, I had to be patient," Day said. "Just adjusting to the speed and the harder shots."
His numbers in Flint weren't eye-popping but his goaltender coach, and fellow Niagara resident, Lucas Lobsinger of 'Lobsinger Goaltending' felt it was Day's athleticism and work ethic that led him to being drafted by Edmonton.
"No one works harder than Nate, and he's so athletic. He's got what it takes," said Lobsinger to The Niagara Independent. 
Day was (17-10) with a 3.91 goals against average, and .874 save-percentage in 32 regular season games, and (3-3-1) with a 3.24 GAA and .896 save-percentage in the seven playoff games with the Firebirds. 
The 6'2″ 185-pound Day is planning to return to Flint for the 2023-24 season, he can't help but think of taking shots in the very near future from the greatest player in the game – Oilers captain Connor McDavid.
"It's awesome, when I drafted there, that was actually one of the first things I thought of just how crazy it is to have one of the best players in the world. It was always a dream to imagine him shooting on me, and maybe not be a dream anymore. 
I'm looking forward to it hopefully happening."
Day will continue to train on and off the ice this summer before he heads out to Penticton, British Columbia for Oilers Rookie Camp. 
He was quick to thank everyone that got him to being one step closer to realizing his dream of playing in the NHL.
"My family in general for all the support they've given me over the years, and the sacrifices they've made for me to put me in the position I am. 
I would like to thank all my trainers and coaches, they've been a big part of the whole journey developing me and helping me become the person I am today.
I'm very grateful for all of them."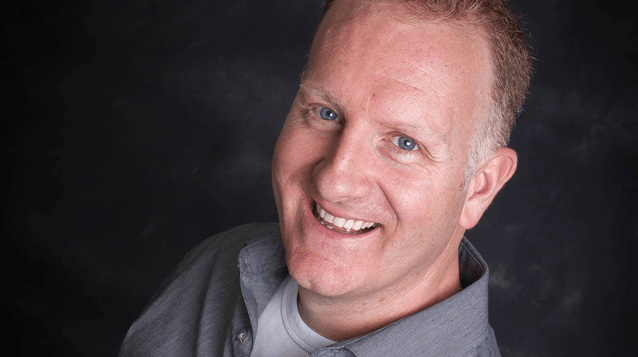 Rod Mawhood is a lifelong Niagara native who has had the pleasure of working in all three mediums – Radio, Print and TV – for over 20 years. His first announcing gig was with the then St. Catharines Stompers. Since then he's worked in radio and TV in Toronto, and currently is the announcer for the Niagara IceDogs and Niagara River Lions.
Rod also covers the Buffalo Bills for FOX Sports and the Buffalo Sabres for NBC Sports.