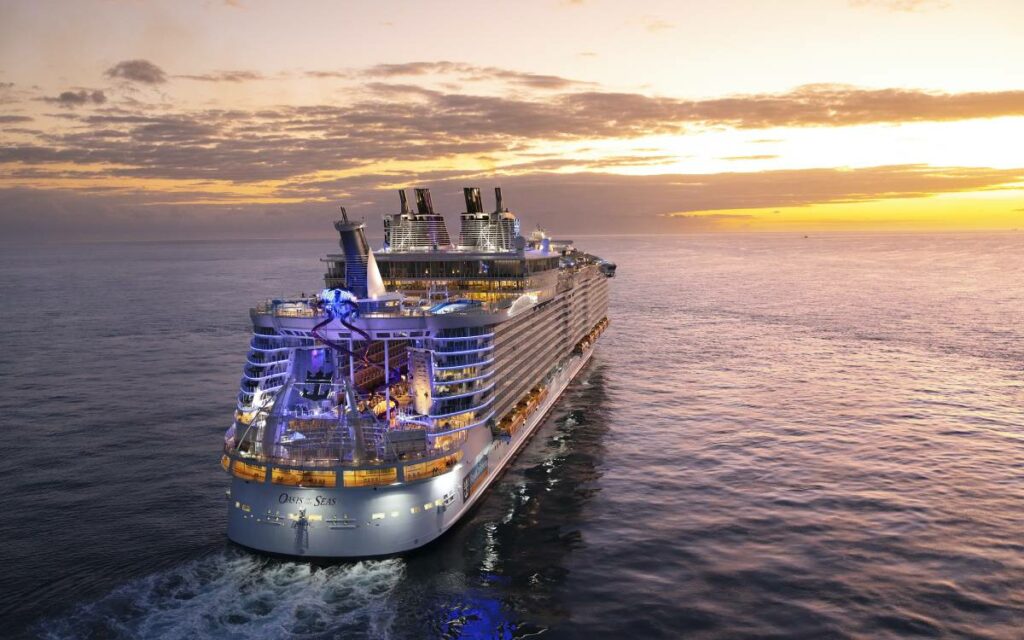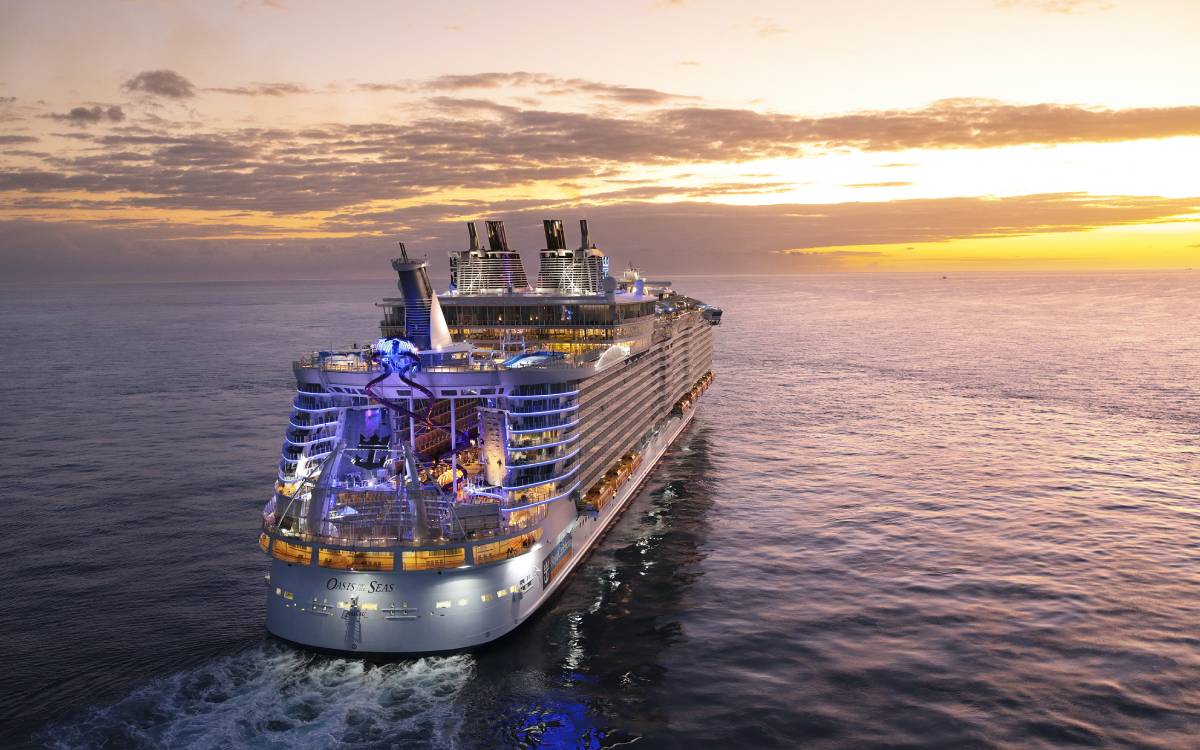 Royal Caribbean's 'Oasis of the Seas'. The theatre stage at the rear of the vessel is one of the many designed, built, and installed by local company Handling Specialty. Photo credit: Royal Caribbean
Last month, it was announced that Grimsby-based Handling Specialty was awarded its largest fixed price contract in company history. 
The contract, whose exact value of has not yet been disclosed, is to fully design, build, install, and maintain custom stage flooring on some of the largest cruise liners in existence for Royal Caribbean International.
"This project began two and a half years ago with technical sales and conceptual engineering leading the charge to win this prestigious venture," said company president Tom Beach. "We cherish our relationship with Royal Caribbean and with a revenue stream via new builds, service, and dry dock overhauls that will last over 10-plus-years, we understand what it takes to keep our customers happy."
Handling Specialty has designed and built technical stages and lifts for Royal Caribbean for nearly two decades. In that time, the Niagara company has become the world leader in underwater theatrical spectacles.  
"Experience goes a long way in winning a project as large as this," said Beach. "Deploying professionals and skilled technicians to Finland over the next 6 years to install our equipment will be a challenge, but we've completed similar scenarios many times before."
Handling Specialty made history in 1995 when it was contracted to produce the underwater stage lift system for Cirque du Soleil at the Bellagio in Las Vegas. The aquatic 'O' show continues to use the original stage the company installed 24 years ago, twice every night.  
The manufacturer, located just off the QEW east of the Niagara Gateway Information Centre, was also responsible for designing, building, and installing the underwater stage system for the Dancing Water Theatre at China's City of Dreams resort. The massive undertaking gained Handling Specialty a spot in the Guinness Book of World Records.
"Having worked together for almost 20 years on our Oasis class ships, I'm thrilled to be partnering with Handling Specialty again," said Christopher Vlassopulos, Superintendent of SLVR & Architectural Lighting for Royal Caribbean. 
Per the Niagara-based company, the financial impact of the deal is a welcome one, as entertainment industry builds have been scarce throughout the pandemic. 
The ongoing COVID-19 pandemic has had a devasting impact on the cruise industry across the globe. In the first six months of the pandemic alone, it's estimated that the suspension of cruise operations prevented $50 billion (USD) in economic activity worldwide and facilitated the loss of 330,000 jobs and $15 billion in wages. 
Fortunately, a gradual return-to-sea began earlier this summer, with the first cruise ship departing from a U.S. port since the start of the pandemic on June 26.