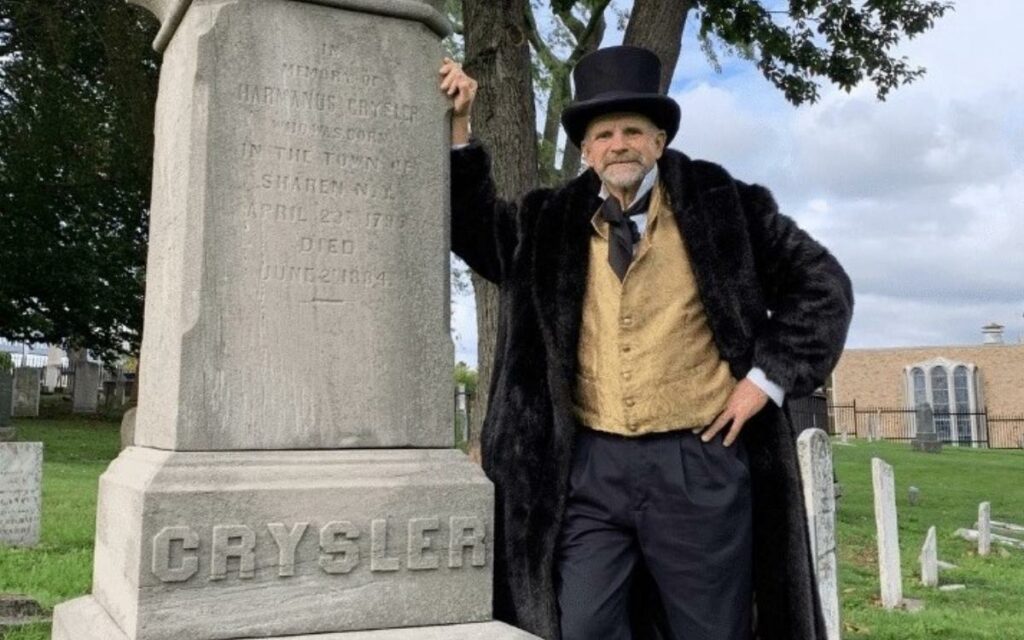 Niagara Falls, Niagara-on-the-Lake, and Port Colborne all offer outdoor walking tours throughout the summer months. Photo credit: Facebook/Niagara Falls Museums
Niagara is known for its rich history and landmarks but many of these sites can be overlooked as they now blend into the modern landscape.
Fortunately, many local museums offer guided walking tours that provide visitors with a great opportunity to explore this oft-unseen history, all while getting outside for a light stroll. 
This past week, the Niagara Falls History Museum announced its walking tour dates for the summer.
During July and August, the museum will be offering 90-minute guided tours every Wednesday to Sunday, with tours starting at 11am and 2pm. 
The two-kilometre walking tour makes stops at Drummond Hill Cemetery and the Battleground Hotel Museum, just off the corner of Drummond Rd. and Lundy's Lane.
Drummond Hill Cemetery is known as the battle grounds of the Battle of Lundy's Lane during the War of 1812. The cemetery also contains the grave site of Laura Secord — a legendary Canadian figure of the War of 1812.
"The Museum is thrilled to share the diverse history of our neighbourhood, hoping both locals and tourists alike will enjoy the stories we have to share," said Christine Girardi, Assistant Curator of Niagara Falls Museums. 
Tickets are for sale in-person or online. Prices are adults $12, students $10, and groups $40. Admission for the Niagara Falls History Museum is included in the ticket price. 
Niagara-on-the-Lake Museum also provides walking tours from June to September, Saturdays and Sundays at 11am, with tours lasting approximately an hour. As Canada's only National Historic District, there is plenty to learn and see on this tour! 
Tickets are $10 and include admission to the museum. 
In the south end of the region, Port Colborne Archives also has guided urban history walking tours for the public, with various themed tours throughout the summer: 
June 2 – West St.
June 16 – Main St. Humberstone Village
June 23 – Tennessee Ave & the Humberstone Club
July 7 – West St.
July 14 – Main St. Humberstone Village
July 28 – Tennessee Ave & the Humberstone Club
Aug 11 – West St.
Aug 18 – Main St. Humberstone Village
Aug 25 – Tennessee Ave & the Humberstone Club 
These 60-90 minute tours are on Fridays at 10am and require reservations prior to attending. A $5 donation is suggested per person. For large groups, a walking tour can be scheduled by contacting the archives.  
Strap on your walking shoes, embrace the sun, and take in some sites and history of the Niagara region.