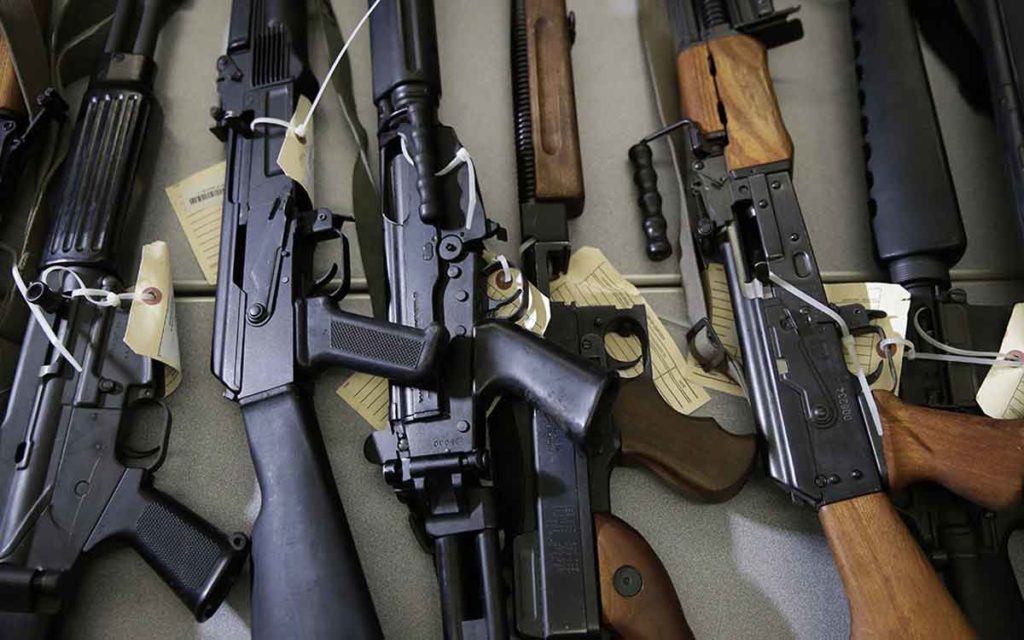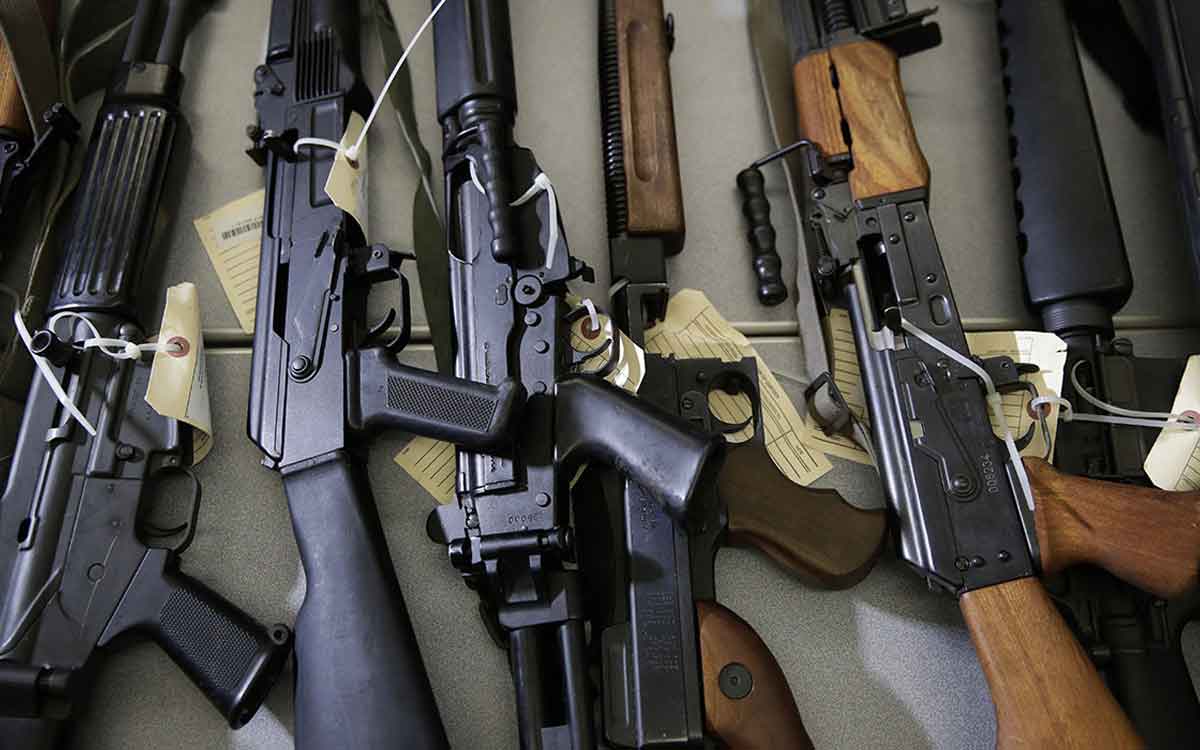 Prime Minister Justin Trudeau announced a ban on some 1,500 assault-style guns. AP Photo
After weeks of federal politicians getting along for the greater good, the swift, sneaky introduction of changes to firearms ownership in Canada has proven that political collaboration has its limits.
Flanked by his Deputy Prime Minister and Ministers of Public Safety and Justice,  Prime Minister Justin Trudeau announced sweeping changes to Canada's gun laws, which bans the import, transport, use or sale of over 1,500 different types of firearms. The announcement made good on comments from Trudeau in the last week vowing action on guns following the horrific murders of twenty two people in Nova Scotia – the largest mass killing in Canada's history.
The changes target "military grade, assault-style" weapons and include nine broad rifle models comprised of hundreds of styles of guns. Notably included in the ban are the AR-15, which has been used in a number of mass shootings in the United States, as well as the gun types used in the École Polytechnique massacre and in the slaying of three New Brunswick RCMP officers in 2014. Current firearms owners will have two years to decide whether or not they want to sell their now illegal firearm to the Government of Canada as a part of a yet-to-be defined buyback program, or to keep them, given the program will not be mandatory. Notably, handguns were not included in Friday's ban.
There has been much ink spilled on the efficacy of these changes, from both sides of the debate. Firearms rights supporters, along with Canada's Conservative Party, contend the changes will only punish law-abiding gun owners who are typically not perpetrators of gun crime. Attacks like the one in Nova Scotia could not have been prevented with the changes made Friday, as that killer (and the majority of those committing gun related crimes) are unlicensed, and using illegal weapons. A better policy to curb gun violence, the Conservatives suggest, is to increase penalties for gun criminals, and better resource law enforcement and border officials to stop the import of illegal guns into Canada from the United States.
On the other side of the debate, gun control advocates are concerned that the voluntary nature of a buy-back program doesn't go far enough in preventing the prevalence of these weapons in Canada. They're also pointing out the government's careful language choices around "military grade" and "assault-style", which intentionally stop short of banning all semi-automatic weapons. The absence of handguns from Friday's announcement is also a concern for gun control advocates, particularly given the Liberal Party's promises to work quickly with provinces and municipalities to institute a handgun ban in the last election campaign.
Public opinion supports the latter side of the debate. Data from Angus-Reid shows four out of five Canadians are comfortable with a "civilian ban on assault-style weapons", while another 60%+ would welcome a handgun ban. Emboldened by numbers like these, Liberals were quick to point out that they received a mandate from Canadians to make these changes vis a vis their electoral success.
While it is true the Liberals won, this is ignorant of the fact that they were elected with only a minority government. It should trouble both sides of the debate, and anyone who voted in the last election, that these changes are being made through a political maneuver that won't see a moment of debate in the House of Commons, and individual MPs have been silenced on the issue.
If this overreach feels familiar, it should.  The Liberal government's first crack at financial relief included provisions that would allow the government to tax and spend without oversight until the end of 2021. Whether you're of the view this initial draft was accidental or intentional, most agreed this was a bridge too far in subverting Parliamentary process. These same questions on the role of the House of Commons have also been at the heart of the debate over whether or not Parliament ought to meet in person during the COVID-19 crisis.
In both of those cases, the role and importance of a functioning democracy was upheld. What the government has passed to help Canadians during this pandemic is better for it. Substantive, positive changes have been made to government programs to the benefit of students, businesses and employees that would otherwise not have happened were opposition parties not at the table.
Parliament can work well for Canadians – the last few weeks have been proof positive of it. The Prime Minister said it himself, noting "democracy is healthy" and that "our institutions must continue to function" even amidst the crisis.
Given these changes, it's hard not to conclude that sentiment has evaporated.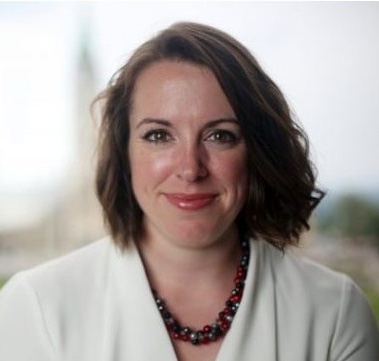 Kate Harrison is the Vice-Chair of Summa Strategies Canada, one of the country's leading public affairs firms. She is a regular political commentator on CTV, CBC, Sirius XM, and other talk radio stations, as well as a contributor to various news outlets. She has been involved in conservative politics for over fifteen years, and an active member of the country's conservative movement.