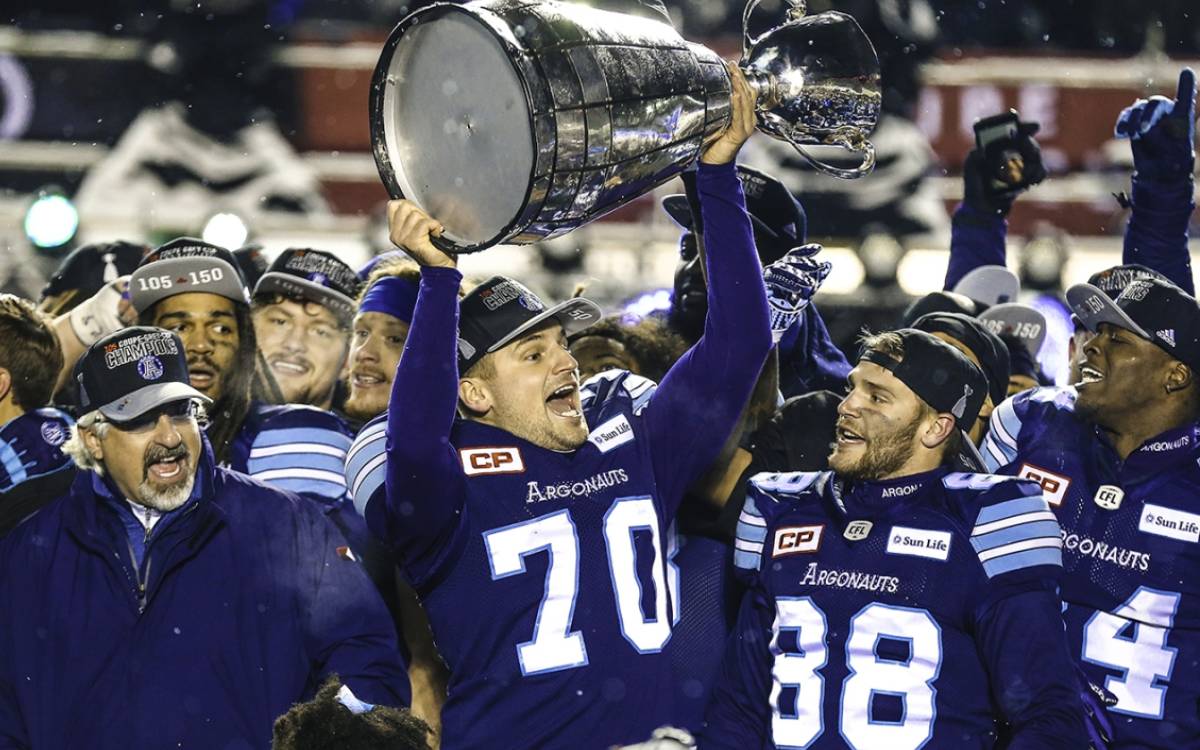 St. Catharines kicker Lirim Hajrullahu hoists the Grey Cup after scoring the championship-winning field goal as a Toronto Argonaut, Nov. 26, 2017. Photo credit: Alex D'Addese
The last 18 months have not been normal for all of us, but for St. Catharines' Lirim Hajrullahu they've been downright daunting. 
And perhaps Hajrullahu's background has given him the mental fortitude to where he's at presently, less than a week before the NFL season begins. 
Hajrullahu's interesting life journey began when his family fled war torn Kosovo in 1999. They would eventually land in St. Catharines where Lirim attended Governor Simcoe Secondary School. As with most kickers in football, soccer was their first sport. Lirim was no different. 
From high school in St. Catharines, Hajrullahu would receive numerous scholarship offers across Canada, eventually landing at Western University. 
Despite some pretty impressive numbers at Western, Hajrullahu would go undrafted into the CFL. But it wasn't long before pro scouts took notice of the 5-foot-11, 205-pound kicker. 
In 2014, after his first season in the Canadian Football League with Winnipeg, he was awarded the Blue Bombers Most Outstanding Canadian, Most Outstanding Special Teams, and Most Outstanding Rookie. 
Two years later, after signing with Toronto, he would kick the game-winning field goal as the Argonauts won the 105th Grey Cup. 
It was then onto Hamilton with the Ti-Cats and after his second CFL all-star nomination where Hajrullahu made the decision he wanted to give the NFL a try. 
Hamilton granted his release in January of 2020. 
Four months later he signed his first National Football League contract with the Los Angeles Rams, only to be released right before the start of the 2020 season. 
Just over three months later after signing on with the Carolina Panthers practice squad he was released after a work visa issue.
However, the Panthers brass was willing to sign him to reserve/future contract only to release him again a couple of months later.
It took until just three weeks ago for Hajrullahu to find what he thought was another home. 
Yes, the so-called 'America's Team' – the Dallas Cowboys – signed him on August 18. Lirim would in fact kick two extra points in the Cowboys 20-14 pre-season loss to Houston.
A day later he was released again after Greg Zuerlein recovered from off-season surgery quicker than Hajrullahu expected. 
Despite almost two years of not knowing where to turn next, the NFL dream remains real for the now 31-year old. 
"I think everything I've been through has made me the person I am today," said Hajrullahu, who will join the Niagara Sports Report this Saturday morning on Newstalk 610 CKTB. 
"Wherever the opportunity lies I'm just willing to do my job, and to help that team get to the next level – have someone they can count on game in and game out, and hit those game-winners and make those kicks that count. 
Give me the opportunity to win games, that's all I can do, that's what I've been trained to do, and that's what I'm hoping." 
The good news, Hajrullahu has already received one other try-out this week with the Jacksonville Jaguars.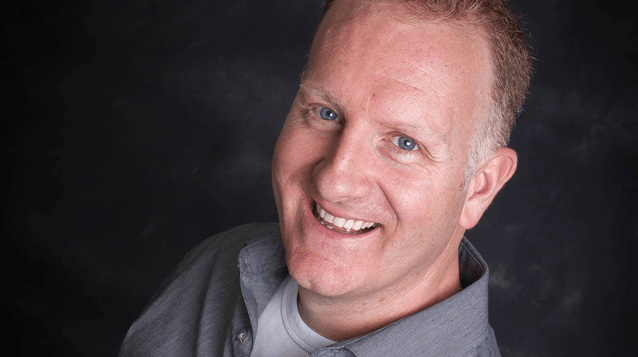 Rod Mawhood is a lifelong Niagara native who has had the pleasure of working in all three mediums – Radio, Print and TV – for over 20 years. His first announcing gig was with the then St. Catharines Stompers. Since then he's worked in radio and TV in Toronto, and currently is the announcer for the Niagara IceDogs and Niagara River Lions.
Rod also covers the Buffalo Bills for FOX Sports and the Buffalo Sabres for NBC Sports.