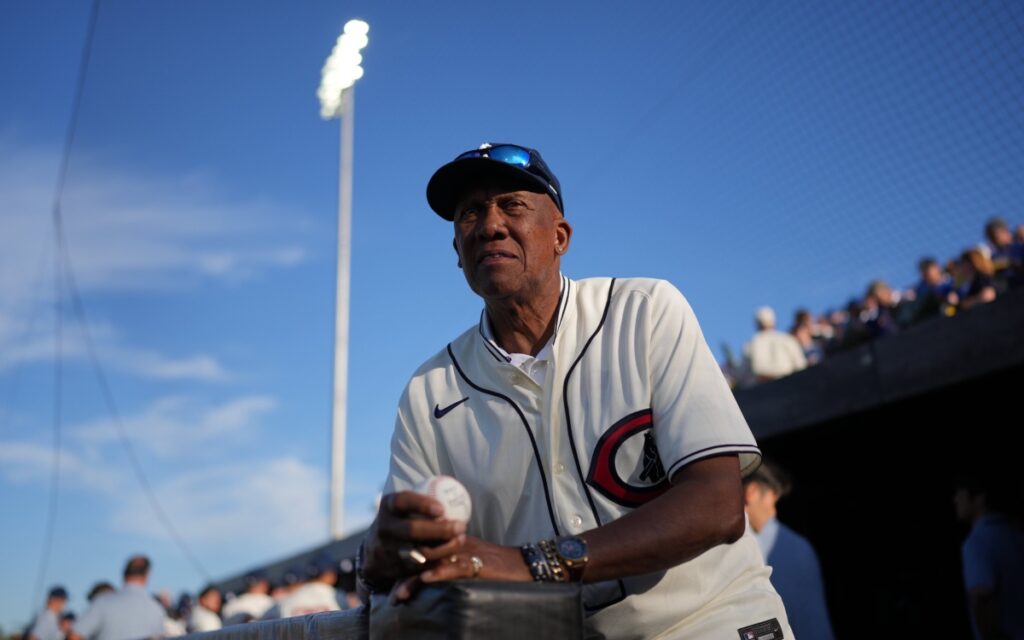 After the organization allegedly refused to return memorabilia, Fergie Jenkins "had no choice but to commence litigation" against the Fergie Jenkins Foundation, which, along with its accompanying museum, is headquartered in St. Catharines. Pictured is Jenkins at the MLB 'Field of Dreams' game, Aug. 11, 2022. Photo credit: Twitter/Chicago Cubs
Legendary Canadian baseball hall-of-famer Fergie Jenkins is suing his own foundation. 
According to a statement from London, Ontario-based Mackenzie Lake Lawyers on Jenkins' social media accounts on October 3, the former Chicago Cubs all-star pitcher was "shocked and saddened to encounter resistance from the Fergie Jenkins Foundation Board Members in his plans to (move) the Foundation's headquarters to Chatham." 
It's apparently Jenkins' "dream" to relocate the charity that bears his name, and its accompanying museum, from its current site at 67 Commerce Place in St. Catharines to his hometown of Chatham. However, per Jenkins' legal counsel, board members of the foundation are "attempting to shut down operations" and have allegedly "refused to return certain pieces of Mr. Jenkins' memorabilia". 
The Fergie Jenkins Foundation was formally established in 1999 by Jenkins, current president Carl Kovacs, and current executive board member Brent Lawler. 
According to the foundation's LinkedIn profile, since its inception the organization has raised more than $4-million for more than 400 charities across North America. The foundation hosts dozens of annual events in Canada and the United States, headlined by three celebrity golf tournaments in St. Catharines and Phoenix, AZ.
The Fergie Jenkins Foundation reported $97,000 in revenue and more than $115,000 in expenses to the CRA in its 2020 tax filings. It reported $255,772 in revenue and $283,720 in expenses in 2019.
The foundation opened its 5,000 square foot museum in St. Catharines in 2011. While the gallery centres around Jenkins, over the last decade its expanded in scope to include memorabilia from other Black athletes and local community leaders, such as Wilma Morrison. 
The foundation has yet to release a public statement about the suit.  
As the matter is before the courts, Jenkins refused to comment any further beyond his lawyers' statement. 
Jenkins played 19 seasons in the MLB from 1965 to 1983. He's most remembered for his time with the Chicago Cubs from 1966 to 1973, during which he was named a three-time all-star and won the Cy Young Award.
He finished his career with a 284-226 record and 3,192 strikeouts, currently the 14th most of all time in MLB history. 
Jenkins was the first Canadian to be inducted into the Baseball Hall of Fame in 1991. 
Earlier this year, Jenkins, who turns 80 in December, was honoured by the Chicago Cubs with a bronze sculpture of his likeness in 'Statue Row' outside Wrigley Field.