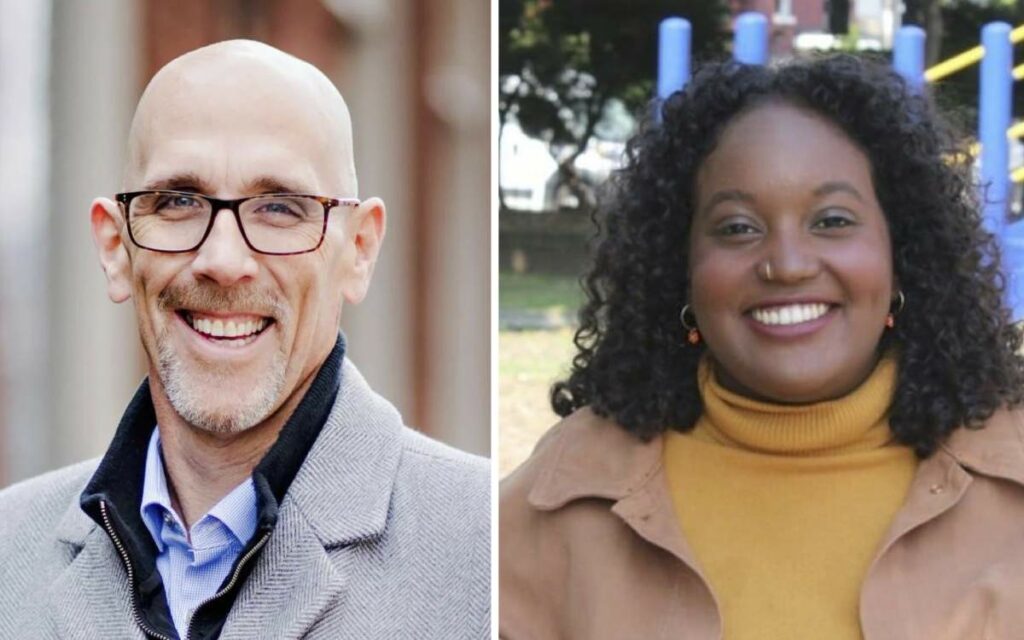 Seat vacated following now-Mayor of Hamilton Andrea Horwath's re-entry into municipal politics. Veteran police sergeant Pete Wiesner (left), representing the Ontario PCs, takes on NDP candidate and well-known anti-police activist Sarah Jama (right). Photo credit: Ontario PC Party and Facebook/Sarah Jama
The Ontario Government has officially announced the date of the Hamilton Centre provincial by-election. Hamilton residents living in the lower city between Kenilworth Avenue and Highway 403 will head to the polls on Thursday, March 16, 2023.
The provincial seat was vacated by Hamilton Mayor Andrea Horwath in 2022 when she decided to run at the municipal level.
"A writ was issued today under Section 9.1 of the Election Act for a byelection in the electoral district of Hamilton Centre," read a statement from the province.
"Under the Election Act, elections must be called on a Wednesday and held the fifth Thursday after the date of the issue of the writ."
Advanced voting at the Hamilton Centre returning office at the Centre Mall began on Thursday, February 16 and runs until Wednesday, March 15, 2023. The Elections Ontario website states that its office is next to the Giant Tiger.
The election has a bit of added significance, with Lieutenant Governer of Ontario Elizabeth Dowdeswell tweeting that "these are the first election writs in Ontario bearing the name of His Majesty King Charles III."
Other advanced voting locations will be announced later and will be available from Sunday, March 5 until Friday, March 10 from 10 AM until 8 PM daily. And election day voting will run from 9AM until 9PM on March 16.
Voter information cards, which are not required to vote, but provide residents with their closest polling location, will be mailed out starting February 28.
Cable 14 Hamilton, the city's community television channel, normally hosts all-candidates debates for local elections. It is expected that they will be organizing a debate for the by-election as well, with further details to come.
All four of the province's major political parties have nominated candidates.
The Ontario Progressive Conservative Party (PCs) have nominated local police officer Sgt. Pete Wiesner as their candidate.
Born and raised in Hamilton, Wiesner grew up near Barton and Kenilworth and on the East Mountain. He has served the Hamilton Police Service (HPS) for 22 years and has been the Supervising Sergeant of the Crisis Response Branch since 2019. He was formerly a Corrections Officer at the Hamilton-Wentworth Detention Centre. 
His current role has him working with community partners to respond to issues relating to homelessness, addiction, and mental health.
In October 2022, the NDP nominated controversial Hamilton-based anti-police advocate Sarah Jama.
Jama, 28, has been involved in several protests and was even arrested at the site of a Hamilton Police homeless encampment clean-up at a local park. She faced charges, but they were later dropped.
She has tweeted support for "abolishing" and "dismantling" the police, although it appears that those tweets have now been deleted. 
She is also said to have been involved in an incident at former Hamilton Mayor Fred Eisenberger's personal residence. In 2020, protestors showed up in the dark at Eisenberger's home and left a coffin in front of his house, saying that there was blood on his hands.
They called for an immediate 50 per cent cut to Hamilton Police Service funding and for the money to be diverted to "free housing."
Hamilton Spectator columnist Deidre Pike, who is a "social justice researcher and consultant", is running for the Ontario Liberals.
Meanwhile, the Ontario Greens have nominated Lucia Iannantuono, a hardware designer who grew up in Muskoka but moved to Hamilton to study electrical engineering.
In June 2022, Horwath and the NDP received 58 per cent of the vote in Hamilton Centre, the PCs 16 per cent, the Ontario Liberals 13 per cent, and Ontario Greens 9 per cent.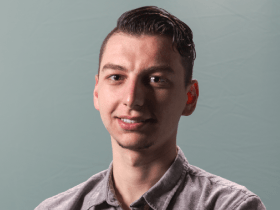 Based in Hamilton, he reaches hundreds of thousands of people monthly on Facebook, Instagram, TikTok, and Twitter. He has been published in The Hamilton Spectator, Stoney Creek News, and Bay Observer. He has also been a segment host with Cable 14 Hamilton. In 2017, he received the Chancellor Full Tuition Scholarship from the University of Ottawa (BA, 2022). He has also received the Governor General's Academic Medal. He formerly worked in a non-partisan role on Parliament Hill in Ottawa.