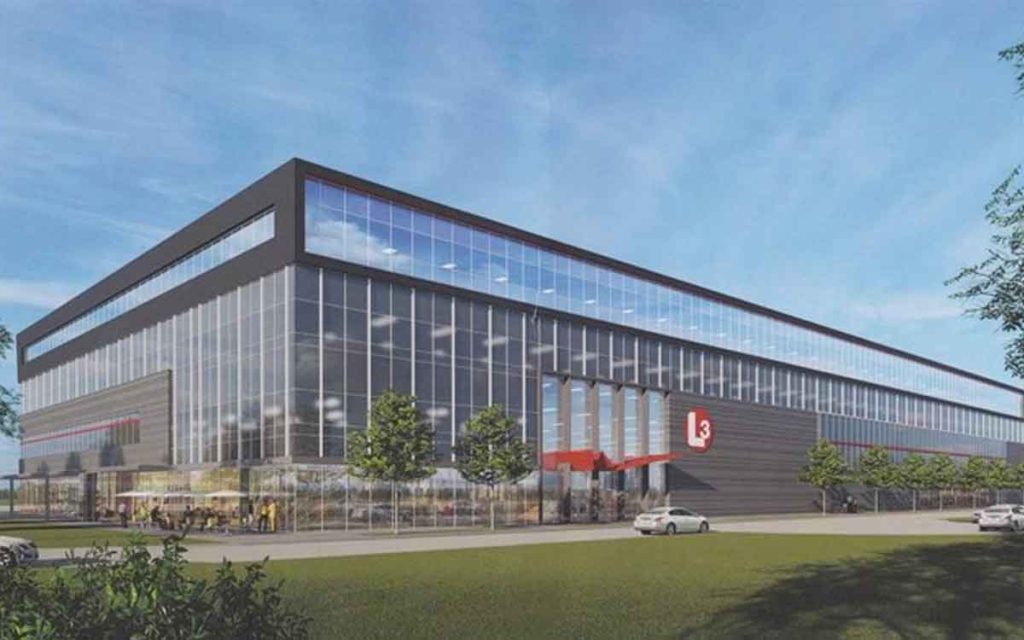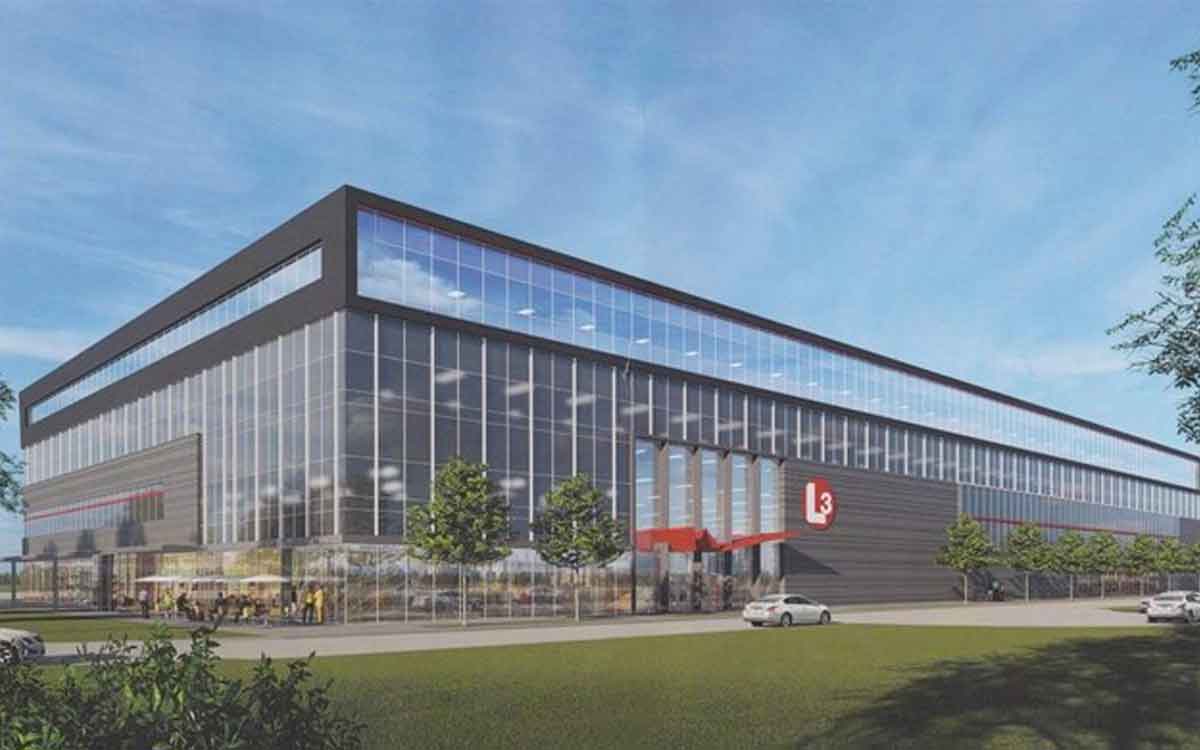 A rendering of the planned L3 WESCAM headquarters to be built in Hamilton.
L3 WESCAM announced this week at an official groundbreaking ceremony the construction of a brand-new, state-of-the-art headquarters facility, which will include 330,000 square feet of research and development, engineering, assembly and office space in Hamilton. By the expected move-in date in 2021, the new facility will be home to 1,200 employees.
"We are pleased to announce that L3 will continue to be a part of this region's economic renaissance and has selected a location that embodies our mission to be the very best of the best in our industry," said Jacques Comtois, Vice President and General Manager of L3 WESCAM. "Hamilton has a rich business legacy of transforming ideas into high-technology products and offers a skilled talent base with a deep knowledge of advanced manufacturing and applied research. We are thrilled to establish our new operations in Hamilton and continue moving forward with our growth plans."
L3 WESCAM is a leader in aerospace, homeland security and defence technologies, products and solutions. Founded in the West End of Hamilton in 1957 as a camera stabilization system provider, WESCAM has expanded to become a world leader in electro-optical and infrared imaging technologies and system solutions. It has over 4,700 fielded systems and solutions operational across more than 80 countries, and its technologies can be found on more than 200 different platforms across the air, land and maritime domains.
"This is one of the largest corporate head office investments in Hamilton in over a generation," said City of Hamilton Mayor Fred Eisenberger. "The scale of high-paying jobs, the impressive talent working within the company and the global presence of L3 certainly raise Hamilton's tech profile significantly on a national and international scale. The company's sheer presence and global reputation are proof that Hamilton is a home for innovation and can accommodate tech investments of the highest calibre."
Hamilton is recognized as one of Canada's Most Diversified economies (Conference Board of Canada) and, according to Research Infosource's rankings of Canadian educational institutions, is home to the country's most research-intensive university (McMaster University) and college (Mohawk College). For the past seven consecutive years, Hamilton has exceeded over $1 billion CAD in building permit values – making it one of Canada's top-performing economies.
With headquarters in New York City and approximately 31,000 employees worldwide, L3 develops advanced defense technologies and commercial solutions in pilot training, aviation security, night vision and EO/IR, weapons, maritime systems and space. The company reported 2018 sales of $10.2 billion.