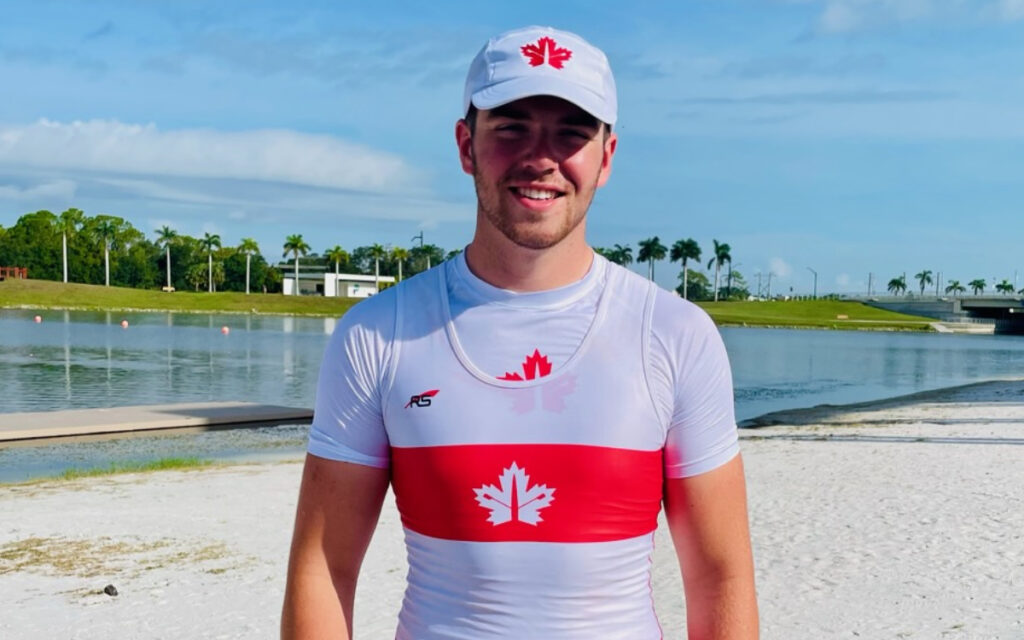 From basketball dreams to rowing Success: Grimsby's Michael Gore earns scholarship at Syracuse University. Photo supplied by the Gore family.
Grimsby's Michael Gore is Syracuse bound
Something he originally said he "didn't want to go to" has paid off big-time for Grimsby's Michael Gore.
"It's definitely been a whirlwind of events over the past 18 months," said the 17-year old Gore recently on the Niagara Sports Report on Newstalk 610 CKTB.

"My original plan was to be a walk-on basketball player once I finished off grade 12 going into University. And then RBC Training Ground kind of fell into my lap," the 6-foot-6 Gore explained.

"My parents told me I should try it out and see what happens, low and behold rowing found me and it's just taken off from there."

So what is the RBC Training Ground?

RBC Training Ground is a talent identification and athlete funding program designed to find young athletes with Olympic potential, and provide them with the resources they need to achieve their podium dreams.

With the belief that high performance sports should be accessible to all athletes that are talented, qualified and have the will to compete, this program travels the country searching for athletes between the ages of 14 and 25 that will fuel the Canadian Olympic pipeline.

And that includes the 17-year old Gore, who underwent testing in speed, power, strength, and endurance, under the supervision of program sport partners. An athlete's anthropomorphic measurements (height, wingspan, etc), and sport-specific testing are also part of the event.

And even though basketball was his dream, and rowing has now found him, hockey was Gore's first love and another Niagara connection came into play here.

"As a hockey lover, and being from the Niagara area, Dougie Hamilton from the Niagara IceDogs was my favorite athlete growing up," said Gore.

Gore's rowing training regimen includes setting his alarm for four a.m. everyday, and after waking up it's multiple hours of training both on and off the water.

"It's definitely brought me a lot of discipline for sure, and its almost like a motivation to get up in the morning knowing that you're going to get better each and every day because you're putting in these extra hours.

You're getting in a training session before people are even up."

The hard work paid off for the Blessed Trinity High schooler as Gore has competed for Rowing Canada, and recently accepted a scholarship to Syracuse University.

"I chose Syracuse because of the feel of the school.

One, I'm a student athlete, and student obviously comes first before athlete. Academics is very important to me," Gore said..

"The second thing was the guys. The group of guys that I met on my official visit, I didn't have any issues with them, I could see myself hanging out with, being friends with them outside of the boat, and the coaches themselves – everyone was just very positive."

Gore will major in Psychology at Syracuse and hopes to one day branch that out into sports working with pro athletes.

He, ironically, says you can't rush time when it comes to rowing. But the sport definitively rushed to find him.

And all because of two people who convinced him to give the RBC Training Ground a try.

"Definitely my parents," said Gore. "They're literally the reason that I'm here. The morning of RBC Training Ground I told myself that I didn't want to do it, I didn't want to go, they made me go and I put my best foot forward and now I'm here where I am today."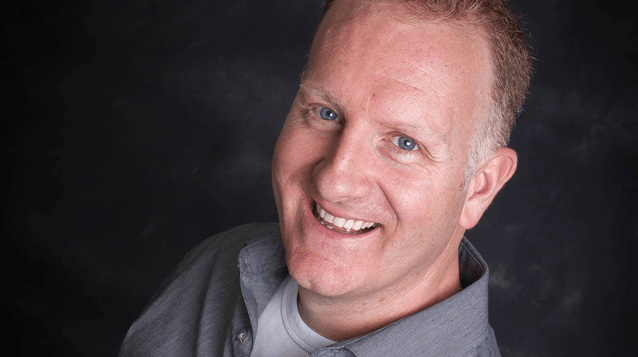 Rod Mawhood is a lifelong Niagara native who has had the pleasure of working in all three mediums – Radio, Print and TV – for over 20 years. His first announcing gig was with the then St. Catharines Stompers. Since then he's worked in radio and TV in Toronto, and currently is the announcer for the Niagara IceDogs and Niagara River Lions.
Rod also covers the Buffalo Bills for FOX Sports and the Buffalo Sabres for NBC Sports.