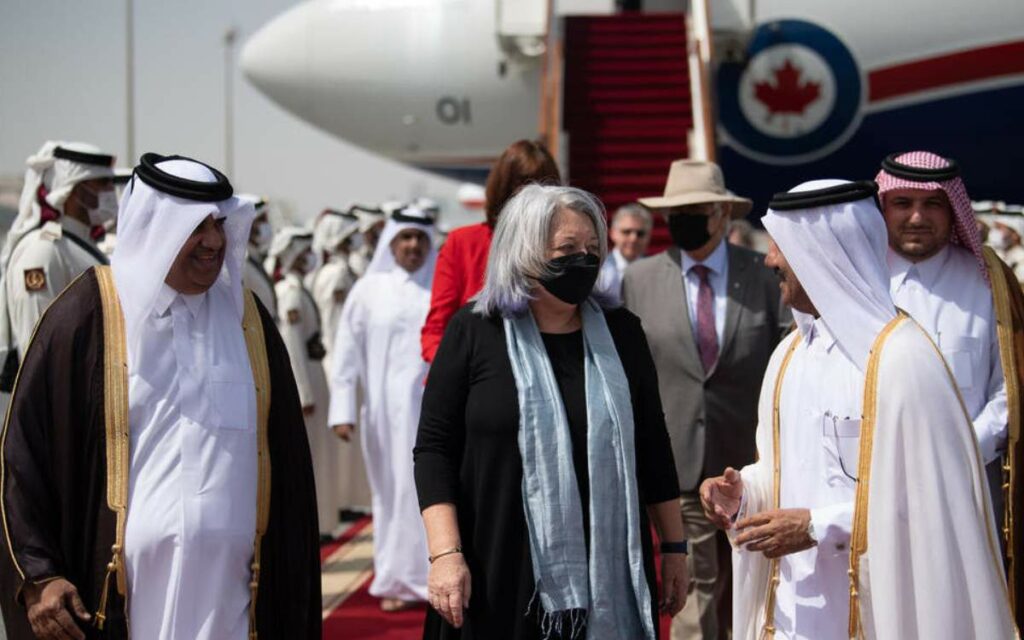 That means no more $100,000 inflight catering splurges for the Governor General, at the very least. Photo credit: Governor General of Canada
Times are tough right now. The economic forecast is less than ideal and record-high inflation is not making Canadian life any easier. 
Companies across Canada and abroad are taking a hit too, as they have started layoffs and restructuring plans. In some cases, such as Bed, Bath & Beyond or Nordstrom, they are entirely shutting down shops and pulling out of Canada – leaving thousands of Canadians without jobs in the already challenging job market. 
Politicians have noticed and started blaming each other for causing the problem. If finger-pointing and dodging questions could solve economic problems, Canada's economy would be humming right along. 
With their annual pay raise set to take effect next month, all federal Ministers, MPs and Senators will see between $5,100 to $10,200 extra in their bank account each year. All while their automatic pensions continue to grow and their taxpayer-funded expenses account will be available to pick up any extra costs they may encounter in office. 
Last month, the Royal Canadian Air Force announced cost-cutting measures for all flights carrying VIPs in Canada. The Air Force has done away with amenities such as in-flight flower arrangements, non-alcoholic drink choices, reusable drinkware and inflight newspapers and magazines. 
This comes in response to the Governor General's trip to Dubai last summer where the inflight catering service cost nearly $100,000. The week-long trip cost taxpayers $1.3 million and the flights included $230 in flower arrangements, nearly $1,000 in boxed water, $110 for four litres of apple juice, $526 for lemons and limes, and $552 for ice. Passengers were given choices of meals for each leg of the trip, including options of beef wellington, beef carpaccio and chicken scaloppini. 
In a developed country like Canada, it is understandable why the King's representative or key parts of the government should fly privately and under the protection of the Air Force. (Though, it would be mildly amusing to watch the Prime Minister sprint through Pearson trying to make his connection to Ottawa, only to find out his flight is delayed or cancelled. Maybe if that were the case, Canada's airports would be functional and not filled with crippling delays and awful service. But that is a topic for another column.)
For safety and lack of time, there are justifiable reasons why our political leaders should have access to the Air Force's collection of planes. While at the same time, these planes and trips should not be treated like an excuse to party in the sky and have taxpayers flip the bill. 
As Budget 2023 is set to be delivered on March 28, the government has an opportunity to show some fiscal restraint. It is time to put the money gun away, which ironically the Liberals probably accidentally banned in last month's botched gun control bill, and find ways to reduce spending to save taxpayers' dollars. 
The government should commit to launching a strategic review of all government spending to find efficiencies within government departments. It is unpopular in Ottawa to explore how civil servants can save money, as the unions will quickly sound the alarm and say this will lead to job cuts, but something has to be done. 
In the last budget, Finance Minister Freeland announced a strategic policy review to ensure that spending matches the government's priorities, while also setting out plans to rein in public spending. Looking at the current state of the government's spending, it seems like that review went over as well as a lead balloon and they need to refocus the review. 
Since the start of the pandemic, the public service has increased by 12 per cent and has led to the greatest number of public servants in Canadian history. With a record number of employees, surely someone has a few ideas on how to save money or could work together to cut costs. 
Instead of asking Canadians to weather the storm and find ways to save money during these hard times, the government should do just that internally. Justin Trudeau sure liked to tell Canadians he had their backs at the peak of the pandemic, but he now just has his hands in their back pocket.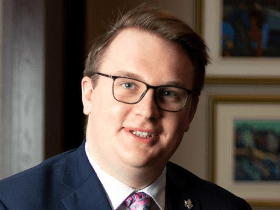 Daniel Perry is a consultant with Summa Strategies Canada, one of the country's leading public affairs firms. During the most recent federal election, he was a regular panelist on CBC's Power and Politics and CTV Morning Ottawa.