Urbanization and its accessory offshoots have pulled untold millions out of abject poverty and freed our society from the necessity of hunting, fishing, foraging, and personal farming to survive. But there's still value in many of the all-but lost skills and activities we once counted on for subsistence. Photo credit: City of Toronto Archives
The past century has seen an unprecedented increase in urbanization throughout the western world. This trend has allowed for advancements in technology, health care, commerce and recreation that would have been unimaginable to our forefathers. However, we have also become fundamentally interdependent, and many people have lost touch with the natural beauty of the land. 
It's worth asking the question: has urbanization gone too far? 
Virtually every nation in history has agricultural roots. Pre-industrial societies needed most people to be farmers to sustain their populations. Therefore, unless one was in the army, or worked as a merchant, it was most likely that he/she was involved with some sort of agronomical enterprise. The establishment of North American society was no exception to this rule. 
Canada and the United States were founded by pioneers who lived off the land, turned natural resources into marketable commodities and succoured themselves with the fruits of their own labour. Popular 20th-century novel series' such as Little House on the Prairie (the award-winning memoirs of Laura Ingalls-Wilder) and Anne of Green Gables (the acclaimed fictional-realist works of Canadian author Lucy Maud Montgomery) detail the trials, tribulations, and hard-fought progress of North American settlers. 
Canadian urbanization, in a sense, was a very gradual process. The Industrial Revolution created enhanced opportunities for employment in cities. People moved away from farming more rapidly as non-agricultural industries grew. The most significant shift took place, however, between the 1940s and 1970s. It began out of a need to build up manufacturing heft during World War II. Urbanization continued to expand after the war because of American security guarantees that allowed for safe and reliable global trade. We even reached a pinnacle where farmland was sold and converted into residential neighbourhoods.
Previous generations of middle-sized city dwellers were, by and large, greatly different from those of today. Many of them had grown up on a farm and were accustomed to the traditional rural experience. They had also survived the depression and at least one, if not both, of the world wars. These factors informed their values, economic management, and lifestyle choices.
Many men continued to hunt and fish recreationally even though food was commercially available and affordable. It was also commonplace for people to grow a garden annually and preserve produce for the winter months. Families often went camping, canoeing, kayaking and horseback riding during summer holidays. Many enjoyed woodworking and completing household renovations themselves. Scouts, cadets, and Christian brigade programs, which were vibrant in many cities and towns, provided the opportunity for timeless values and skills to be passed on to young people. 
This hybrid mode of existence, which combined all the benefits of living in the city with an appreciation for the countryside, created an incredibly rich residential living experience. Unfortunately, the balance was quickly lost. Many survival skills have not been needed for a long time. Therefore, younger generations have become increasingly detached from North America's rural roots.
Developing such abilities requires a dedication of time that many are less than eager to invest. Activities such as fishing and hunting have (understandably) come under enhanced regulatory systems. Successful gardening demands a vibrant combination of water, fertilizer and cultivation. It is also necessary to stay on top of harvesting, including canning and freezing. Do-it-yourself home renovations, while they may bring a profound sense of satisfaction, are often overwhelming to those working long days and sometimes more than one job. 
Enrolling in courses and maintaining up-to-date licensing can get expensive. Gear and tools are not cheap, either. The same principle can be applied to the purchasing of garden materials and resources, as well as home improvement accoutrements. In this age, in particular, which is defined by historic inflation, the financial burden alone can be enough to dissuade many people from pursuing such endeavours. 
Urbanization has also led to the increased popularity of recreational activities that are more communal. This is not to say that the rural way of life is totally individualistic. Perhaps it was more typical, however, for rural people to develop skills and hobbies that might be utilized by themselves. City life, in general, is more centred around group experiences (e.g., using public transit, attending large concerts or sporting events, joining clubs, fraternities, big classes, etc.). Therefore, as communities get bigger, traditional outdoor activities, which are exercised most often individually, can quickly fall by the wayside. 
Finally, many people have embraced, albeit quite passively, something called an End of History Myth. This concept explains the phenomenon of humans believing that we have, either individually or societally, reached the pinnacle of our development. It has become a widespread belief that the world brought about by the end of the Cold War, particularly free global trade and unparalleled technological advancement, are guaranteed constants that will endure forever. As a result, many have never even contemplated the possibility that the survival skills utilized by our ancestors could once again become necessary for our own sustenance. Reclaiming long-lost arts like catching a fish for Saturday night dinner or building some rudimentary farming infrastructure on a residential property are just not at the top of many North American minds. 
These are a few of the ways that urbanization has gradually caused us to become more dependent and arguably less skilled (at least in some ways). Some believe that urbanization is pure progress and appreciate the fact that many survival skills are no longer needed. They would also tend to argue that these activities can be unsafe and are better left to professionals. Others would disagree. They are convinced that humans were created to engage with the natural world, work with our hands, physically build things and provide for our own households.
A balanced analysis would likely conclude that urbanization has secured enormous advancement for civilization and should be celebrated. At the same time, however, continuing to exercise at least some of the basic survival skills of our ancestors, even if it is just recreationally, is a valuable use of time and resources.         
Note: Another key impact of urbanization that was not examined in this analysis is the resulting dramatic decline in birth rates. This is a problem that has been simmering for a while but will reach a breaking point over the next couple of decades. Next week, we will discuss how to face the looming population crisis with realism. 
Nick completed his Honours Bachelor of Arts Degree in Labour Studies at Brock University. He previously served in the Office of Mayor Jim Diodati and the Constituency Office of MP Tony Baldinelli. Nick has always held a keen interest in local, Canadian and international politics. In his free time, Nick enjoys reading biographies and memoirs, studying history and following various sports. Nick resides in Niagara Falls.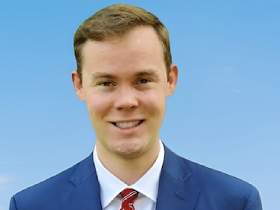 Nick Redekop completed his Honours Bachelor of Arts Degree in Labour Studies at Brock University. He has previously served in municipal and federal politics. In his free time, Nick enjoys following sports, taking part in outdoor activities, and reading biographies. Nick resides in Niagara Falls