Since their election, the Ford government has made many changes to health care in the province, most of which have involved targeted measures within the existing health care system structure.  For example, there have been additions to existing hospitals and other facilities, investments in new hospitals and new equipment, all with the goal of increasing system capacity to reduce "hallway health care", cut down on wait times and generally make the system more responsive to patient needs.  All of these changes were needed, but did not deal with the flaws in the overall structure of the system.  Last week, the government announced its plans to comprehensively restructure Ontario health care, significantly downsize the existing health care bureaucracy and redirect the savings achieved into frontline health services.
The main elements of the plan are to transfer five provincial health agencies (such as Cancer Care Ontario and eHealth) into one omnibus agency called Ontario Health, collapse the existing 14 LHINs (Local Health Integration Networks) into five and create Ontario Health Teams to oversee the delivery of all aspects of health care in the community.  The LHINs are to be completely eliminated eventually, but five will stay in place during the transition to the super agency Ontario Health.  The overarching objectives of these changes are to streamline regional oversight, get rid of bureaucratic duplication and make it more seamless for patients to interact with the various parts of the system. The announcement also noted that while these structural changes were underway, patients would continue to deal with the same care providers they already have so that there should be no negative impacts on patient care.
The new Ontario Health Teams are an interesting addition, and are intended to co-ordinate all aspects of care within a community ranging from primary care, hospitals, diagnostic tests through to home and long term care. The intention is that the teams will share patient information to eliminate the need to constantly be transferring records, test results and other information, with patients also able to easily access their medical records. Currently it seems that the many different parts of the health care system rarely talk to each other, so the concept of having a team comprised of all components of the system acting in concert is very appealing.
I recently had a personal experience with this phenomenon. I had a shoulder problem that I had a number of tests to get to the bottom of – first an x-ray, then ultrasound and finally an MRI.  In all cases the facility where I had the tests was supposed to forward results to my doctor and a specialist to whom I had been referred.  In precisely zero of these instances did the results get to their supposed destination.  After much frustration, I ended up asking for and keeping copies of all of these tests so that when I actually got to see a doctor, I had the physical copies of the tests with me. This is a ridiculous situation that should never happen given all the money we throw at our health care system.  And my personal issue was not serious.  I can only imagine how horrible it would be if someone experiencing a serious health crisis was dealing with the same kind of incompetence and inefficiency.
The Ford government plan is very ambitious in its intention to overhaul a complex system with many moving parts.  There will of course be things that fall between the cracks – there already are many with the current system – but going forward any failures will be blamed on the government's attempts to fix the system.  Health care is arguably the most important public service governments provide in Canada, with literally life and death outcomes.  And the importance of our health care system will become even more acute in the coming couple of decades as the aging baby boomer cohort puts increased demand on the system.
What continues to be disappointing, however, is the Ford government's ongoing insistence that it has no plans to move away from the current public sector health care monopoly. As has been shown in many international studies, the best health care systems in the world are comprised of private health care providers operating in tandem with a public system, all within the context of a single payer structure.  This is not the dreaded "two-tier" health care, but a system in which the private sector players promote efficiencies and innovation that are never achieved within a public sector monopoly structure.  Many European countries have such a system and experience shorter wait times, greater efficiencies, better health outcomes and lower per capita costs than the Canadian system.  Perhaps after the structural changes the government recently announced have been completed, the next step can be to incorporate more private sector players to achieve the kind of efficiencies and health outcomes that will make the Canadian system truly world class.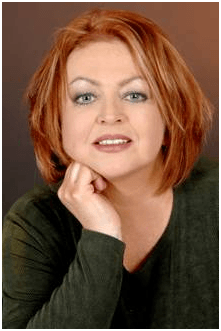 Catherine Swift is currently President and CEO of Working Canadians (www.workingcanadians.ca.  Prior to that, Catherine Swift had been with the Canadian Federation of Independent Business since September 1987, initially as Chief Economist. She became Chair in June 1999 after being named Chief Executive Officer in July 1997 and President in May of 1995.  Her various responsibilities included coordinating policy issues at federal, provincial and municipal levels of government, representing CFIB with politicians, government, business, media and other groups.
Ms. Swift has worked with the federal government in Ottawa holding several positions with the Departments of Consumer and Corporate Affairs, Industry and Communications. Her areas of specialization included corporate and industrial analysis and international trade. Catherine Swift has a MA in Economics.
She has published numerous articles in journals, magazines and other media on such small business issues as free trade, finance, entrepreneurship and women small business owners. Ms. Swift is a Past President of the Empire Club of Canada, a former Director of the C.D. Howe Institute and past President of the International Small Business Congress. She was cited in 2003 and again in 2012 as one of the top 100 most powerful women in Canada by the Women's Executive Network.