Another September, another threat of strike. Photo credit: The Washington Post/Maddie McGarvey
If it's September, we must be talking about a teachers' strike in Ontario. Like clockwork, the teachers' unions are rattling the sabres yet again as contracts expire and the school year is about to begin. The current demands are especially outrageous as the cost of living has increased so much and teachers will be looking to make up for any losses they believe they have experienced with measures the provincial government took to limit spending on government employees over the last few years. 
The secondary school union has agreed to a plan proposed by Education Minister Stephen Lecce to go to arbitration if an agreement cannot be reached by October 27 so that a strike can be avoided. The other three teachers' unions – elementary schools, Catholic schools and Francophone schools – rejected the arbitration route and plan to hold strike votes in September and October. 
The government is offering wage increases of 1.25 per cent annually for four years, whereas the elementary school union (EFTO) wanted one per cent annually plus the cost of living, which would be considerably more in light of current inflation. The generous benefits teachers receive are also on the table, as the unions want more spending so current benefit levels can be maintained. As usual, class size and classroom support are also key issues for the unions. 
The Ontario government has also launched an advertising campaign emphasizing how much more money they will be spending on education in general, and how Ontario teachers are some of the best-paid in Canada. It is certainly true that teachers are very well compensated for effectively working nine months of the year, with rich benefits including the ability to retire at 55 with a fully indexed pension and ironclad job security. The private sector taxpayers who will be on the hook for whatever is ultimately negotiated, many of whom lost jobs and businesses during the pandemic and have not yet fully recovered, could only hope to be so lucky. 
Earlier this week, I attended a Toronto District School Board meeting for the first time. It was truly an education, and not in a good way. It quickly became clear that school trustees and staff of the Board are much more concerned with "woke" issues than ensuring students obtain a good education. In discussing many of the problems in schools including violence and attendance issues, the causes cited were always racism, lack of inclusion, poverty, social disadvantages, homophobia, transphobia, etc. No mention was made of drug issues, the presence of safe injections sites close to schools or the laxity of our bail system, which are well known to be a growing cause of violent incidents. 
The recent tragic suicide of one of Toronto's school principals, Richard Bilkszto, has been considered a result of some training teachers were subject to called DEI – diversity, equity and inclusion. Although there is nothing wrong with these concepts, they have been weaponized by various communities to wrongly label people as white supremacists, racists and bad examples for others. Bilkszto was publicly humiliated and belittled in front of his peers for questioning some comments of a consultant on DEI hired by the school system. 
Following Bilkszto's suicide, it was hoped by more reasonable observers that the Ontario government would back off its promotion of DEI, but recent government comments indicate that will not happen. The government plans to continue to fund the hiring of radical leftist groups to provide so-called anti-racism training and DEI-type initiatives. If only as much time was spent by school boards, teachers' unions and others on academic education as they spend on social justice issues, we might not have so many students who don't meet basic standards in math, literacy, problem-solving and other vital skill sets. 
The good news is that parents and others are starting to fight back against this "woke" preoccupation of our public school systems across Canada and demand better value for the large amount of tax dollars these systems consume – most of it spent on salaries and benefits for teachers and other staff. Regarding the upcoming strike threats of the Ontario unions, hopefully the government will be courageous enough to oppose the unions' unaffordable demands, avoid strikes and put some common sense back into the curriculum. We taxpayers, parents and businesses must support them in doing so.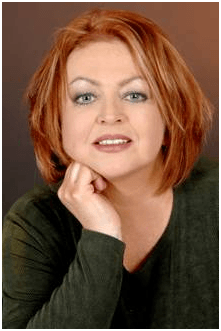 Catherine Swift is President of the Coalition of Concerned Manufacturers & Businesses of Canada (CCMBC). She was previously President of Working Canadians from 2015-2021 & President & CEO of the Canadian Federation of Independent Business (CFIB) from 1995-2014. She was Chief Economist of the CFIB from 1987-1995, Senior Economist with TD Bank from 1983-1987 & held several positions with the federal government from 1976-1983.
She has published numerous articles in journals, magazines & other media on issues such as free trade, finance, entrepreneurship & women business owners. Ms. Swift is a past President of the Empire Club of Canada, a former Director of the CD Howe Institute, the Canadian Youth Business Foundation, SOS Children's Villages, past President of the International Small Business Congress and current Director of the Fraser Institute. She was cited in 2003 & 2012 as one of the most powerful women in Canada by the Women's Executive Network & is a recipient of the Queen's Silver & Gold Jubilee medals.
She has an Honours BA and MA in Economics.