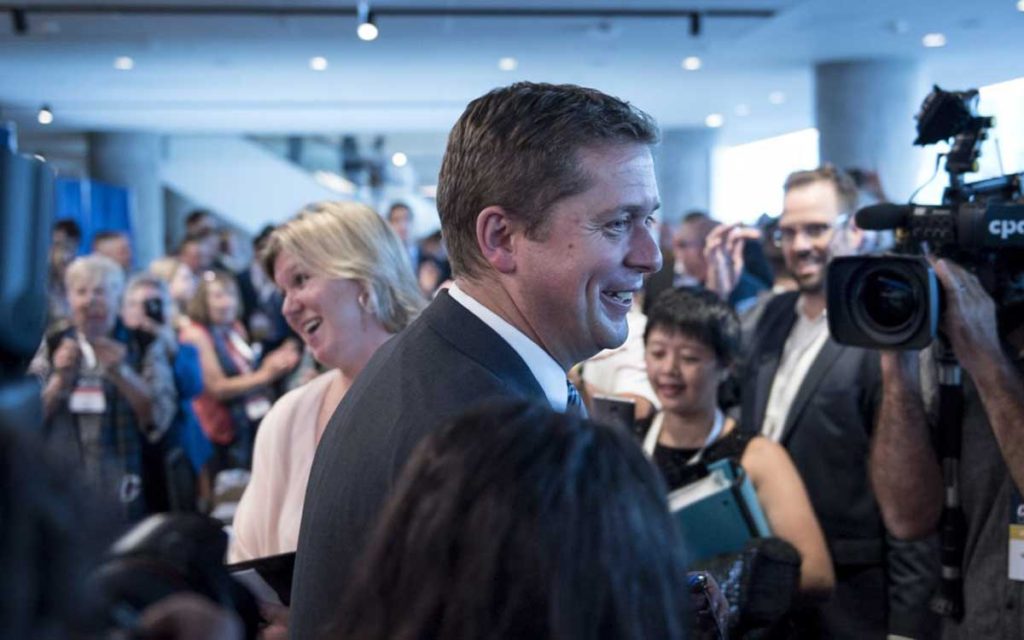 Conservative Leader Andrew Scheer arrives at the party's annual convention in Halifax.
When I first made arrangements a couple of months ago to attend this past weekend's Conservative Party of Canada convention in Halifax, who could ever have imagined the dramatic turn of events that would take place in the interim? Maxime Bernier's defection from Conservative ranks and his announcement that he was planning to create his own political party just prior to the conference's start meant that a very different mood prevailed at the meeting than was originally envisaged.
Not surprisingly, there was a great deal of anger among most attendees at Bernier and the cheap shots he took at his former colleagues and other Conservatives on his way out the door.   The fact that Bernier had clearly not gotten over his loss of the party leadership a year ago was certainly well-known, as was his disagreement with party positions on several issues such as immigration and supply management in the dairy sector, but virtually no one expected his sour departure from the party in such an undignified way.
The conference proceeded to wade through the usual components of such meetings, including policy discussions, sessions on readiness for the 2019 federal election, the usual networking and speeches from various dignitaries including Doug Ford and federal leader Andrew Scheer.  But the scuttlebutt on everyone's lips was what Bernier's new gambit meant for Conservatives and their chances of winning in 2019.
Conservatives in Canada have an unfortunate track record of shooting themselves in the foot and splitting the party from time to time, much to the delight of Liberals.  The creation of the Reform Party in the late 1980s ensured that Jean Chretien obtained 3 consecutive majority governments in the 1990s and early 2000s.  The offshoot Wildrose Party in Alberta in 2008 divided Conservatives in that province and permitted the anomaly of the election of an NDP government in 2015. Considering this history, it is difficult to believe that anyone can think this recent development of the new Bernier party will be in any way positive for Conservatives in Canada.
That being said, there was also much discussion at the convention about the "boil being lanced".  Bernier had been a thorn in the side of Leader Andrew Scheer for some time and showed no signs of letting up.  Something had to give.  It is much better to deal with this situation decisively now, when the country is 14 months away from the next federal election, than closer to voting time.
The big question at present is whether or not Bernier can pull off the massive task of assembling a slate of quality candidates across the country, fundraising, establishing a credible platform and actually attracting voters in a very short time frame.  Even if he does not succeed in this – which is very likely – he still may manage to attract enough support to be a spoiler for Conservatives in a sufficient number of ridings to help Liberal fortunes.  There are also some possible oddball outcomes that might alter the political landscape in unexpected ways.  For example, Bernier is popular in parts of Quebec and could possibly take away a number of Liberal seats there, weakening the Liberals standing in the province.
Whatever the case, Andrew Scheer has his work cut out for him over the next year to consolidate his hold on the party and to make himself better known to Canadians.  How he deals with this adversity will be a true test of his abilities and will determine his future as party leader.  The only certainty in this mess is that federal politics will be anything but boring leading up to the 2019 election.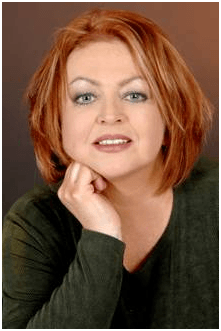 Catherine Swift is currently President and CEO of Working Canadians (www.workingcanadians.ca.  Prior to that, Catherine Swift had been with the Canadian Federation of Independent Business since September 1987, initially as Chief Economist. She became Chair in June 1999 after being named Chief Executive Officer in July 1997 and President in May of 1995.  Her various responsibilities included coordinating policy issues at federal, provincial and municipal levels of government, representing CFIB with politicians, government, business, media and other groups.
Ms. Swift has worked with the federal government in Ottawa holding several positions with the Departments of Consumer and Corporate Affairs, Industry and Communications. Her areas of specialization included corporate and industrial analysis and international trade. Catherine Swift has a MA in Economics.
She has published numerous articles in journals, magazines and other media on such small business issues as free trade, finance, entrepreneurship and women small business owners. Ms. Swift is a Past President of the Empire Club of Canada, a former Director of the C.D. Howe Institute and past President of the International Small Business Congress. She was cited in 2003 and again in 2012 as one of the top 100 most powerful women in Canada by the Women's Executive Network.