St. Catharines' Governor Simcoe Secondary School football team in action against Greater Fort Erie Secondary School, Sept. 2018. Photo credit: Facebook/Governor Simcoe
It certainly seems longer than the 18-plus months it's been, but a long-standing tradition has returned to Niagara-area high schools.
Sports!
The Covid-19 pandemic halted organized sports at all levels, including at schools across the Region.
Football is underway, and practices and try-outs have begun for schools that fall under both the District School Board of Niagara (DSBN) and Niagara Catholic District School Board (NCDSB).
Jill Stiefelmeyer has been either coaching or convening local high school sports for 23 years.
"It's been a very interesting 18 months, that's for sure," said Stiefelmeyer, the Program Leader for Health and Physical Education Athletics at Governor Simcoe Secondary School in St. Catharines.
"I'm very happy that we're getting back to kind of normal with DSBN running extracurriculars again. It's been a long layoff, the kids have definitely missed sports, they've missed being active, being involved in things."
Stiefelmeyer says it goes beyond the physical aspect for teenagers.
"The mental health aspect for all the students has been tough. Most of them have not been active at all in the past 18 months. It's nice to see, it's very refreshing to see these kids back out there (on their respective field of play) they're excited, you can see them smiling again, less stressful, it's really good to see."
The DSBN has issued a tryout/practice protocol for all sports at its 18 Niagara-based high schools. 
Chris McLean, Health and Physical Education Consultant and NCAA (Niagara Catholic Athletic Association) Convenor, echoed many of Stiefelmeyer's comments. 
"We know the mental health consequences that has come about because of Covid, and kids sitting at home and not being able to interact with others. We're excited that kids can get up and moving again."
McLean, who works with the eight high schools under the Niagara Catholic board umbrella, says he's in constant contact with Public Health officials.
"High and low contact sports are allowed," McLean explained. "Do they need to wear a mask outside? No."
"But on the sidelines, they should be wearing masks and should always maintain distancing," McLean continued. "We're really working with Public Health to make sure that we're following the guidelines and recommendations to keep our athletes and staff safe."

"We're adjusting as we go. We're making the best of everything. 
Everyone is just excited that the kids can get active again."

As of now spectators are allowed for outdoor sports, but not for indoor high school sports. However, both Stiefelmeyer and McLean admit that could change. 

"As soon as we can make that adjustment (through Public Health recommendations) that fans can attend, I'm sure we will," said McLean. 

Stiefelmeyer had this message for high school students across the Region:

"For the student athletes, I say get yourself involved again, enjoy, have fun, form those friendships again, learn about the sport again. Whatever your ability is – get yourself involved again."

"All the coaches are just thrilled to be back either on the field, or in the gym with their athletes."

McLean added what most of us are thinking inside or outside the realm of sports.

"We really want to keep it safe so we don't have to go back into lockdown and shutdown sports."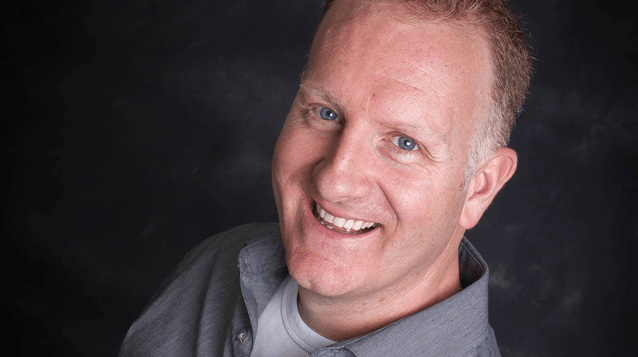 Rod Mawhood is a lifelong Niagara native who has had the pleasure of working in all three mediums – Radio, Print and TV – for over 20 years. His first announcing gig was with the then St. Catharines Stompers. Since then he's worked in radio and TV in Toronto, and currently is the announcer for the Niagara IceDogs and Niagara River Lions.
Rod also covers the Buffalo Bills for FOX Sports and the Buffalo Sabres for NBC Sports.