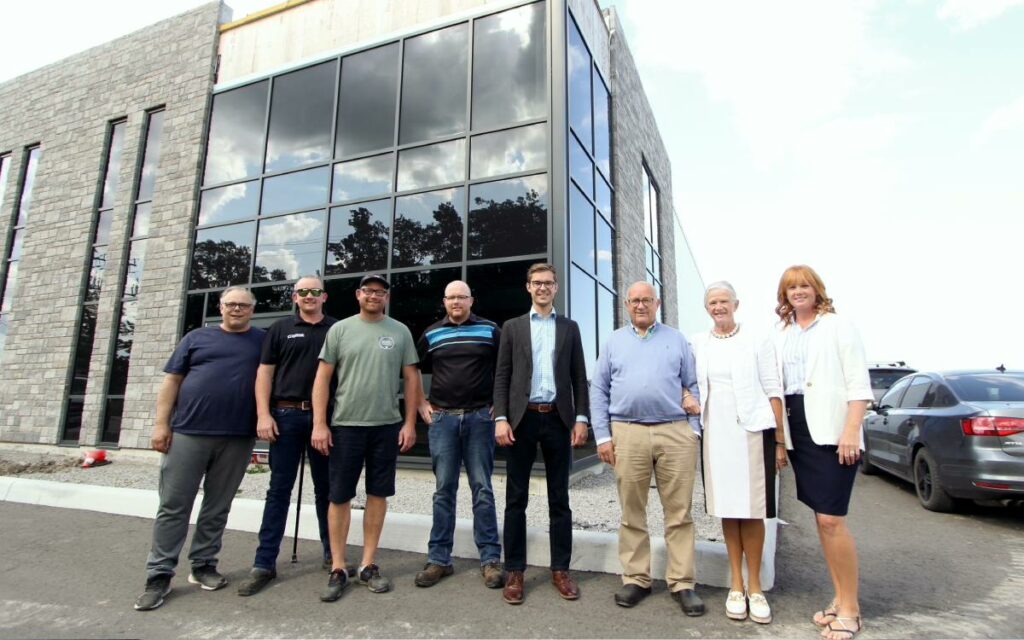 Pictured left to right: Bryan Bebas, production control manager at Highland Ridge; Edwin de Jonge, Nick de Jonge, and Fred de Jonge, leadership team at Highland Packers; Sam Oosterhoff, MPP for Niagara West; and Marinus and Janneke de Jonge and Janet DeVries, leadership team at Highland Packers. Photo credit: Sam Oosterhoff
Highland Packers, a meat processor headquartered in Stoney Creek, is receiving a significant provincial grant to support operations at its new Highland Ridge location in the West Lincoln community of Smithville. 
The grant, which is worth up to $1.7 million, is part of the province's Strategic Agri-Food Processing Fund. 
The Smithville project includes construction of a 17,932 square foot facility and installation of meat processing equipment, including slicers, scales, metal detectors, smokehouse, grinders, and mixers.
Sam Oosterhoff currently serves as the Member of Provincial Parliament for the riding of Niagara West, where the new facility is located. 
"As a leading meat processor in Southern Ontario, Highland Ridge is a model of innovation and economic growth in our region," said Oosterhoff. "I congratulate the de Jonge family and the hardworking team at Highland Ridge as they expand their growing operation in Smithville." 
Highland Ridge is one of fifteen projects across Ontario that will be receiving support from the $25 million fund.  
"With help from the Strategic Agri-Food Processing Fund, this high-impact project will facilitate further growth in Ontario's food-processing industry, increasing processing capacity to benefit the entire supply chain", said Lisa Thompson, Ontario Minister of Agriculture, Food and Rural Affairs. 
"It's through investments such as this that our government is creating the conditions for our agri-food industry to flourish in the domestic and international markets." 
Marinus de Jonge, President of Highland Packers, the parent company of Highland Ridge, expressed great excitement. 
"As a division of Highland Packers in Stoney Creek, the new Highland Ridge facility in Smithville will provide our growing operation with the space needed to continue producing our naturally smoked and ready to eat meat products," she shared. "This project, funded in part by the Strategic Agri-Food Processing Fund, helps increase our production capacity and we are thankful for this opportunity." 
The Strategic Agri-Food Processing Fund was designed in accordance with the Grow Ontario Strategy, providing a key focus on strengthening provincial food supply chains and supporting local business. 
The agri-food sector in Ontario housed more than 750,000 jobs and generated $47.6 billion in provincial revenue in 2021. 
The food and beverage manufacturing sector in Ontario has a total of 4,675 businesses.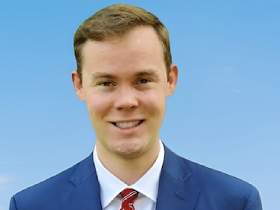 Nick Redekop completed his Honours Bachelor of Arts Degree in Labour Studies at Brock University. He has previously served in municipal and federal politics. In his free time, Nick enjoys following sports, taking part in outdoor activities, and reading biographies. Nick resides in Niagara Falls