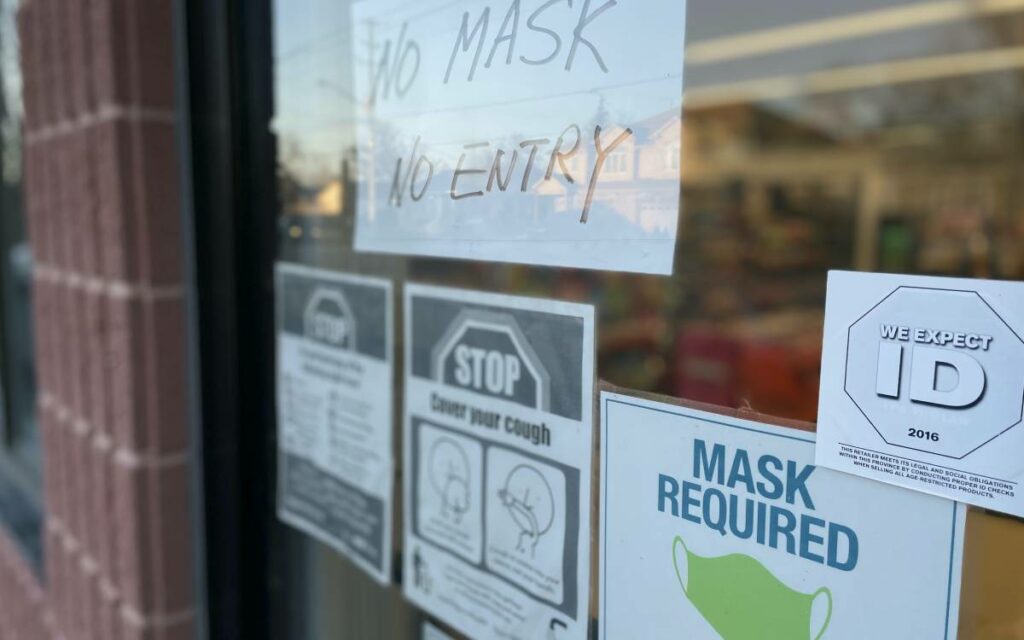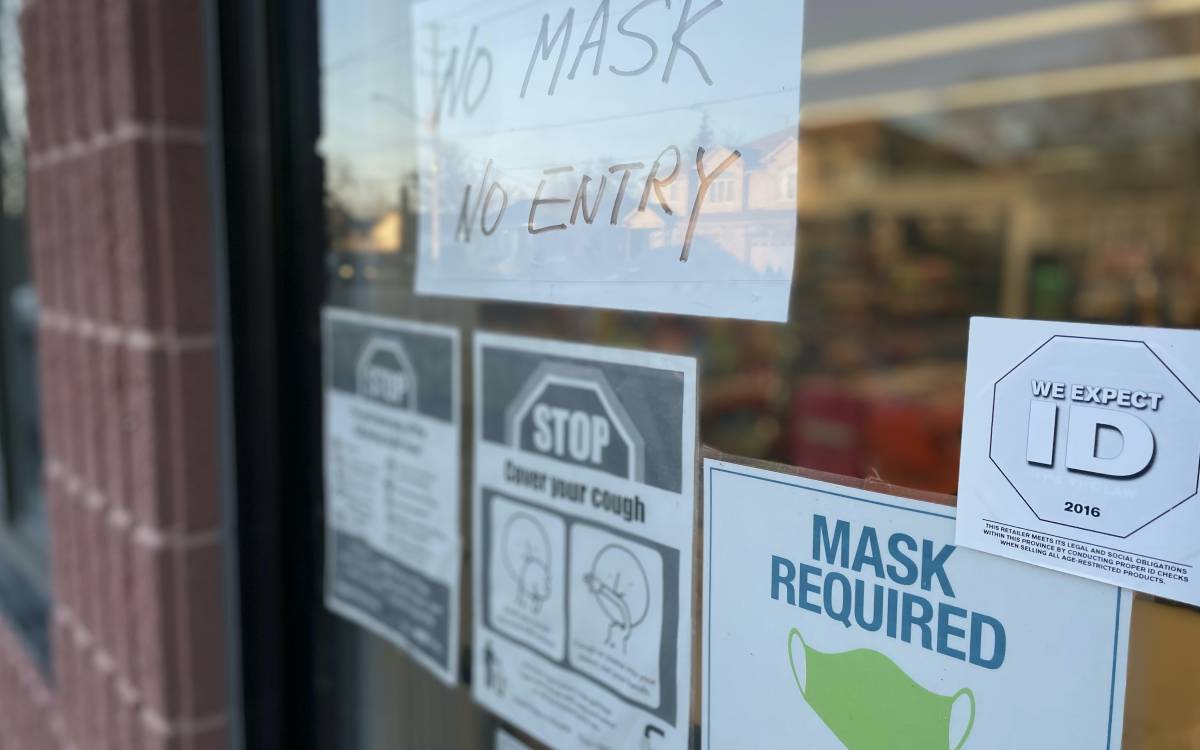 Niagara's acting medical officer of health told members of the media Monday he would "try to align" with provincial guidelines, but he wouldn't rule out "more aggressive actions" if deemed necessary. Photo credit: The Niagara Independent
Precisely one week to the day that the province lifted mandatory mask mandates in most settings across Ontario, Niagara's acting medical officer of health (MOH) Dr. Mustafa Hirji was already talking about bringing them back. 
At a virtual media briefing Monday, Hirji told viewers that the province "should start planning for the possible reintroduction of mask mandates" if in the near future Ontario sees "a lot of people getting hospitalized" or "potentially dying" from COVID-19. 
"Not saying they (the provincial government) need to go there yet, but I think they should start signalling that this is something that is on the table – that's something that might need to be done."
Hirji, who is no stranger to ignoring or overriding provincial guidelines, appeared to take issue with the province's desire to start "living with" COVID-19 and lamented the apparent lack of messaging from the top around masking. 
"It's a little frustrating that they've been basically radio-silent about COVID-19 over the last couple of weeks," said Hirji, stating that he hopes the Ontario government joins Niagara in strongly recommending that people continue to wear masks.
While Hirji said Niagara Region Public Health would "try to align" with the province moving forward, the acting MOH indicated he was not at all averse to once again implementing local measures should things "go sideways".
"I'm absolutely leaving the door open to that – masking and maybe proof of vaccination being the kinds of things that we would potentially look for."
When asked if he had a benchmark that would indicate if and when the local public health unit would act, if ever, Hirji did not provide details. 
"I don't think we have any hard numbers at this point in time," said Hirji.
"We'll keep watching what's happening with the hospital numbers, with the infection numbers. If they keep going up at the rate that they're going up I think we'll start to think more seriously about some of those more aggressive actions we might need to take."
In the seven-day period immediately following the lifting of mask mandates from March 22 to March 28, Niagara had an average of 62 new cases of infection per day, a slight dip from the previous 14-day average between March 8 and 21. 
Just shy of 90 per cent of the region's population over the age of 12 is fully vaccinated against COVID-19.