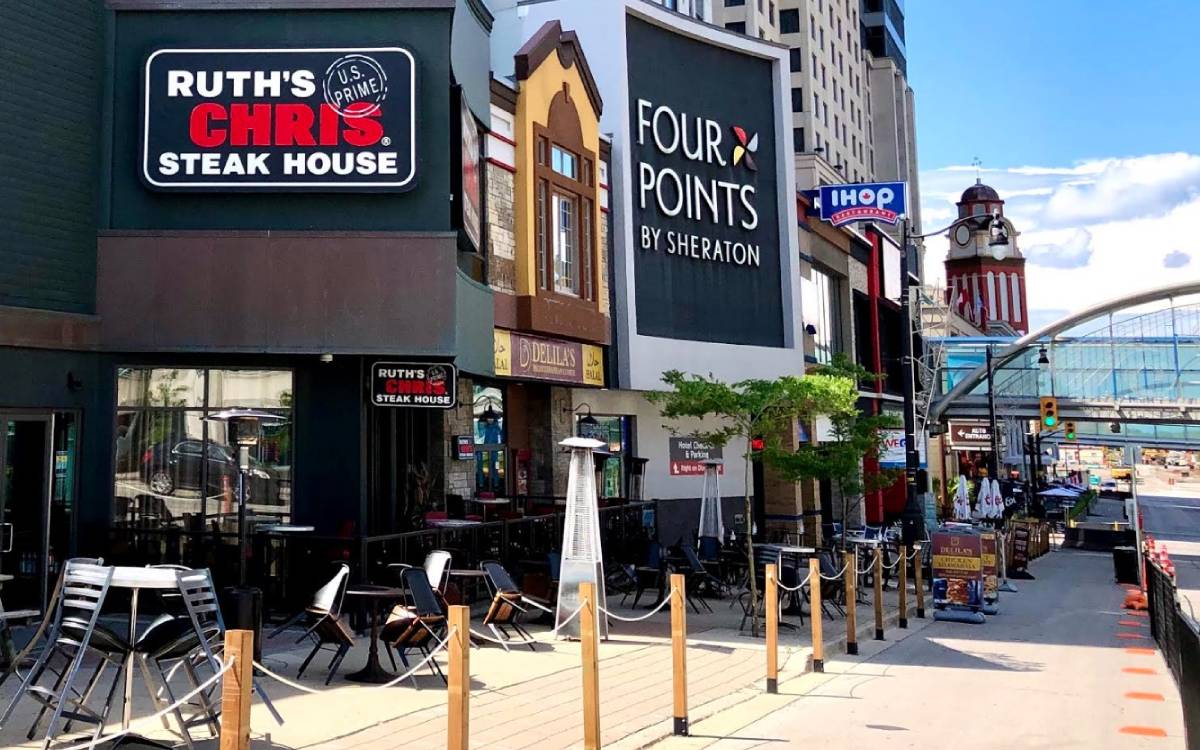 Niagara's acting medical officer of health says he will consider rescinding order that restricts patio dining to household members only if specific numbers improve this week. Photo credit: The Niagara Independent
When Ontario entered Step One reopening on Friday, Niagara residents were delighted at the opportunity to return to restaurant patios. However, while those in other regions, including Hamilton and Toronto, were allowed to dine on patios with any four people, Niagara patio tables remained restricted to those of the same household.
The additional measure, distinct to the Niagara region, was put in place by Niagara's top medical administrator Dr. Mustafa Hirji. And it's a restriction that has members of Niagara Regional Council up in arms.
The Section 22 Order was originally implemented in November 2020 and was meant to prevent indoor dining outbreaks. At the time of its original implementation, both Niagara Region Council and Niagara Falls City Council passed motions urging Hirji to rescind the order. With restaurants finally reopening again this past Friday, and the order still in place, Section 22 became a key target yet again.
St. Catharines Mayor Walter Sendzik took to social media and to CHCH Morning Live on Thursday to voice his opposition to the measure. Sendzik argued that Niagara's rules around patio dining should be in line with the rest of the province, especially since patrons are eating outdoors, which is considerably safer than indoor dining (the original target of the order).
Opposition to Hirji's wariness came to the fore at last week's COVID information session, where councillors had the opportunity to ask questions of the medical officer.
Hirji pointed to COVID data to support his concerns about Niagara. He noted that Niagara cases have plateaued, while the rest of the province has decreased. He said that the reason for the stagnation remains "a little bit of a mystery" and, as a result, he feels that the extra restaurant restrictions are necessary.
But Grimsby Councillor Wayne Fertich voiced his concern about the economic impact of the rule, saying, "We're pushing [small businesses] over the cliff. [They] are really stringent. They follow the rules right to the tee."
Hirji agreed that the situation is unfortunate but contended that this is the reality of the restaurant industry at this time. Since restaurants are places where people sit close to each other eating and drinking, they are involved in the "kind of activity that allows infection to spread."
He continued, "restrictions are hurting [restaurants], but benefitting the rest of us" and suggested that more supports should be available to mitigate the economic impacts on small businesses.
Hirji also said that the province has made it clear since the beginning of the pandemic that it is his role as a regional health official to augment what the province has in place based on the regional situation.
St. Catharines Councillor Tim Rigby then voiced concern about the confusion created by Niagara's rules and for the restaurant workers who must inform patrons. Niagara Falls Councillor Bob Gale was also concerned that the rules could create hostility in restaurants due to the discrepancy between Ontario-wide rules and the stricter Niagara rules.
Reiterating his earlier points, Mayor Sendzik said that he is not convinced that having four people from different households at restaurant tables is going to cause cases to "spiral out of control."
Fort Erie Mayor Wayne Redekop echoed Sendzik's reasoning, saying that other regions allow dining with any household, thus rescinding Section 22 won't lead to a significant increase in cases.
"We don't want to be continually fighting over issues that maybe do not need to be fought," said Redekop.
But Hirji stood firm throughout the meeting and gave council two data points to watch throughout the week in Niagara's epidemiological summary. He said that he wants to see new cases drop to around 15 per 100,000 people (they were at 30 at the time of the meeting) and wants the virus reproduction rate to be well below 1.0 (it was at 0.99 at the time of the meeting), which will indicate that the region is improving.
"Then I would feel comfortable lifting that order and really allowing all of our businesses to be able to operate with full flexibility," concluded Hirji.
Those numbers could be reached as early as this week. As of Monday, they sit at 21 and 0.79 respectively.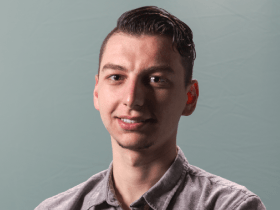 Based in Hamilton, he reaches hundreds of thousands of people monthly on Facebook, Instagram, TikTok, and Twitter. He has been published in The Hamilton Spectator, Stoney Creek News, and Bay Observer. He has also been a segment host with Cable 14 Hamilton. In 2017, he received the Chancellor Full Tuition Scholarship from the University of Ottawa (BA, 2022). He has also received the Governor General's Academic Medal. He formerly worked in a non-partisan role on Parliament Hill in Ottawa.