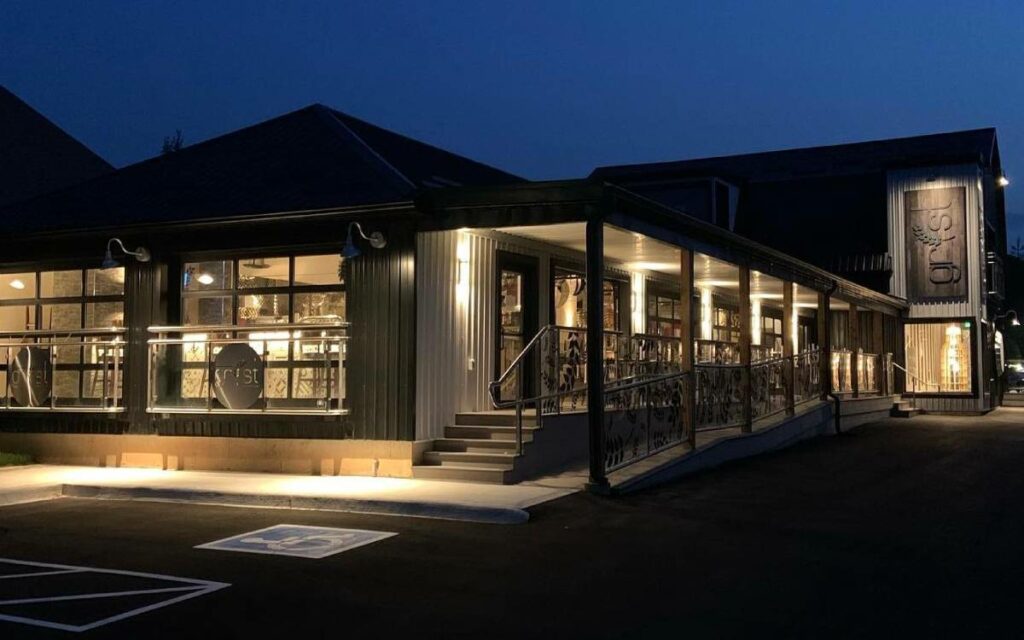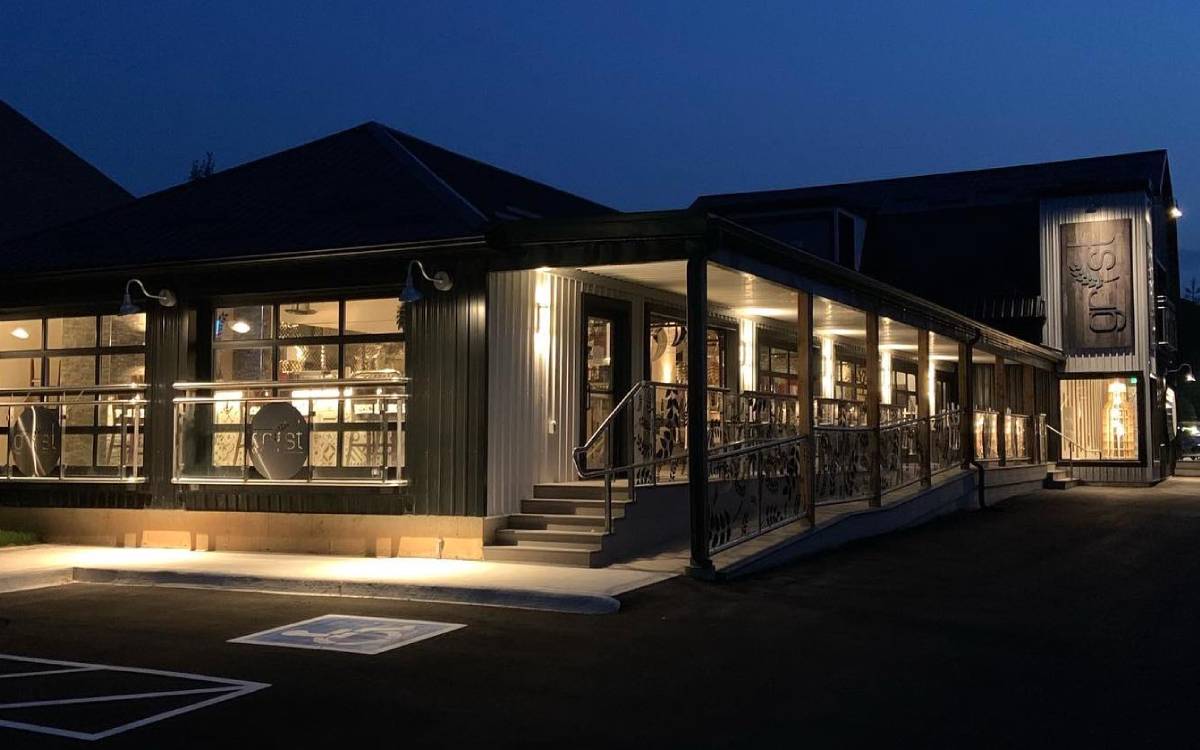 The Grist Craft Kitchen and Brewery, located on Four Mile Creek Road in St. David's. 
It's hard to know where to begin when you step through the doors of the newly opened Grist Craft Kitchen and Brewery.
A historic barn originally owned by the Fedorkow Family as a farm packing shed in St. David's, Ontario has been refurbished into an architectural gem that is fitting for the culinary delights that await guests.
I am only steps inside when my eyes immediately turned to a massive bright red pizza oven where owner Rob Begin was busily creating his delectable masterpieces. Locals will be familiar with Begin, who along with his wife Danielle, used to own Garciolli's Pizza on Mary Street in Niagara-on-the Lake.
"I saw this pizza oven in Chicago and right then decided to build our restaurant around it. It's the only pizza oven coated with tempered glass," says Begin.
He had spent 28 years working with local breweries and wineries but finally decided it was time for he and his wife to create their own full-fledged restaurant and brewery. After more than three years of labour, it opened this summer.
"My wife and I love interior design, so we did this ourselves including designing the chandeliers, light fixtures and even splitting and cutting the barrels," says Begin.
Their goal was to repurpose as much as possible to retain the history of the structure. Even the bathrooms stalls are made from the barn doors.
The pairing of old with new makes the interior a treasure trove to explore. As Begin explains, it was clearly intentional to make sure that wherever you sat, your eyes would discover something new and interesting.
"Food and service are important, but people want something unique," he explains.
The stunning interior is guaranteed to win over customers, but the food and drink are still the stars of the show.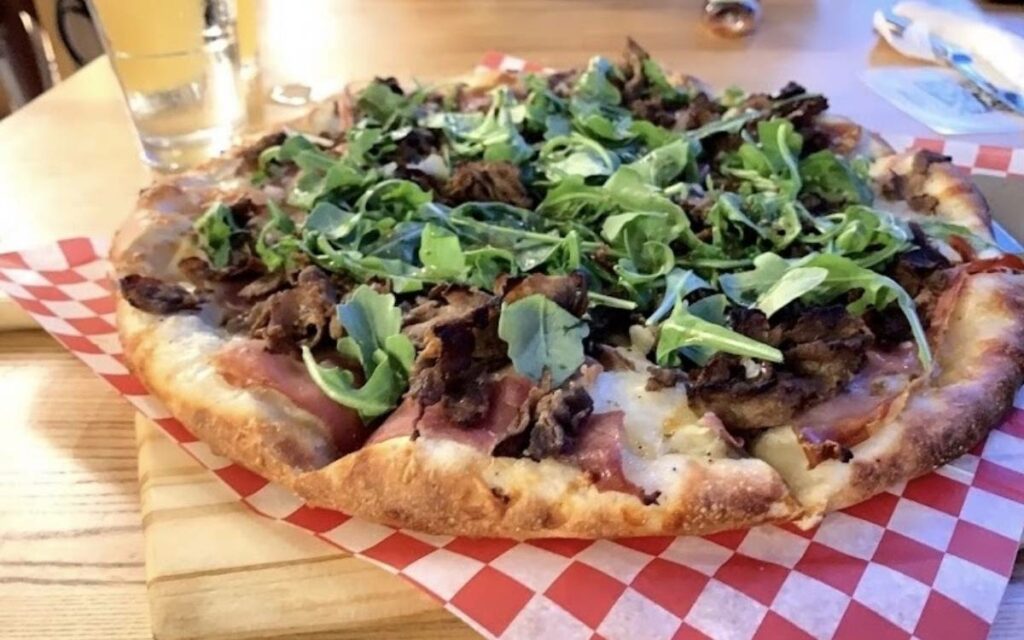 If you get a table near the front like we did then you can see Rob and his team at work. Craning my neck to see around the flurry of activity, I spotted my Buffalo Soldier speciality pizza coming out of the wood-burning stove.
Buffalo dip, chicken, mozzarella topped with banana pepper, blue cheese crumble and some green onions and a drizzle of ranch. It tastes even better than it sounds, and I definitely grabbed a take-home box as I wasn't leaving a crumb of this behind.
There were a host of other specialty pizzas, although next time I will be ordering the Whitehouse Pizza, made with prosciutto, mushrooms, asiago, garlic olive oil and fresh arugula topped with freshly shaved parm and a balsamic glaze.
"Forty per cent of our business is around the Whitehouse Pizza," he says. 
While taste is key, presentation is another matter. I did a quick double-take when I saw the Big A** supersized pretzel pass by me. The food, like the names, are playful and fun.
"We decided to present it on a banana stand to make it unique," says Begin.
We can't forget about the Tachos. I saw a young girl's eyes bulge when the massive pot heaped high with nachos – and tater tots – placed in front of her.  
For the adults, there are many home-brewed options to wash down your meal or just enjoy at the bar.  I chose the 1836 red cream ale to pair with my pizza, but the list includes Burning Down the House (IPA), Where to Begin and Secord Stout.
The Grist is truly a feast for the eyes and the palate but for Begin and his family it is also a great source of pride that their dream has been accomplished.
"We did it," he says.
To check out all that the Grist has to offer, go to their website here.