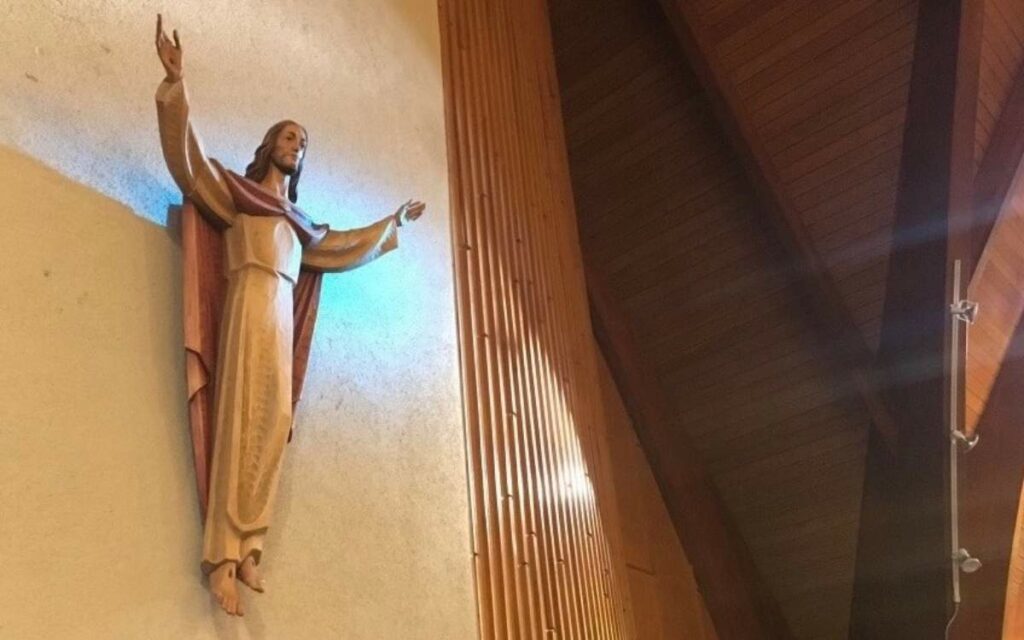 The Parochial Vicar at Niagara Falls' Our Lady of the Scapular Church shares his thoughts on the holiest time of the year for Christians and provides some practical ways in which the faithful can participate and find peace this weekend. Photo credit: Facebook/Our Lady of the Scapular Church
As Holy Week culminates this weekend with the observances of Good Friday and Easter Sunday, churches across Niagara are preparing for what will be the first normal holiday in four years. Father (Fr.) Daniel Corso serves as the Parochial Vicar at Our Lady of the Scapular Church in Niagara Falls. 
"This is the first Holy Week we've had with no restrictions in quite a while," Fr. Corso shared in a recent interview with The Niagara Independent. "Palm Sunday was a packed house… it was something that was great to see."
For Fr. Corso, this is also a special year, as it is his first Holy Week as a priest. "I've been learning the ropes, benefitting from the experience of those who have been doing this for a long time," he said. "There is no doubt it is a busy time. This is probably our busiest week of the year… but it is also the most beautiful."
Fr. Corso explained that the enthusiasm of worshippers taking part in Holy Week services has been particularly remarkable. "On Palm Sunday, people were showing up super early, the energy was incredible. It was almost like there was extra excitement brought about by unfamiliarity, in light of the fact we haven't been able to fully take part in our traditions these past few years." 
"We're seeing kids who are eight, nine, 10 years old experiencing things for the first time as may be typical for many at age five. And so many of our elderly… they have been able to once again enjoy what they have always known."
As individuals, as well as society at large, contend with great discouragement and suffering, Fr. Corso believes that the message of Easter is as relevant to daily life today as it has been throughout the millennia. 
"Our Lord suffered not only physical pain, but also the pain of betrayal and abandonment. God has not stayed distant from our suffering, but has endured the worst of it, and fully understands it", he shared.
"Every time we take part in Mass, we remember these truths, but particularly this week… (that) God came, lived among us, took on our humanity, and took on the worst of our suffering. I think of Philippians 2, where it says that 'Jesus emptied himself, took on the form of a servant, and was obedient… even to the point of death on a cross'. But death is not the end. After the suffering of our Lord on Good Friday, and the sorrow of Holy Saturday, we can rejoice in the Resurrection of Easter Sunday. You truly cannot fully appreciate Good Friday and Easter Sunday apart from one another. They go hand in hand."
Fr. Corso also shared some practical ways that Christians can commemorate these annual sacred days.
"There are beautiful celebrations of the stations of the cross, available on Google, YouTube, etc. It can be a truly meaningful experience to view and pray along with these. You can also meditate on the seven things Jesus said while on the cross," he said. 
"In addition to these, it can be spiritually beneficial to simplify our lives during this time. Maybe that looks like eating less, or more simple meals (if you are healthy and able to). Perhaps opting for silence while driving, rather than listening to the radio… little things we can sacrifice that might help us to clear our minds of noise and distractions, as we consider, day by day, the suffering, death and resurrection of our Lord." 
Our Lady of the Scapular Church will hold its Passion Service and Stations of the Cross on Good Friday at 3:00 and 7:00pm, respectively. It will also hold three masses on Easter Sunday at 8:00, 9:30, and 11:00am. 
All are welcome.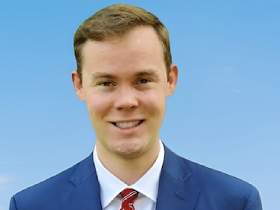 Nick Redekop completed his Honours Bachelor of Arts Degree in Labour Studies at Brock University. He has previously served in municipal and federal politics. In his free time, Nick enjoys following sports, taking part in outdoor activities, and reading biographies. Nick resides in Niagara Falls