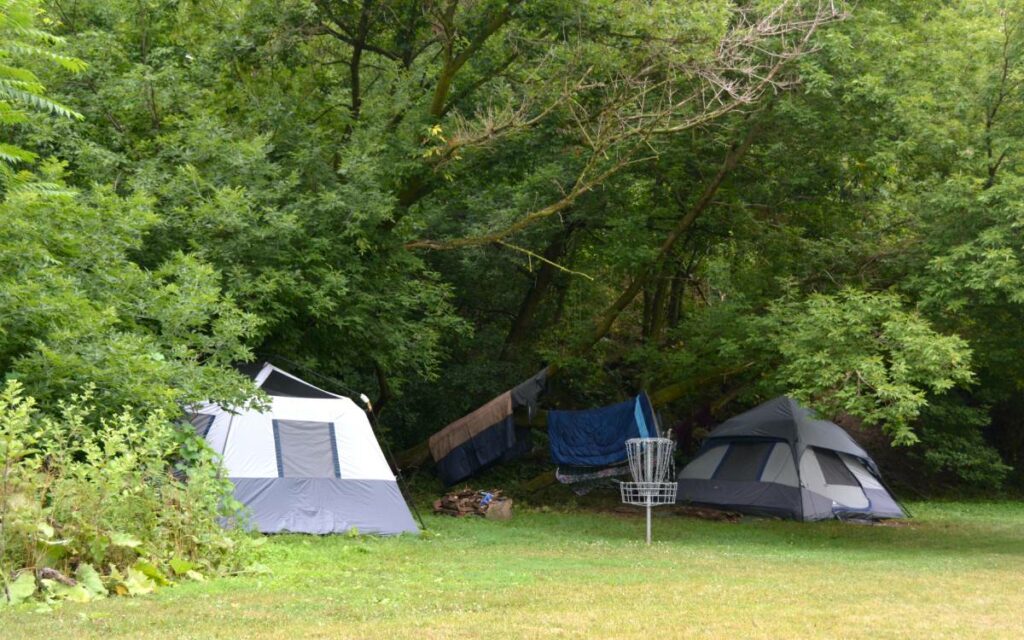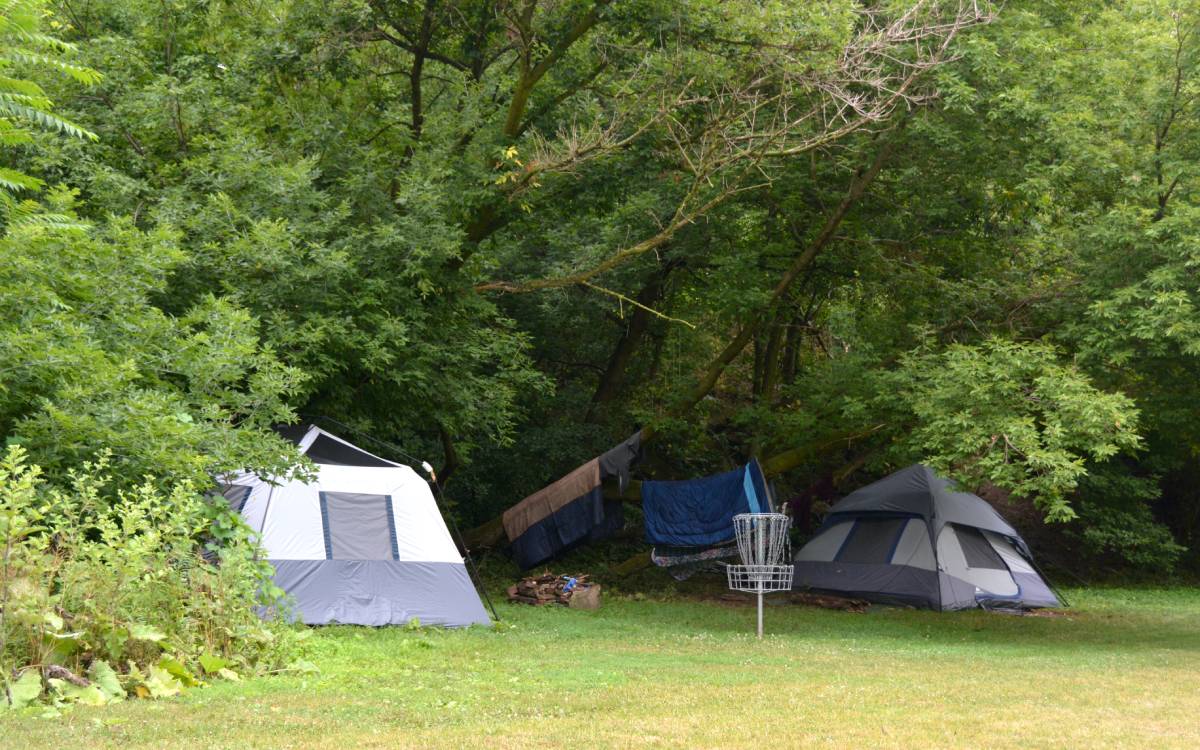 A homeless encampment in Centennial Gardens off Gale Crescent in St. Catharines. Photo credit: Julia McLaren 
Homelessness is an urgent problem in Niagara. 
A study conducted by the Region in March provided a snapshot of the dire situation. The third annual Niagara Counts homelessness Point-in-Time (PiT) determined there are at least 665 people (including 121 children under age 15) who are homeless across Niagara, living in shelters, makeshift campgrounds, on the streets, and couch-surfing with friends. The 2021 figure represents a 6.4 per increase from 2018, and a staggering 43 per cent increase from 2016. 
High rent costs and low income are the biggest challenges that many of the homeless face. 
More than 60 per cent of those in the PiT count self-identified as having a mental health issue, and over 40 per cent admitted to having a chronic substance use problem. Those with Indigenous identity and/or ancestry are disproportionately overrepresented in Niagara's homeless population, at over 22 per cent, given that they total under three per cent of the region's census numbers. 
Cathy Cousins, the director of homelessness services and community engagement for the Region, views homelessness as a complex problem with no easy solutions. She oversees Niagara's 10-Year Housing and Homelessness Action Plan (HHAP), a co-ordinated strategy for addressing the issues of affordable housing and homelessness. Cousins attends a meeting every Monday in St. Catharines, which includes social service agencies funded by the Region like Start Me Up Niagara (SMUN) and Niagara Assertive Street Outreach (NASO), as well as local police, fire, and emergency medical services. 
"We've created what we call the 'home shelter rule,' which encourages individuals to settle into one shelter, and create a longer duration opportunity to build a trusting relationship with shelter workers, in order to set goals and ultimately achieve housing," said Cousins. "We also have created a homelessness database system that is accessed by all of our providers that are funded by the Region, which documents each client's journey, and what services they've been offered."
Looking after the needs of the most vulnerable members of society is a noble cause, but a story less frequently told involves citizens who are negatively impacted when the homeless fail to adhere to basic rules of respectful community living.
Retiree Julia McLaren lives in a condominium complex at 7 Gale Crescent in St. Catharines, facing the Jack Gatecliff Arena, and down the street from Centennial Gardens Park. She described a litany of complaints involving homeless people in the vicinity of her building, which is close to Start Me Up Niagara at 17 Gale Crescent, where many homeless people congregate. SMUN's mission is to offer support and encouragement to those who are marginalized because of mental illness, disabilities, substance abuse, poverty, and homelessness, and to work to integrate them into the community.
"It's brutal," said McLaren. "We've only lived here for three and a half years, and the situation has just become so overwhelmingly oppressive. We used to love to walk in the park, but now homeless people are hanging out and camping there. It's been something of an impromptu settlement, along with a lot of trash and drug paraphernalia strewn about." McLaren has witnessed homeless people trespassing in the condominium building at all hours, urinating and defecating in the lobby, vandalizing property, scribbling graffiti, and having sex in public view. The condo owners are now spending $20,000 a year on private security and have installed a closed-circuit television system to monitor the entrances.
"Our building [7 Gale Crescent] is responsible annually for almost half a million dollars in property tax revenue for the city," said McLaren. "I'm not trying to minimize the wonderful work that Sue Venditti [recently-retired head of SMUN] has done. But it is not fair that the people in our building have been so compromised. Our own mental health has suffered. It's just not fair."
Joan Bruce is another retiree, who has lived at 7 Gale for the past five years. "I'm nervous to invite friends over, because there's always some incident happening right on our doorstep," she said. "It's so disrespectful of us and our property. I will not go for a walk…too much harassment." She has considered moving, but worries that the local problems have eroded the real estate value of her condo.
Media relations officer Constable Jesse Vujasic of the Niagara Regional Police Service confirmed that they received over 30 calls to Start Me Up Niagara and the condominiums at 7 Gale Crescent since May 1. Vujasic noted that dedicated foot patrols of community liaison officers were in the area on a regular basis, along with uniformed officers making routine patrols.
Laura Dumas has been at the helm of SMUN since last November and brings over thirty years of not-for-profit and community support experience to her role. The scope of the job is daunting, as SMUN's website indicates that its resource centres in Niagara have hosted 33,000 drop-in visits and served 14,000 hot lunches in the past year. She noted that 7 Gale Crescent complainants "haven't reached out to me, but I would gladly work with them to see if we could brainstorm some solution." 
She is pragmatic about the optics of homeless people in a community. "I understand people don't want to see it. I'm just putting things into perspective…and I'm absolutely not excusing bad behavior. There's not a quick fix solution. But all the agencies have rules. Every action has a consequence." Dumas explained that some homeless people have trouble living in shelters, telling her that "I cannot be around other people and live harmoniously."
St. Catharines councillor Lori Littleton, who represents Merritton Ward in which Gale Crescent is situated, said that the city is actively working to mitigate the circumstances of homelessness and addiction, and has funded an outreach pilot project. "I think working collaboratively with the local social agencies and levels of government will make a difference," she said, adding that any citizen who feels intimidated by a homeless person can call 211 to prompt the dispatch of a street outreach team worker to address the issue. In the case of a safety emergency, it's best to call 911.
Walter Sendzik, mayor of St. Catharines, agrees with Littleton, saying that homelessness is a multi-level government responsibility, and asserts that St. Catharines is ramping up its efforts, spending $350,000 to fund trained outreach teams. He said that every day, city workers are cleaning up garbage from homeless encampments. In fact, Community Gardens Park off Gale Crescent saw truckloads of debris removed just last week. "The reality is that we can't arrest our way out of this," said Sendzik emphatically. "We don't have enough care and recovery centres. It's a societal issue on which all levels of government need to focus."
Residents in the community understand and are sympathetic to the homelessness situation, said Sendzik, "but I understand it's uncomfortable, and it's disrupting people's lives in many different ways."
Sendzik is a strong advocate of Built for Zero Canada (BFZ-C), a national effort helping communities end chronic homelessness, with an emphasis on a structured, data-driven approach. 
"We had 15 agencies that were interfacing with homeless people, but they weren't talking to each other," he said. "Under Built for Zero, a digital footprint is established for each homeless person. It's a whole-system approach, with the individual as the focal point rather than the services, and it's been successful in communities across North America."
The biggest part of the whole equation is mental health and addiction recovery, said Sendzik. 
"The provincial government needs to figure out that we need to create a holistic system of addictions recovery, that's more than just month-long programs. I'm advocating for the creation of year-long addiction recovery centres. It's going to cost a lot of money, but we'll end up seeing a great reduction in things like we're seeing in Centennial Park."
 "These are big pieces of infrastructure that have to be created…a band-aid approach is just not a long-term solution," stressed Sendzik.
For its part, the Ford government has invested considerable time and resources to date dealing with the gaps in mental health and addiction care in Ontario. Early in 2020, the province launched Roadmap to Wellness: A Plan to Build Ontario's Mental Health and Addictions System. The comprehensive plan is designed to ensure all Ontarians have access to high-quality, easily accessible mental health and addictions support throughout their lifetime, where and when they need it. Nearly $4 billion will be invested in the project by decade's end.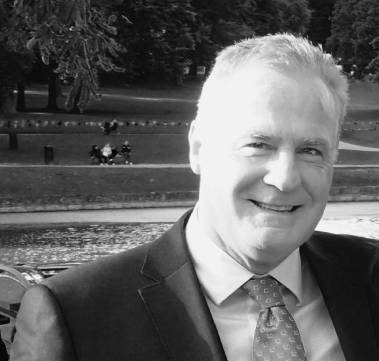 Don Rickers' career in education spanned over three decades, and included stints as a teacher, student recruiter, coach, boarding school housemaster, enrollment management director, and headmaster. He has travelled extensively and visited hundreds of schools around the globe, and served for almost ten years on the governing committee of the Association of Boarding Schools based in Washington, DC. Now a member of the Canadian Association of Journalists, his freelance articles have been featured in newspapers, blogs, and educational journals. A former national team lacrosse player, he holds a masters degree from Brock University, and is a member of the board of directors of the South Niagara Rowing Club. He resides in Fonthill.