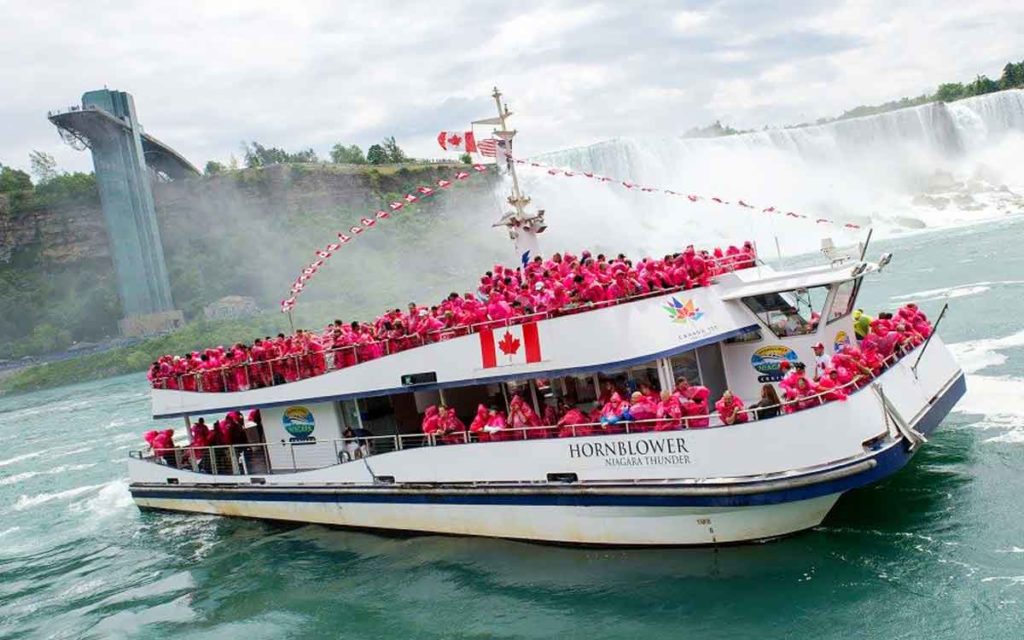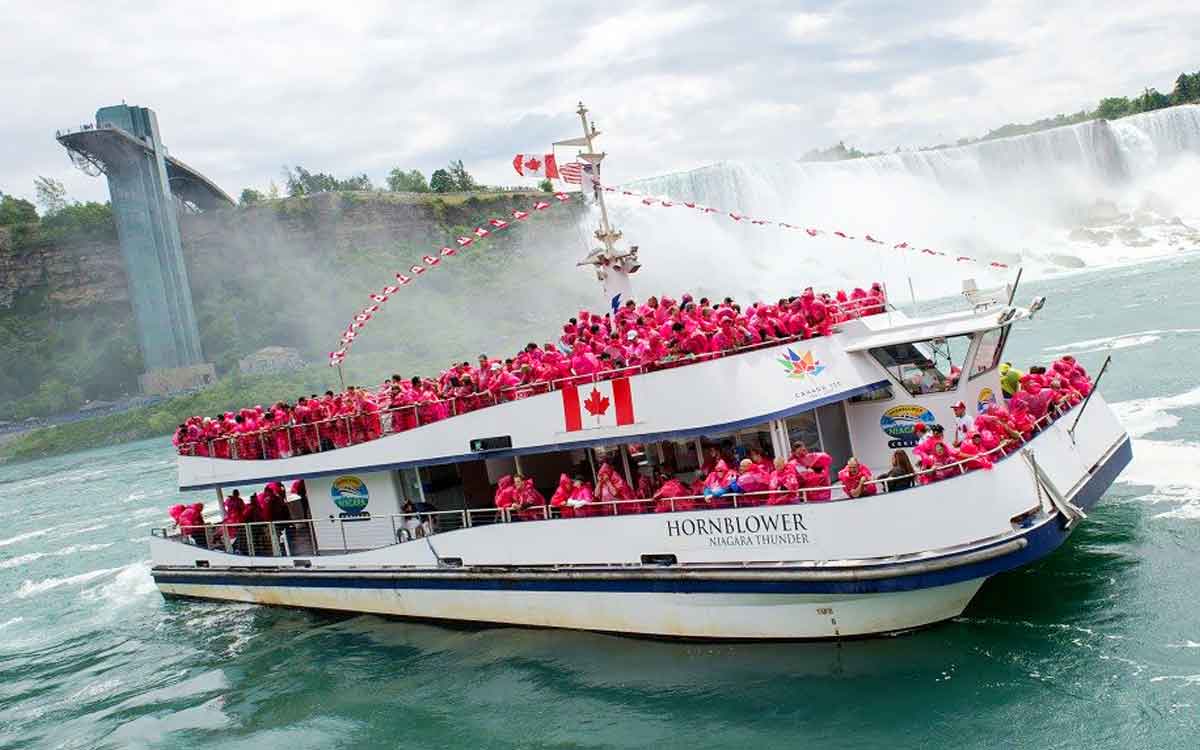 A Hornblower Niagara Cruises vessels takes tourists close to the Falls. Supplied photo.
What a difference a year can make.
This time last year Mory DiMaurizio and his team at Hornblower Niagara Cruises were wondering if they would ever get their iconic boats launched to take eager tourists on the famous voyage that gets visitors up close and personal with the world famous Niagara Falls. Eventually the boats were launched – 45 days later than scheduled.
Normally the target date for opening is April 1 but this year, given the milder weather and virtually no ice in the lower great lakes and Niagara River, DiMaurizio is hoping to be ready to roll on March 28. "We believe it's the earliest anyone has ever operated in the gorge," explained DiMaurizio, vice-president and general manager.
The early launch benefits everyone in the tourist sector. It's the unofficial kick-off to tourism season when the boats are slowly travelling up and down the Niagara River with tourists draped in the famous rain covers. "I think it helps the tourist sector in general. It's not just about us. Tourists come to Niagara for many things and we happen to be one of them."
DiMaurizio said tourists are already in town enjoying the attractions. He said some are disappointed when they see the boats aren't in the water. "We do get asked why they aren't operating but unfortunately it's not as simple as just pushing them into the water."
Despite the late start to the 2019 season, DiMaurizio said the end results were very good. "We ended up having a great season with 2.2 million passengers." He said the team did have their "what if" moments wondering what those numbers could have been if the weather was better and the boats launched for April 1. "July and August were busier than the previous year," said DiMaurizio. The other success from 2019 was the launch of the Funicular which is a 360 degree glass wrapped vehicle that takes customers down to the docks. The two 50-passenger cars operate along the Great Gorge wall.
With a successful 2019 season staff are now focused 2020. Of course the big question mark for any tourist operator this season will be the impact of the Coronavirus or COVID-19. "It's top of mind for any tourist operator and we take it very seriously," said DiMaurizio. He said Hornblower is closely monitoring the situation and will be analyzing inbound visitation but right now it's too soon to predict what, if any, impact there will be. "We'd be foolish to say there won't be any impact. In April we will have a better idea. We'll be ready."
When asked if he was surprised last year by an increase of tourists from a particular part of the world DiMaurizio said everything is analyzed so closely there aren't many surprises anymore. He did say however that a couple of emerging markets are South America and Mexico. "The biggest market is still the United States." The favorable exchange rate and the reputation for a clean, safe and hospitable nation continue to attract American tourists.
To look after more than two million customers a business needs a good staff focused on customer service. Hornblower Niagara's core staffing compliment is 55 employees but during the peak tourist season that number jumps to a little over 200 staff. But like many businesses in Niagara, DiMaurizio said Hornblower wrestles with a labour shortage. "We aren't a minimum wage employer," said DiMaurizio who added that their skilled labour positions and management positions are paid well with good benefits and yet it is still a challenge to find good quality people to fill vacant positions.
As Hornblower Niagara Cruises heads into their seventh season the planning and preparation is nearing completion and the world renowned tourist attraction is set to launch. Millions will board the vessels, feel the mist on their faces and hear the roar of the falls. "We have an amazing crew and we will be ready to provide the experience to make great memories."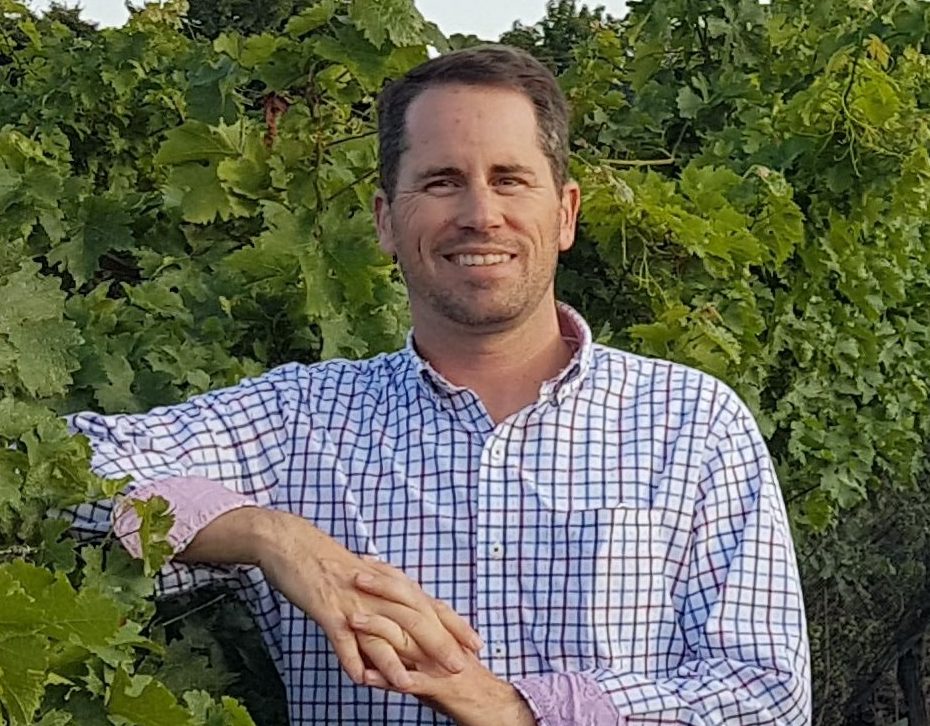 Kevin has spent over two decades as a public relations professional in a variety of sectors including professional sports, the arts, industry and healthcare.  After tiring of the daily commute to Toronto he returned to Niagara and launched The Niagara Independent, an online news source published twice weekly.
He is a graduate of Brock University, Niagara College and the Richard Ivey School of Business. He was named one of Niagara's 40 Under Forty in 2005.
Kevin is most proud of his twin daughters. He is also a triathlete and four-time Ironman finisher.