Pictured left to right: Rick Mauro, Board Chair, Hotel Dieu Shaver Foundation; Sister Louise Dillon, Director of Mission and Pastoral Services, Hotel Dieu Shaver; Jim Bradley, Chair, Niagara Region; Sam Oosterhoff, MPP Niagara West; Lynne Pay, Chief Executive Officer, Hotel Dieu Shaver; Tracy Geoffroy, Executive Director, Hotel Dieu Shaver Foundation; Betty-Lou Souter, Trustee, Hotel Dieu Shaver; Bob Lawler, Trustee, Hotel Dieu Shaver. Photo credit: Sam Oosterhoff
On Monday, the Ontario government announced that Hotel Dieu Shaver, the renowned rehabilitation center located in St. Catharines, will receive a new capital grant worth up to $2.5 million. The grant is a component of the government's plan to invest $50 billion over the next decade to support hospital projects across Ontario. This particular grant will be directed to Hotel Dieu Shaver's Rehabilitation Bed Expansion Project. 
Sam Oosterhoff, who currently serves as the Member of Provincial Parliament for Niagara West, was on tap for the announcement earlier this week.
"This key investment in Hotel Dieu Shaver demonstrates the commitment of our government to local health care and hospital infrastructure in Niagara," Oosterhoff said. "The Rehabilitation Bed Expansion Project supports our government's efforts to help deliver faster, more convenient access to care closer to home for patients and families across our region." 
St. Catharines Mayor Mat Siscoe was also in attendance. "As Niagara's only specialty rehabilitation hospital, the need for more rehabilitation beds at the Hotel Dieu Shaver was quite clear," he stated. 
"Today's investment will continue the long history of excellent care provided by Hotel Dieu Shaver, while meeting the growing demand for rehabilitation services in our city and region," he added. "On behalf of the City of St. Catharines, thank you to the province for coming through with this crucial funding."
Niagara Regional Chair Jim Bradley delivered remarks for the Region. "Hotel Dieu Shaver plays a crucial role in providing rehabilitation services and health care for thousands of Niagara residents each year," he said. 
"On behalf of Regional Council, I want to thank the province for their commitment to Hotel Dieu Shaver and their decision to provide crucial funding that is helping to ensure that Niagara will continue to grow better together." 
Several members of Hotel Dieu Shaver leadership were also in attendance and expressed great excitement about the announcement.
"We are very appreciative of this investment which clearly acknowledges the changing demographics and rehabilitation needs of the residents of Niagara," shared Hotel Dieu Shaver Board Chair Anne Atkinson. "Hotel Dieu Shaver is well positioned with the skill, expertise and interdisciplinary team to meet the rehabilitation needs of Niagara patients." 
"We just need more beds, and this commitment by the Ontario government allows us to take that positive step." 
Hotel Dieu Shaver Chief Executive Officer Lynne Pay emphasized the significance of the day. "Today's capital grant announcement recognizes the critical role of rehabilitation in our healthcare system," she said. "By investing in the expansion of Hotel Dieu Shaver, Niagara's only rehabilitation hospital, we are ensuring that the residents of Niagara receive the rehab care they need and deserve." 
Hotel Dieu Shaver, established in 1944, is the only rehabilitation hospital in Niagara.
Those interested in learning more about its history, the services it provides and Monday's announcement, are invited to visit its website.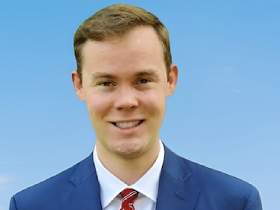 Nick Redekop completed his Honours Bachelor of Arts Degree in Labour Studies at Brock University. He has previously served in municipal and federal politics. In his free time, Nick enjoys following sports, taking part in outdoor activities, and reading biographies. Nick resides in Niagara Falls