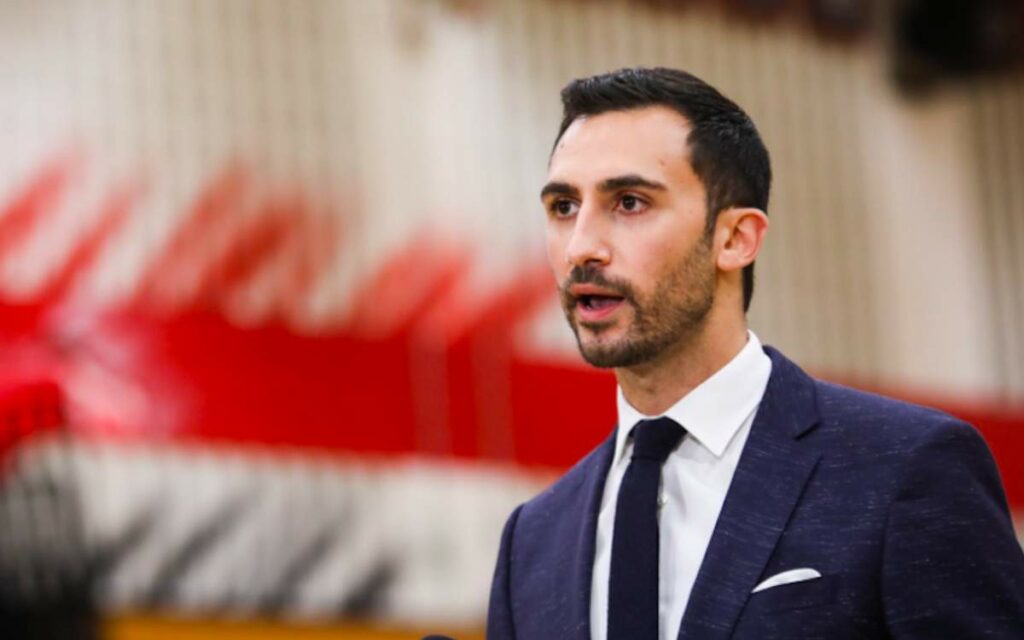 By expanding affordable childcare options for families, Minister Stephen Lecce (pictured) and his team are making it easier for parents to enter or remain in the workforce. Photo credit: Twitter/Stephen Leece
For Ontario families looking for childcare support so parents can stay in the workforce, 2023 could be a good year.
Ontario Education Minister Stephen Lecce is steadily rolling out the province's contributions to making the federal government's "Canada-Wide Early Learning and Child Care" program a reality.  
Launched by Ottawa last year to great fanfare, the program is a federal-provincial partnership whose goal is to offer day care for an average fee of $10 a day.
Ontario almost gave day-care supporters heart failure last year as it was the last province to sign onto the deal. But with negotiations out of the way – and with enhancements to the deal Ontario says it successfully held out for – it is wasting no time to get expansion underway.   
Just in time for Christmas, the Minister announced that the province was creating an additional 53,000 new, affordable, licensed childcare spaces by December 2026. This brings the provincial number of new spaces to 86,000 added since 2019. 
However, two challenges stand between the Ontario government's expansion plans and success of the program.  
First, will there be enough new spots to meet the anticipated demand? And if so, will there be adequate staff to run the new spaces? 
Ontario already has some 464,000 licensed spaces. And 92 per cent of all licensed sites have already enrolled in the new plan. But the province's Financial Accountability Office is predicting that anticipated demand could leave the province short some 220,000 spaces. Gord Cleveland, an associate professor emeritus at the University of Toronto with expertise in childcare, is predicting 300,000 more spaces will be needed. 
Minister Lecce is aware of the problem but is proceeding cautiously. He is streamlining the approval process for new spaces and launching a $213 million grant program for new and existing operators to offset the initial costs of creating new spaces. The money is being targeted at regions of the province who are currently facing the worst shortages. 
He is also wisely relying on Ontario's wide mix of childcare delivery approaches to give parents maximum choice and flexibility. For example, Ontario offers a range of options with licensed, unlicensed, for-profit, not-for-profit, centre and school-based and home-based care. He also recognizes that the system must expand beyond its traditional offerings to meet the needs of employees who work on weekends or shifts. 
This flexible approach has prompted a barrage of criticism from many childcare advocates, opposed to any private-sector involvement. And the federal government's new legislation launching the program does put a priority on public and not-for-profit care. 
Most of Ontario's childcare operators are not-for-profit but Ottawa's deal with the province allows it to include private sector operators who meet the rules of the program. This should partially help ease anticipated shortages. 
Given the potential shortfall between supply and demand, and the need to provide flexibility for families, it would seem short-sighted for the Minister not to take full advantage of his existing broad-based sector or wise to ignore families' different needs. 
The other significant challenge will be attracting and retaining talent, particularly when it seems like every other sector in the economy is crying out for staff. Again, the Minister is responding in a step-by-step approach. 
He has expanded educational programs to attract new entrants into childcare careers and he is also proposing an increased wage "floor" of $18 an hour that will increase by $1 dollar per hour each year of the agreement with Ottawa. However, advocates are calling for a salary increase to at least $25 an hour to attract more staff to meet the need.  
The Minister has responded to the criticism by establishing a "workplace stabilization advisory group" to help the province ensure that it has the right compensation model to attract and retain critical workers. 
Hopefully his approach will prove up to the challenges of expanding Ontario's childcare system. And the savings for families will be significant. Ontario estimated that by the end of last year alone, families could have seen average savings of $6,000 to $10,000 per child.  
Not to mention the economic gain for parents, particularly women, who can now enter the workforce with childcare support. Ontario needs every worker it can get.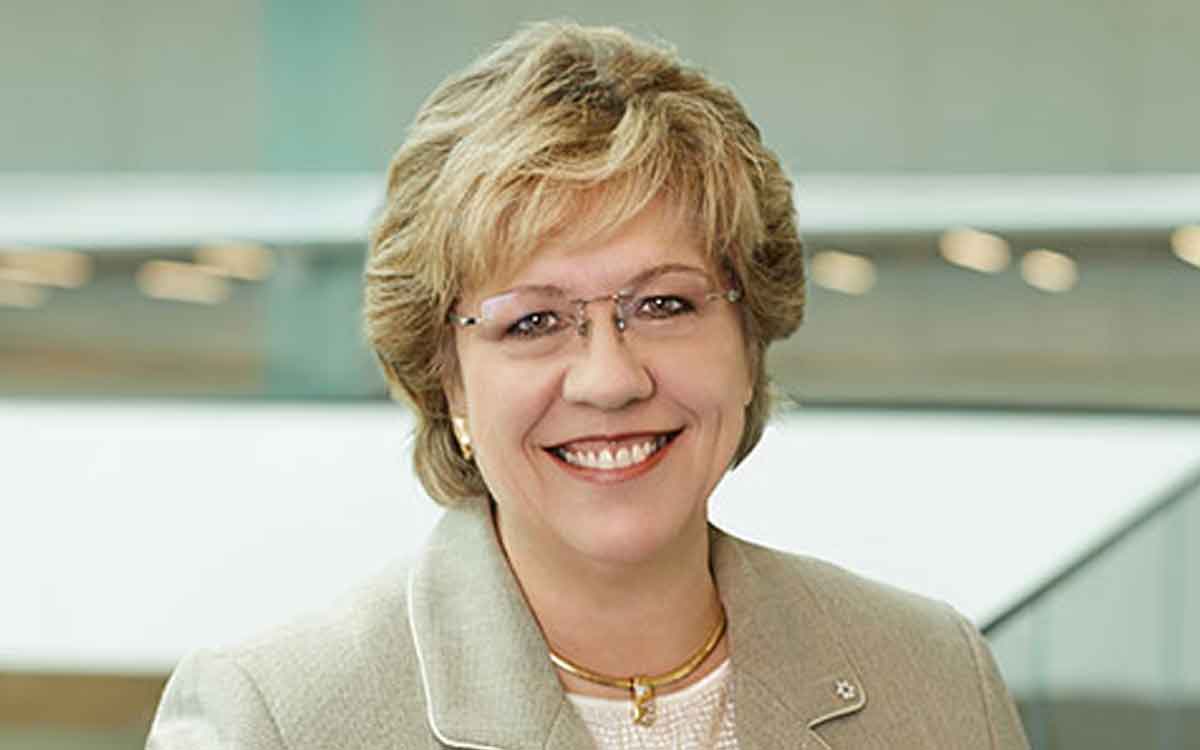 Janet Ecker is a former Ontario Finance Minister, Minister of Education, Minister of Community and Social Services and Government House Leader in the governments of Premier Mike Harris and Premier Ernie Eves. After her political career, she served as the founding CEO of the Toronto Financial Services Alliance, a public-private partnership dedicated to building Toronto region into an international financial centre. She currently sits on a number of corporate and non-profit boards, agencies and advisory committees.
Ms. Ecker received the Order of Canada for her public service contributions and was recognized as one of the "Most Influential People in the World's Financial Centres" by Financial Centres International.  She also received a "Canada's Most Powerful Women: Top 100 Award" from the Women's Executive Network and the Richard Ivey School of Business, among other awards. She is also one of the founders of Equal Voice, a national, multi-partisan organization working to elect more women.