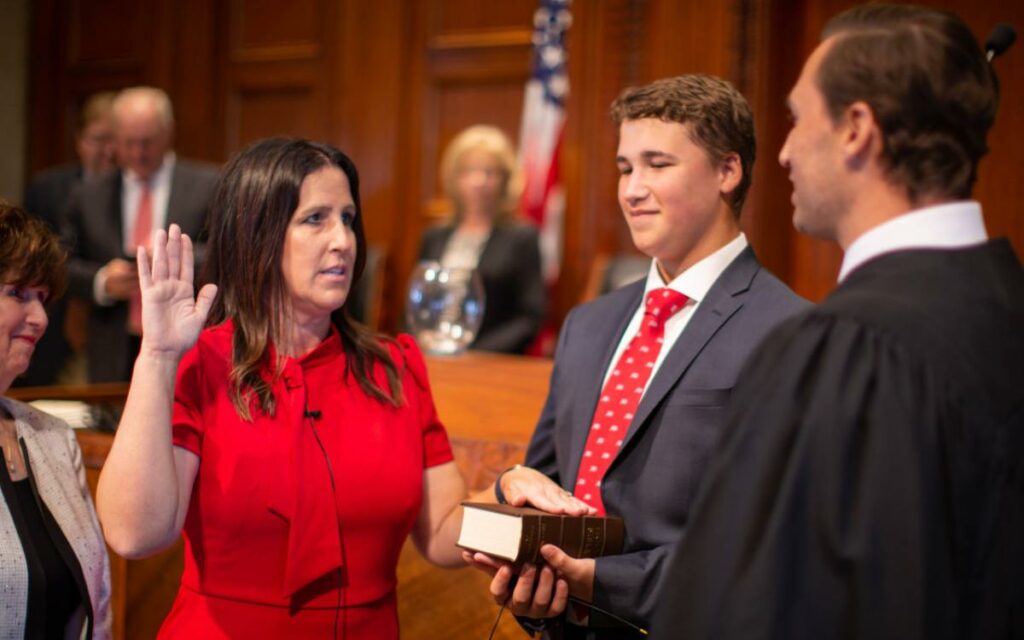 Many have wanted to regulate pornography, but determining a legal method seemed elusive. Being a sex addiction therapist gave Schlegel (pictured, left) added insight into the problem and a chance to have thought about ways to address its relentless march into the minds of young men. Photo credit: Facebook/Louisiana House of Representatives
Laurie Schlegel, a rookie member of the Louisiana House of Representatives, changed the law this spring and, in turn, changed lives. Outsmarting the porn industry in the internet age required a strong will and shrewd thinking. Many had concluded that the leaky ship of pornography on the web had become a fact of life. What could prevent underage boys from consummating their insatiable hunger for naked women? Ms. Schlegel recognized the destructive force of pornography on young men and came up with a solution that has both parties on board and is moving quickly into other jurisdictions.
"Pornography is creating a public health crisis and having a corroding influence on minors," declares the bill. When Schlegel introduced it in the Louisiana House, it passed 96-1, moved to the Senate, and gained unanimous approval, 34-0. The Democratic Governor, John Bel Edwards, happily signed it into law. The issue may be the most bipartisan one in the nation. Since making it through the Louisiana legislature, similar bills have passed in Arkansas, Montana, Mississippi, Virginia, Texas, and Utah. The bills passed with support from both sides of the aisle – finally, a cultural issue that seems to enjoy bipartisan consent. 
As Politico's Marc Norvicoff reports, Pornhub, the most popular porn website, attracts more customers than the most popular streaming sites, "Pornhub, the YouTube of pornography, gets more global users than Amazon or Netflix. In 2019, the last year Pornhub released its data, the site was visited 42 billion times, or 115 million times each day." The disastrous effects of pornography on our young men follow them into subsequent relationships, create unsustainable sexual expectations, pervert their view of women, and destroy their concept of love. 
How did Rep. Schlegel devise a solution? Many have wanted to regulate pornography, but determining a legal method seemed elusive. Being a sex addiction therapist gave Schlegel added insight into the problem and a chance to have thought about ways to address its relentless march into the minds of young men. Even more surprising, Schlegel found the most unlikely of partners to help her crusade. Gail Dines, as Novicoff reports, spoke in 2015 about "Growing Up in a Pornified Culture." Dines, a confessed radical feminist and sociologist, arrived from Manchester, England during the 1980s. Clarifying her association with Schlegel, Dines explains, "It's not a marriage. Let's be very clear on this…This is about doing the right thing when it comes to controlling capitalism that's out of control." Dines may see pornography merely as an outgrowth of exploitation within the free market, but Schlegel understands what is at stake.
Nicholas Kristof, writing for the New York Times in 2020, chronicled pornography's damage to young people. In the article, "The Children of Pornhub," Kristof eloquently stated:
Its site is infested with rape videos. It monetizes child rapes, revenge pornography, spy cam videos of women showering, racist and misogynist content, and footage of women being asphyxiated in plastic bags. A search for "girls under18" (no space) or "14yo" leads in each case to more than 100,000 videos. Most aren't children being assaulted, but too many are. After a 15-year-old girl went missing in Florida, her mother found her on Pornhub — in 58 sex videos. Sexual assaults on a 14-year-old California girl were posted on Pornhub and were reported to the authorities not by the company but by a classmate who saw the videos. In each case, offenders were arrested for the assaults, but Pornhub escaped responsibility for sharing the videos and profiting from them. Pornhub is like YouTube in that it allows members of the public to post their own videos. A great majority of the 6.8 million new videos posted on the site each year probably involve consenting adults, but many depict child abuse and nonconsensual violence. Because it's impossible to be sure whether a youth in a video is 14 or 18, neither Pornhub nor anyone else has a clear idea of how much content is illegal. Unlike YouTube, Pornhub allows these videos to be downloaded directly from its website. So even if a rape video is removed at the request of the authorities, it may already be too late: The video lives on as it is shared with others or uploaded again and again.
This destructive policy of neglect found a champion in Schlegel. Ironically, the origin of Schlegel's commitment to confront the issue began with her discovering an interview Billie Eilish gave to "shock jock" Howard Stern. Eilish told Stern, "I used to watch a lot of porn, to be honest. I started watching porn when I was like 11. … I think it really destroyed my brain and I feel incredibly devastated that I was exposed to so much porn." With the help of Dines, she convinced her Democratic colleagues to vote for her bill that forced porn sites to authorize age verification, using either driver's licenses or passports. These laws are upsetting the status quo in the porn industry, creating so much havoc that porn traffic in Louisiana has dived 80 per cent. The company shut down operations in Mississippi, Utah, and Virginia because the numbers dropped dramatically. 
Not all citizens are thrilled with these developments. Some have called to complain, but for the most part, since both parties support the new regulations, the movement looks to be gaining steam and ground. Novicoff reports, "…age-verification laws make traffic to porn sites drop precipitously. It turns out, unsurprisingly, that nobody wants to upload their driver's license or passport before watching porn." And, as Stabile (Mike Stabile, director of public affairs for the Free Speech Coalition) added, at a cost to the operators of around 65 cents per verification, age verification is effectively "business-killing."
Lawsuits will inevitably come, as have those from Stabile's organization, but a long tradition limiting children's speech rights has existed in the United States. Regardless of Stabile's argument ("…the legislators have, you know, chosen this as a way to start being able to police the open internet and start to wall it off."), that limiting children's access to pornography somehow creates a gateway for politicians to limit free speech for adults, or the idea that children should have the same ease of entry to explicitly sexual materials as adults, provides, at best, a specious legal defense. 
Schlegel has tapped into something middle America, children's advocates, even those on both extremes of the political divide understand holds enormous authority in parents' minds. The many culture wars fought in recent years have advocates on both sides. Pornography for children does not. The gathering evidence of the devastating effects on children makes its case.
Those who have become discouraged by the continuing spiral downward for children in an overly sexualized and stimulated world can take some comfort in knowing forces are working to hedge children from the fiendish effects of pornography. Ms. Schlegel can take a bow, but not a seat. Her work has only begun. Evil seeks to destroy lives. The younger the person, the greater the destruction.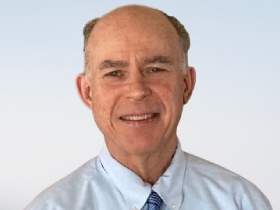 Dave Redekop is a retired elementary resource teacher who now works part-time at the St. Catharines Courthouse as a Registrar. He has worked on political campaigns since high school and attended university in South Carolina for five years, where he earned a Master's in American History with a specialization in Civil Rights. Dave loves reading biographies.