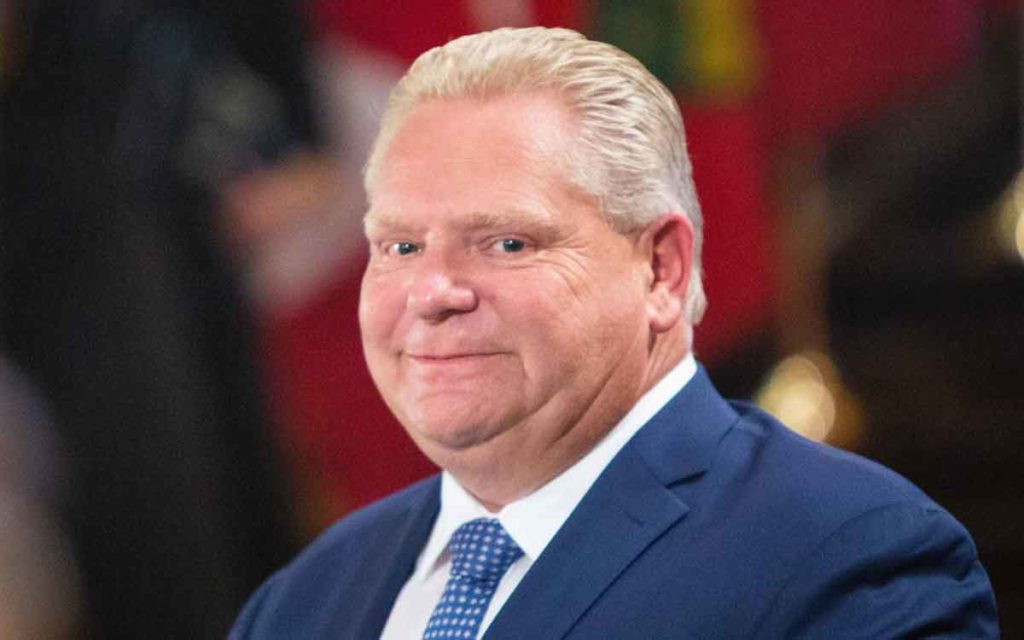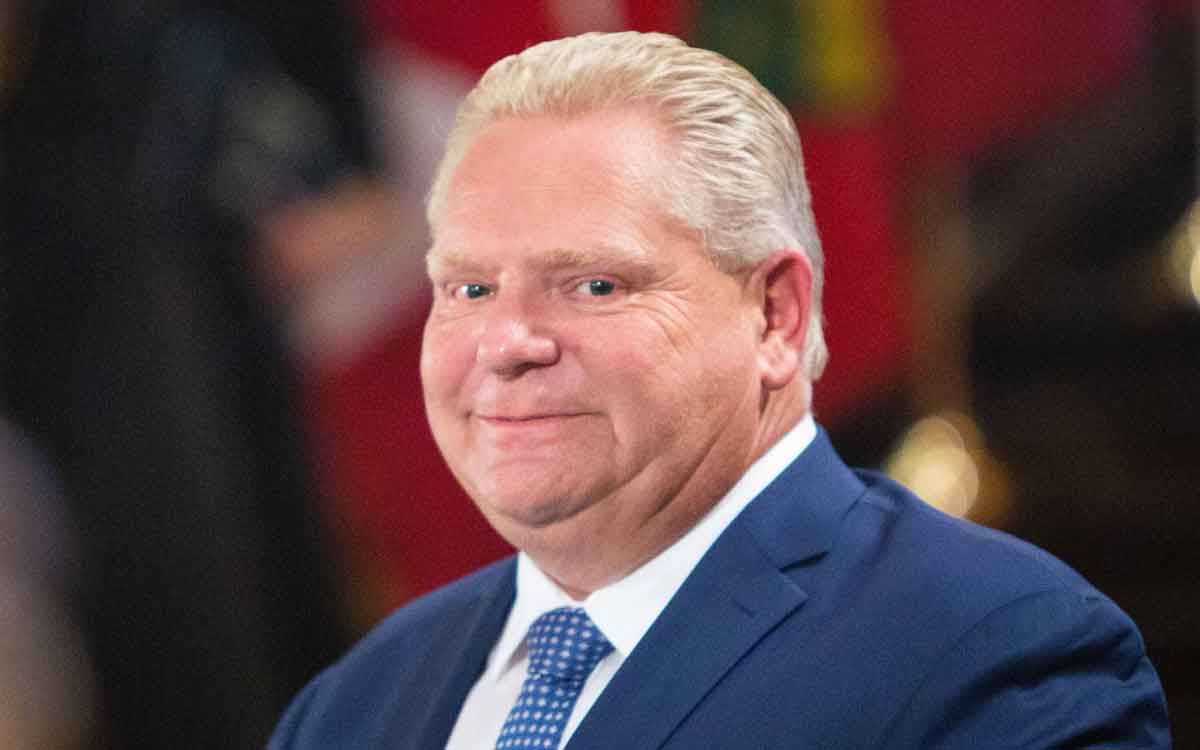 Ontario Premier Doug Ford. Photo:  Alex Tétreault
As we review the past year and look forward to the new, how to describe 2019 for Premier Doug Ford's provincial government?  Words from English author Charles Dickens come to mind – "it was the best of times, it was the worst of times."
It started with the government in full damage control mode because of the Premier's former chief of staff, Dean French – giving relatives and cronies provincial appointments and creating a virtual reign of terror with his aggressive and bullying style.
Then, what started out as a good news budget, turned into a government nightmare as news of innumerable spending cuts leaked out, drip by drip.
By summer, French was out.  The Premier tried to pick up the pieces with a major cabinet shuffle, by staying out of the federal election and by adopting a dramatic change in his tone and approach.
The Premier, who was ready to use the constitution's "notwithstanding" clause (a highly controversial policy hammer that is almost never used) to protect his law that halved Toronto City Council in mid-election, then negotiated a mutually agreeable deal with Toronto Mayor John Tory to take over 4 major subway construction projects.
In the wake of the divisive federal election, Ford donned the "Captain Canada" mantle, a common practice of many former Ontario leaders, urging his fellow Premiers to collaborate in the best interests of the country.  He even had a relatively cordial meeting with Prime Minister Justin Trudeau who spent the entire federal campaign bad-mouthing Ford from coast to coast.
The last six months were also highly productive.  With the Legislature back in session after a lengthy recess, new laws and initiatives and new spending flowed out the front door of Queen's Park in a steady stream on a wide range of topics.
New mental health funding; 15,000 new long-term care beds; the roll-out of new Ontario health teams; more front-line police officers; tax breaks for small business, low-income taxpayers and parents with child care expenses; successful trade missions to Asia; a much-needed revamp of the apprenticeship program; the new sex-education curriculum and massive subway expansions, to name a few.
Coming are programs to improve students' abysmal math scores; better consumer protection for home buyers; initiatives to fight human trafficking and improve animal protection.  The government even found time to reduce the deficit by $1.3 billion, although improved revenues had a hand in it.
So let's call 2019 a draw between best and worst.
But as 2020 dawns, if the Premier is tempted to heave a sigh of relief that the worst is over, he would be well-advised to take a deep breath instead.
As Queen's Park closed for Christmas break, news surfaced that long-promised and controversial reforms to the province's autism programs would be delayed – yet again.  Parents of autistic children have proved a formidable adversary, not to be taken lightly by any government, especially one that has so badly mishandled the file.
The dispute with teachers over compensation, class-size and on-line courses heads into high gear with both sides deadlocked and rotating strikes escalating.  The powerful teacher unions – they enjoy a virtual monopoly on education and can hold students literally hostage through job actions – have beaten previous governments into expensive submission.  Government frustration appears to be growing as the Premier's rhetoric becomes increasingly hard-line.
The much-hyped election promise of reduced hydro rates seems less achievable after recent price hikes and this fall's flu season is reminding everyone that "hallway medicine" is still very much with us.
Given numerous new funding increases and government reversals on many previously announced cuts, Finance Minister Rod Phillips's spring budget – his first — will need careful balancing to achieve progress on government debt while still keeping key stakeholders happy.
So far, 2020 looks like more of the same.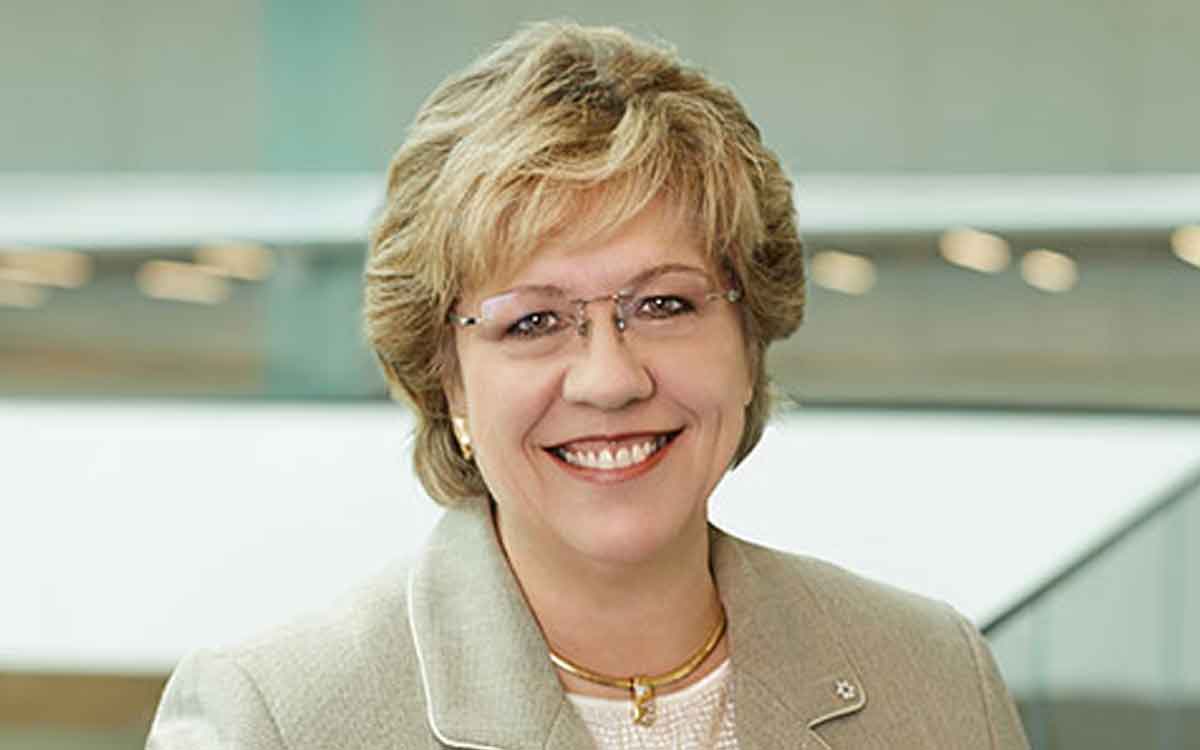 Janet Ecker is a former Ontario Finance Minister, Minister of Education, Minister of Community and Social Services and Government House Leader in the governments of Premier Mike Harris and Premier Ernie Eves. After her political career, she served as the founding CEO of the Toronto Financial Services Alliance, a public-private partnership dedicated to building Toronto region into an international financial centre. She currently sits on a number of corporate and non-profit boards, agencies and advisory committees.
Ms. Ecker received the Order of Canada for her public service contributions and was recognized as one of the "Most Influential People in the World's Financial Centres" by Financial Centres International.  She also received a "Canada's Most Powerful Women: Top 100 Award" from the Women's Executive Network and the Richard Ivey School of Business, among other awards. She is also one of the founders of Equal Voice, a national, multi-partisan organization working to elect more women.