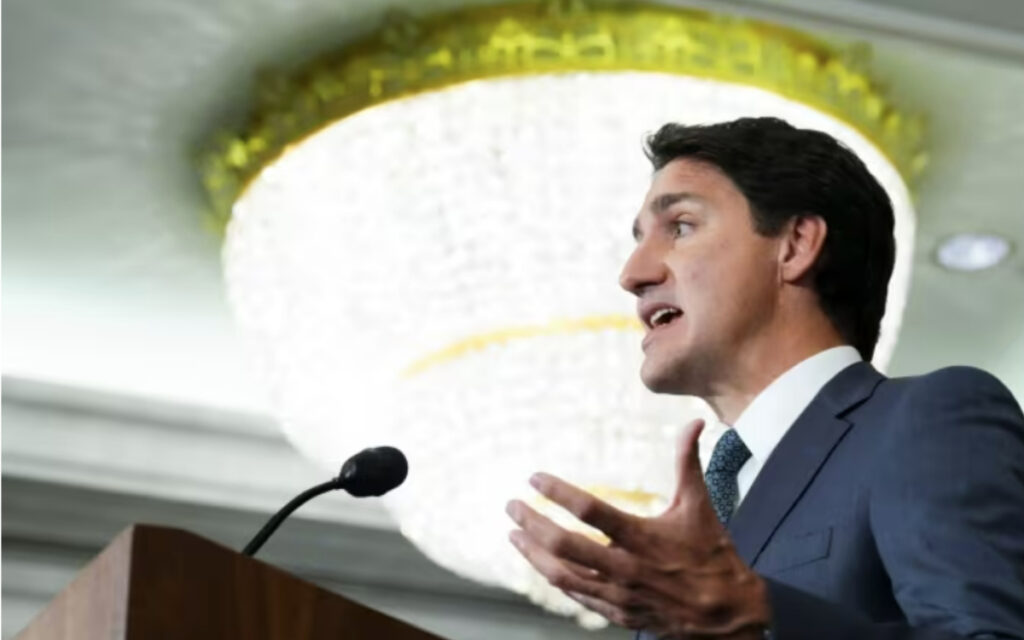 Whether he likes it or not, Trudeau can no longer rule his caucus with an iron fist. Photo credit: The Canadian Press
Arguably, there are few politicians as well acquainted with a wedge issue as Prime Minister Justin Trudeau is. After all, it's been a key part of his re-election strategy for the past eight years.
The list of divisive issues the Trudeau Liberals have managed to twist the Conservative Party in knots on is long: guns, abortion, climate change, and healthcare are just the most recent examples that come to mind. Then there was the federal vaccination mandate, which became the mother of all political wedges during the 2021 pandemic and eventually led to the ousting of former Conservative Leader Erin O'Toole by his own caucus colleagues.
But now the tables have turned, and there are rumblings within Trudeau's own caucus that could prove to be the biggest test of his leadership to-date.
Last Friday, 23 members of the Liberal caucus signed an open letter calling on the Prime Minister to call for a ceasefire in the war between Israel and Hamas. When you consider the instability of a minority parliament, this sort of public outcry is not insignificant. Couple that with the fact the government's message of the day has consistently focused on Israel's right to defend itself and you've got a five-alarm fire on your hands.
Since Hamas launched a terrorist attack on Israel on October 12th, Canada's NATO allies have stood in solidarity with Israel. President Biden convened a rare Oval Office address to send a signal that America was all in on continuing to support Ukraine, and now Israel, in their fight for the future of democracy. 
On Tuesday, Defence Minister Bill Blair echoed the calls of his counterparts and stated, "I think (Israel has) a right to defend themselves against that terror threat. And quite frankly, Hamas has to be eliminated as a threat, not just to Israel but to the world."
But only hours later, another Trudeau cabinet minister called for "humanitarian pauses to be considered." According to a report in the Globe and Mail, some Liberal MPs who signed the letter believe that humanitarian pauses don't go far enough. 
O'Toole learned the hard way that to appease both factions of a caucus is to appease no one. 
They say hindsight is fifty-fifty, and it is true that nobody could have predicted that COVID-19 was coming down the pipeline. But a once in a lifetime global pandemic didn't stop Trudeau from praying on his opponents' weaknesses and trying to use the circumstances to drive a wedge between his opponents. 
The irony of the Prime Minister now having to navigate caucus issues is too great to ignore. Whether he likes it or not, Trudeau can no longer rule his caucus with an iron fist. Slumping poll numbers and global events have MPs exerting their voices. Not dissimilar to the experiences of O'Toole during the pandemic, Trudeau is now in the precarious position of having to respond to a vocal minority in his caucus while also trying to stay on the right side of NATO's alliance. 
History shows us exactly what happens when you cruise down the middle lane on a divisive issue. Whether Trudeau can avoid the same fate as O'Toole is a different story.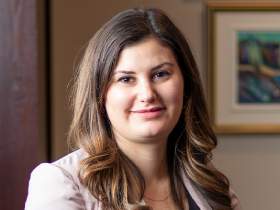 Josie Sabatino is a Senior Consultant at Summa Strategies, focused on providing strategic insight and helping clients meet their objectives in an ever changing and complex political and regulatory environment. Prior to joining Summa, Josie spent nearly a decade in political communications and most recently served as the Director of Communications to the Hon. Erin O'Toole, former Leader of the Official Opposition.