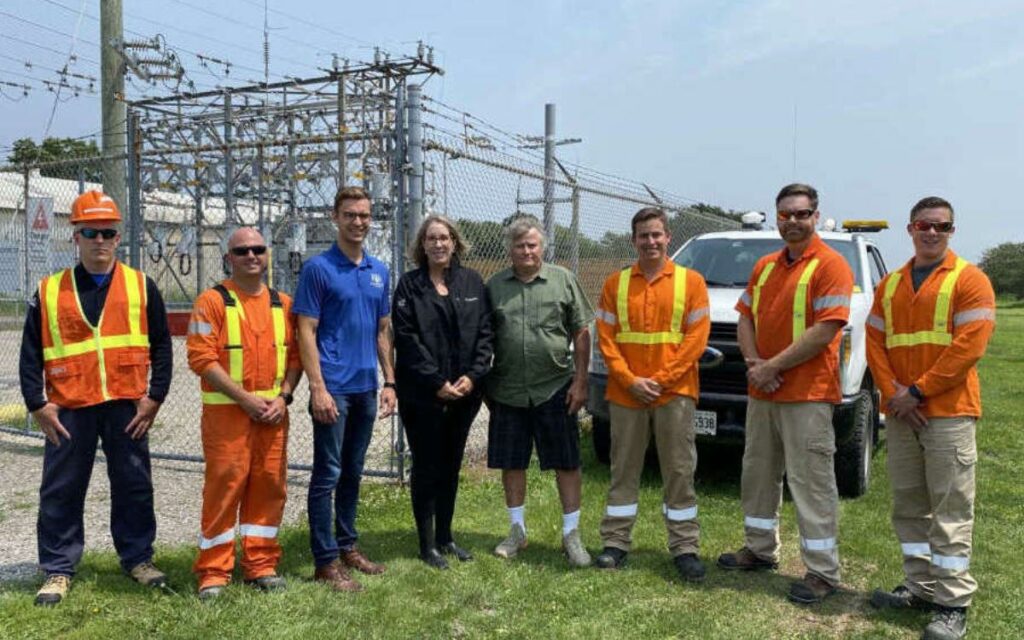 Pictured centre are Niagara West MPP Sam Oosterhoff, Mayor of Pelham Marvin Junkin, and Hydro One Executive VP Teri French. Photo credit: Hydro One
Hydro One is investing $1.3 million to add a third power line to the Pelham Centre Distribution Station, the organization announced Wednesday. 
Teri French currently serves as Executive Vice President, Operations and Customer Experience. 
"At Hydro One, we're committed to building a grid for the future in order to support local businesses, residents and the economy," French said. "We know that when the power goes out, life grinds to a halt. This investment will help energize life for Pelham and energy demands in the area for years to come." 
In an interview with The Niagara Independent, French shared her thoughts on the big day for the region. "It was a great (day) for Pelham, and Niagara. I found it really special to drive through the community that will benefit directly from the improved infrastructure," French shared. "Residents are going to see increased resiliency… this is not just about keeping the power on, but also making sure that families and businesses have the right amount of power." 
"It's all about building up this strength at the community level."
As the need for reliable electricity increases, both locally and nationally, French believes that making these kinds of investments is even more imperative. "(This announcement) is really timely… it demonstrates that Hydro One has made a commitment to this community, while also making sure we are strengthening (the supply of electricity) and growth provincewide." 
A pair of local dignitaries were also on hand for the announcement. 
"Our government is working to ensure continued access to reliable, affordable, and clean electricity for Ontario's homes and businesses," said Sam Oosterhoff, MPP for Niagara West. "I am pleased to see Hydro One invest in the distribution network as our community continues to grow."
Pelham Mayor Marvin Junkin also shared remarks. "Our community is growing quickly, and our need for clean electricity is growing with it. I'm thrilled that Hydro One is making investments to support our community for generations to come," he said. "It's important that we invest in upgrades to the system, and Hydro One has done just that."
Hydro One is the largest electricity transmission and distribution provider in Ontario. The organization and its wholly-owned subsidiaries employ a combined 9,300 workers. Those interested in learning more about Hydro One can visit their website.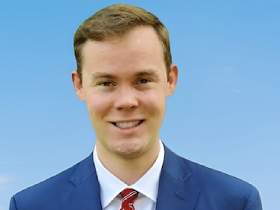 Nick Redekop completed his Honours Bachelor of Arts Degree in Labour Studies at Brock University. He has previously served in municipal and federal politics. In his free time, Nick enjoys following sports, taking part in outdoor activities, and reading biographies. Nick resides in Niagara Falls