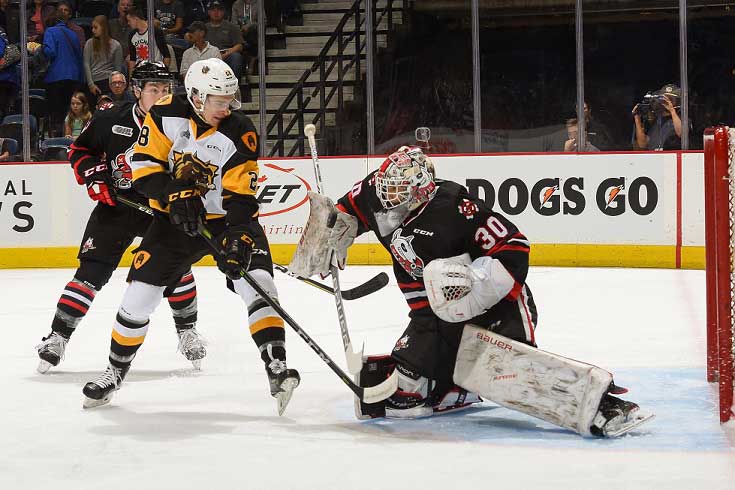 If the regular season was any indication, the Niagara Ice Dogs would be the favorites heading into their second-round playoff series against the Hamilton Bulldogs.
Unfortunately, most in the world of sports know the regular season means nothing when it comes to the post-season – especially in hockey.
The Ice Dogs entered the playoffs as the fourth seed in the Ontario Hockey League Eastern Conference standings but won five of six games against the top-ranked Bulldogs during the regular season.
"You can only take the regular season with a grain of salt, but at least for us, being the underdog, it gives us a good feeling and a little mental boost that we know this team well, and have played against them well all season long," said Niagara bench boss, Billy Burke.
"They're a little bit older, and a little bit better on defence, but if we're able to use our speed against them, I think that's something we can use to our advantage."
Speed was the difference for the Ice Dogs in round one against Oshawa as they ousted the much more physical Generals in five games.
Hamilton also won its first-round playoff series in five games, ousting Ottawa.
The Bulldogs are being led in playoff scoring by Matthew Strome's 10 points, while Grimsby native Brandon Saigeon has scored seven goals including five on the powerplay.
In fact, the Bulldogs powerplay connected at a very impressive 47.6 percent in their first-round playoff series against Ottawa.
"We absolutely have to keep our minor penalties down," Burke said. "I know Hamilton and Sault Ste. Marie led the league in the first round with 10 powerplay goals each."
"They're deadly on the powerplay, and when you get a team like Hamilton with older guys, skilled guys, elite guys, they live for it. They (Bulldogs) run their powerplay very well. They have very good chemistry, they're excellent in hitting seams, so it's going to be very important when we do have to kill a penalty that we're under control and we have excellent sticks." (to break up passing plays)
The Ice Dogs went a very respectable 7-for-23 (30.4 percent) on the powerplay in the opening round against Oshawa.
Sam Miletic, as he did in the regular season, and Akil Thomas, lead Niagara in playoff scoring with seven points apiece in five games.
Stephen Dhillon was very sharp in goal in round one for the Ice Dogs, posting a 2.00 goals-against average, and .932 save-percentage.
Goaltender Kaden Fulcher is one-of-nine NHL drafted or signed players on the Hamilton roster.
"They're a very deep team offensively," explained Burke. "You look at a guy like Rob Thomas who started the season with the St. Louis Blues, and was brought over from London . . . he's one of the best players in the league. Mackenzie Entwhistle is a power forward with skill – they're extremely deep up- front."
"They also have six veteran D). It's an older team, it's a skilled team, so it's very important that we play a strong team-game. I think that's going to be key."
"And in the defensive-zone we have to do our best to swarm them, and play physical, and try and throw them off their rhythm."
The best-of-seven series opens this Thursday in Hamilton.
Here is the Niagara Ice Dogs second-round playoff schedule vs. the Hamilton Bulldogs:
Game 1 Thursday April 5th 7 p.m. Hamilton
Game 2 Saturday April 7th 7 p.m. Hamilton
Game 3 Monday April 9th 7 p.m. Niagara
Game 4 Wednesday April 11th 7 p.m. Niagara
*Game 5 Thursday April 12th 7 p.m. Hamilton
*Game 6 Saturday April 14th 7 p.m. Niagara
*Game 7 Monday April 16th 7 p.m. Hamilton
(* indicates if necessary)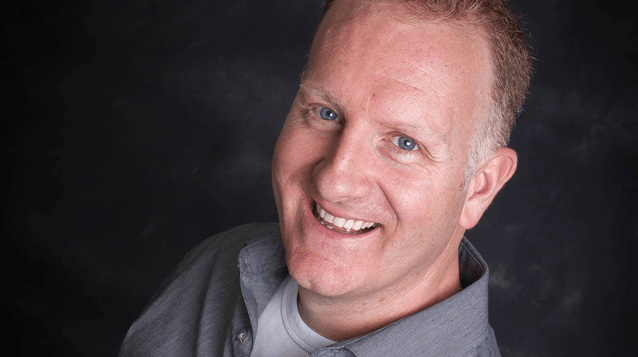 Rod Mawhod is a lifelong Niagara native who has had the pleasure of working in all three mediums – Radio, Print and TV – for over 20 years. His first announcing gig was with the then St. Catharines Stompers. Since then he's worked in radio and TV in Toronto, and currently is the announcer for the Niagara IceDogs and Niagara River Lions.
Rod also covers the Buffalo Bills for FOX Sports and the Buffalo Sabres for NBC Sports.