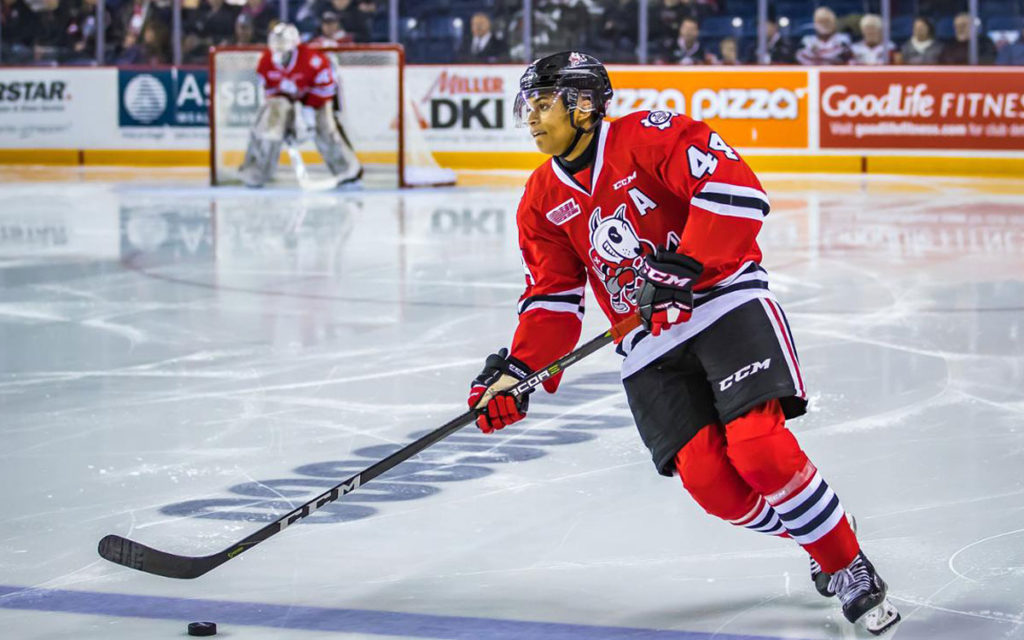 Niagara IceDogs Akil Thomas is projected to be a top draft pick at this week's NHL Draft
By the end of this week Akil Thomas' life could change.
The 18-year old Niagara IceDogs forward, and Brandon Florida native, will be drafted to the National Hockey League.
The only question – what round and what team will take the talented player that's called Niagara home for the past two hockey seasons?
No fewer than 25 NHL teams have spoken with the IceDogs 2016 first round pick.
It's been a busy few weeks leading up to the NHL draft. As soon as the IceDogs season ended Thomas headed to Russia to represent Team Canada in the 2018 IIHF Under-18 World Championship, then earlier this month it was the scouting combine in Buffalo, New York.
"The draft has come on quick," said Thomas who scored 22 goals and added 59 assists for 81 points in just 68 regular season games with Niagara this past season.
He added five goals and 11 points in 10 playoff games.
"The combine went well. It was a long week of meetings as I met with 25 teams. I had a lot of fun meeting and seeing some world class talent."
And what has become folklore of sorts over the years, NHL management teams do ask that one weird or tough question to future draft picks.
For Thomas, it was the latter:
"Would I rather play 10 years in the NHL and not win the Stanley Cup, or play one year in the NHL and win the Stanley Cup?"
His answer:
"I said I would rather play 10 years because I want to make a living out something I love, and if I only played for one year I would have to do something that I wouldn't love."
Obviously not the easiest question to answer, especially on the spot, but Thomas is not your normal teenager.
The former Toronto Marlboro fast tracked high-school, and was taking a business class at Brock University when he was seventeen. He spent much of his childhood at arenas all over North America as his dad, Khalil, played minor pro hockey for 13 teams, in nine different leagues, over 12 years.
And if hockey doesn't turn out there's always that clothing line, Zale Apparel, which he started when he was just thirteen.
Thomas leaves for Dallas, Texas, the site of the 2018 NHL Entry Draft on Tuesday with his family.
Most so called experts and pundits predict Akil's name will be called in the first round Friday night.
"My hope is to just go to a team who believes in me," the articulate Thomas explained.
"If I end up going the last pick in the whole entire draft, but that team truly believes in me so be it. I'm not really expecting much but I'm super nervous and anxious to see what team I'll end up going to."
2018 NHL Draft
Round 1 | Fri, June 22 (7:30 p.m. ET; Sportsnet)
Rounds 2-7 | Sat, June 23 (11 a.m. ET; Sportsnet)
American Airlines Center, Dallas TX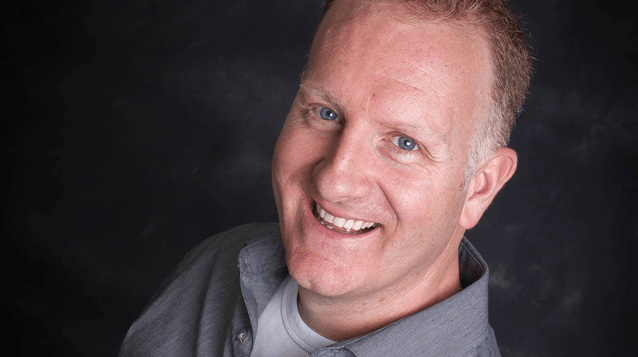 Rod Mawhood is a lifelong Niagara native who has had the pleasure of working in all three mediums – Radio, Print and TV – for over 20 years. His first announcing gig was with the then St. Catharines Stompers. Since then he's worked in radio and TV in Toronto, and currently is the announcer for the Niagara IceDogs and Niagara River Lions.
Rod also covers the Buffalo Bills for FOX Sports and the Buffalo Sabres for NBC Sports.