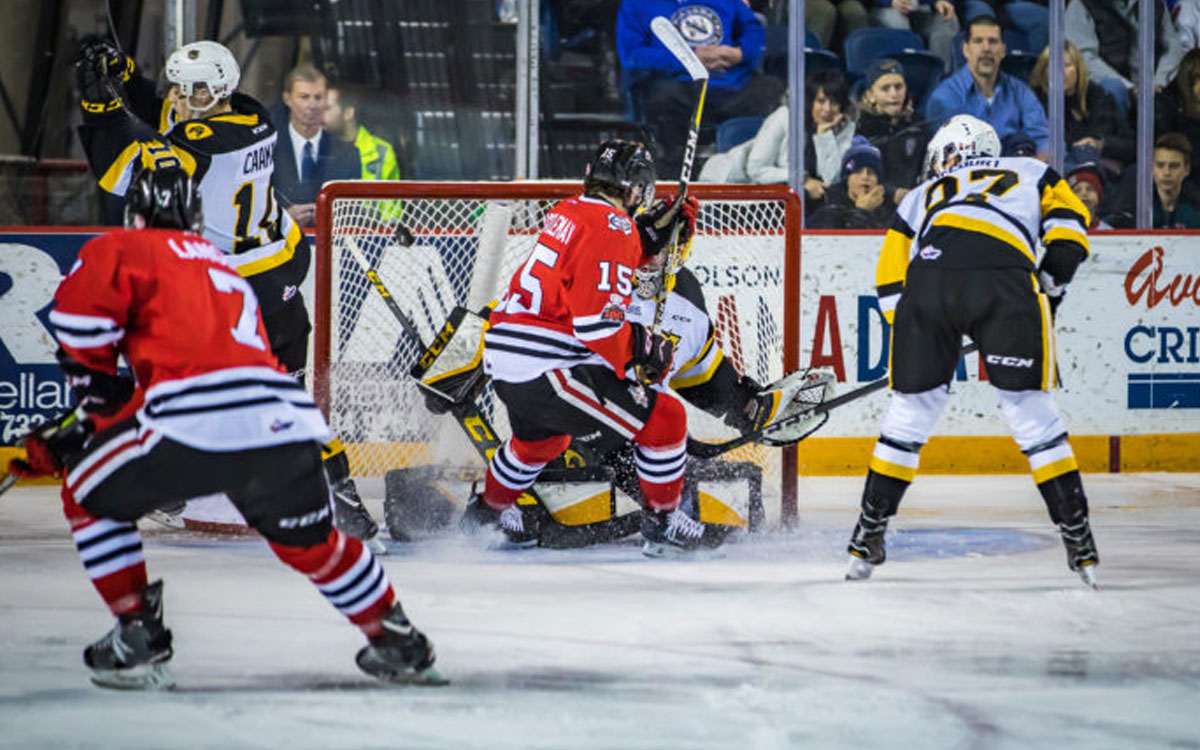 Photo: IceDogs.net
As the Niagara IceDogs get to set to embark on yet another playoff run – their eleventh straight since arriving in St. Catharines – head coach Billy Burke feels his team doesn't get the respect it deserves.
Entering play on Friday the IceDogs hold down fourth place in the OHL (Ontario Hockey League) Eastern Conference Standings, and will likely play the Oshawa Generals in the first round of the playoffs.
"Regardless if we get home ice or not, I still think a lot of people will see us as underdogs," Burke, the first year Niagara head coach, said.
"We don't get the respect we deserve. We haven't all year.
I know the guys in there (dressing room) have a bit of a rallying cry about being the underdogs, and it's great.
If it's us and Oshawa, we haven't played them in the playoffs in a few years, it's going to be a great series and it's probably going to be a long one."
The Dogs are led this season by trade deadline acquisition Sam Miletic. The Michigan native who came over from the London Knights, and who signed an NHL Entry Level Contract with the Pittsburgh Penguins back in September, leads Niagara with 36 goals and 91 points.
Goaltending has always been one of the IceDogs strong suits when they make long playoff runs, and this season veteran Stephen Dhillon will most likely be called upon to step up.
Dhillon's number's entering the final weekend of regular season play sit at a career high 27 wins, to go along with a 3.34 goals against average, and .899 save-percentage.
If for some reason Dhillon doesn't get the call, Colton Incze will step in.
The Oakville native sports a very respectable 2.83 GAA, and .913 save-percentage.
The Dogs do feature two other NHL drafted players. Kiril Maksimov (31 goals, 41 assists) just signed an Entry Level Contract with the Edmonton Oilers on Thursday of this week, while Ben Jones (26 goals, 48 assists) is a 2017 seventh round pick of the Vegas Golden Knights.
Jones is also one of the top face-off players in the entire league.
Forward Akil Thomas (22 goals, 57 assists) is a projected first round NHL pick this year.
Two-sport athlete Liam Ham anchors the Dogs powerplay, and leads all Niagara defencemen in scoring with 31 points on the season.
Ham, a Newmarket native, also plays lacrosse for the St. Catharines Jr. A Athletics.
Eleven straight playoff appearances for the IceDogs can only be matched by two other teams in the Ontario Hockey League – the London Knights and the Saginaw Spirit.
"It's just says a lot about our consistency," added Burke who's been part of the Niagara coaching staff for nine straight seasons.
"We're not a team afraid to make a run. We've won two Eastern Conference Championships, and I think that just says a lot about the program we've worked hard to put together."
The Niagara Independent will keep you posted on the IceDogs latest playoff run.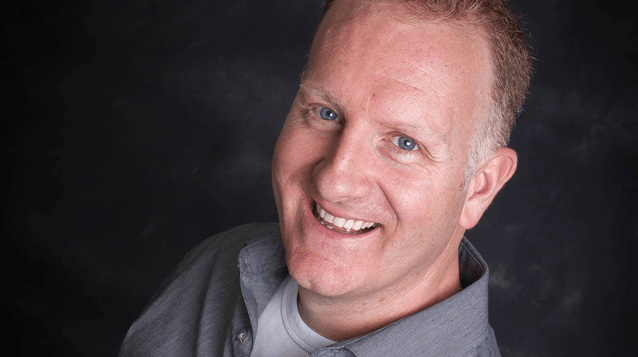 Rod Mawhood is a lifelong Niagara native who has had the pleasure of working in all three mediums – Radio, Print and TV – for over 20 years. His first announcing gig was with the then St. Catharines Stompers. Since then he's worked in radio and TV in Toronto, and currently is the announcer for the Niagara IceDogs and Niagara River Lions.
Rod also covers the Buffalo Bills for FOX Sports and the Buffalo Sabres for NBC Sports.