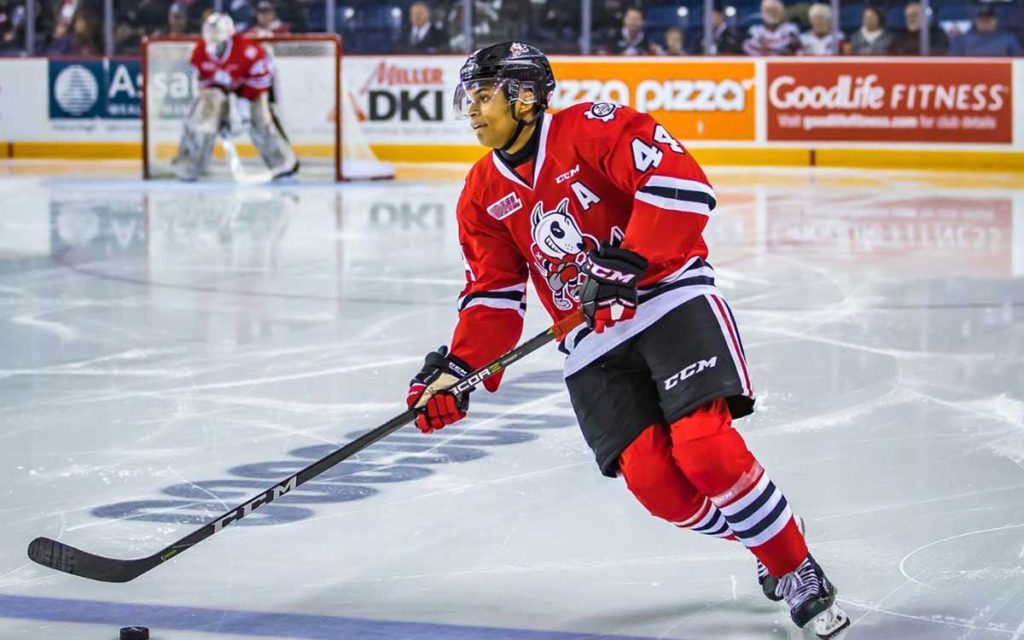 Akil Thomas of the Niagara IceDogs
Niagara IceDogs entered the holiday break as one of the hottest teams in the Ontario Hockey League.
The IceDogs picked up 15 of a possible 16 points over their last eight games to close out the unofficial first half of the season sporting a (20-7-5) overall record in the OHL Eastern Conference standings.
And they did that without icing a complete line-up for the majority of their first 32 games.
In fact, only five Niagara players have suited up for every game thus far this season.
"Yes, we're very happy where we are at," said IceDogs head coach Billy Burke. "We have dealt with adversity and injuries all year and to finish with 20 wins and only seven regulation losses is a great accomplishment."
Jason Robertson, acquired in a trade with Kingston in late November, not only leads the IceDogs in almost every offensive category but also is near the top across the entire league.
When Robertson returns in early January he'll be carrying a 16-game point streak in which he's scored a remarkable 41 points over that span.
The Dallas Stars second round draft pick, who flew out to Team USA World Junior Training Camp last Friday, has 31 goals and 60 points on the season in just 32 games.
And while Robertson represents the United States at the World Juniors, three other NHL drafted players are more than filling the void in his absence.
Los Angeles Kings second round pick Akil Thomas has 11 goals and 42 points, Vegas Golden Knights seventh rounder Ben Jones has 16 goals and 41 points, while Edmonton Oilers fifth round pick Kirill Maksimov has 20 goals and 40 points.
Defensively, the player that came to Niagara with Robertson from Kingston has been a steadying presence.
Jacob Paquette, a Nashville Predators seventh round draft pick, has more points with the IceDogs (6) in nine games than he had in 24 games with the Frontenacs (4).
Elijah Roberts leads all Niagara defensemen with three goals and 11 points this season.
And between the pipes Stephen Dhillon is showing why he was invited to Montreal Canadiens training camp this past summer.
The fifth year goaltender has 17 of Niagara's 20 wins to go along with a 2.78 goals against average and .915 save-percentage.
The one area where the IceDogs can improve this season is special teams.
Niagara's powerplay ranks seventh in the league clicking at a 24.3 percent success rate, while the team's penalty kill sits eighteenth in the 20-team league at 73.5 percent.
Most so called hockey experts and pundits will tell you a combined 100-percent, between the powerplay and penalty kill, is where most teams want to sit.
So with 36 games left in the regular season Burke and the IceDogs brass are anticipating a long, prosperous, playoff run.
"The key is to continue to improve and polish up our game. We need to continue to build so come March we are running like a machine," Burke explained.
Niagara next returns to action on New Year's Eve for a 6 p.m. puck drop, at Meridian Centre, against the top ranked team in the Eastern Confernce – the Ottawa 67's.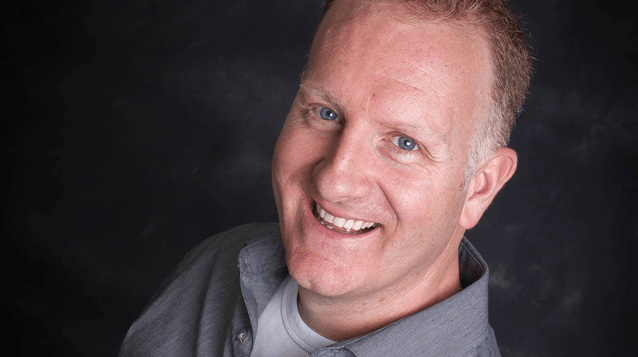 Rod Mawhood is a lifelong Niagara native who has had the pleasure of working in all three mediums – Radio, Print and TV – for over 20 years. His first announcing gig was with the then St. Catharines Stompers. Since then he's worked in radio and TV in Toronto, and currently is the announcer for the Niagara IceDogs and Niagara River Lions.
Rod also covers the Buffalo Bills for FOX Sports and the Buffalo Sabres for NBC Sports.