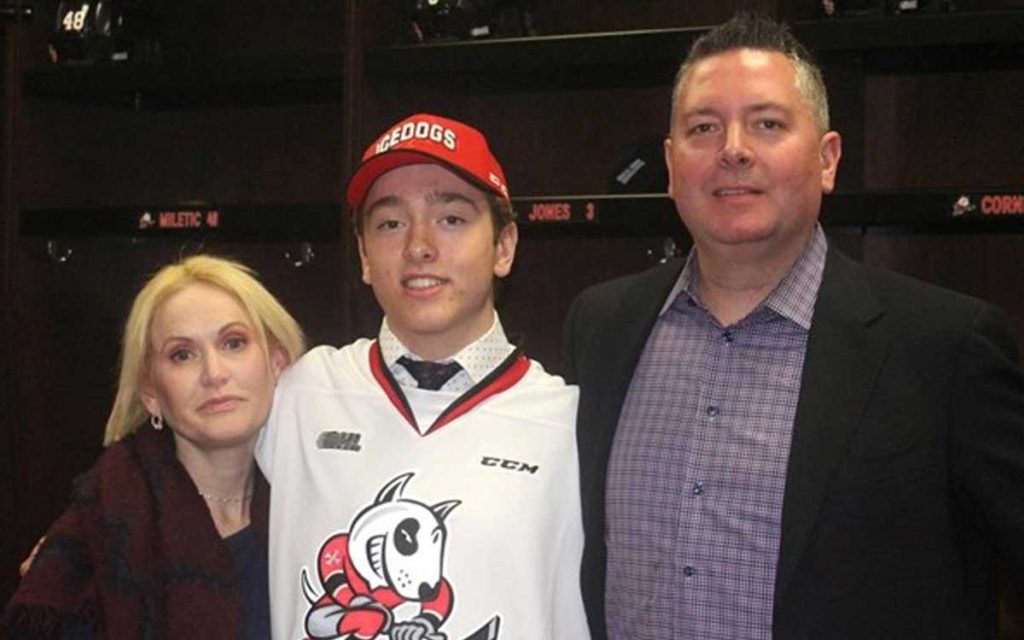 Lleyton Moore with his parents Andrea and Quinton
The Niagara IceDogs felt lucky that Lleyton Moore was still available when it was time to make their first round selection at the 2018 Ontario Hockey League Priority draft back in April.
A few months later the 12th pick overall is making the most of his first OHL training camp, and more importantly making the Niagara brass happy they selected the former Toronto Marlboro minor midget player.
Moore had a fantastic opening week of training camp, and donned an IceDogs jersey for the first time last Friday night in Thorold in a pre-season game against Barrie.
"It was a great experience, and just a surreal moment," said the 16-year old, 5'8, 165-pound defenceman.
"Being a part of the IceDogs organization is amazing, and playing my first exhibition game was just a great feeling for me and my family. It was an exciting moment."
Speaking of family, that's one aspect that many people forget about when discussing junior hockey players.
Every August and September thousands of sixteen and seventeen year olds, from across the country, leave their homes and families to pursue the dream of making it to the next level of hockey.
No more home cooking, no more sleeping in your own bed – it means new friends, new teammates, new schools, and ultimately a new billet family.
"It's something we have to do if we want to make it to where we want to go," said Moore.
"It's not easy at first, but I'll get used to it. It's good that other players on the team are going through it too."
And on the other end of the spectrum, its parents saying goodbye to their sons, and understanding that they won't see them under their own roofs for at least a few months, until the Christmas break.
The good thing for Lleyton's parents, Quinton and Andrea, is that they had a practice run when Lleyton was invited to Hockey Canada's Under-17 Development Camp camp earlier this summer.
"It's only a week in, but come three weeks in its likely going to be a big void in the family for sure," Quinton Moore said.
Quinton was also extremely proud to see his son in an IceDogs uniform for the first time Friday night.
"Obviously this is something he's worked for, this is his goal, and being a first round pick, he's going to find his role, and it's going to take some time, but I think he's going to earn his ice-time. He's a leader, he's always been a captain, and I'm confident he's going to be happy."
Lleyton knows major junior hockey is big step up from minor midget.
As for what he has to work on most, Moore highlighted two aspects of his game:
"Timing and speed," explained Moore who had 16 goals and 50 points in 54 games with the Marlboros last season.
"Timing, you have a millisecond to make a decision, and speed – guys are just bigger, stronger and faster at this level.
As for what the IceDogs brass thinks of their young, first round, defenceman.
"He's so composed," said Niagara head coach Billy Burke.
"All week long I kept looking down and wondering who that player was, and then I realized it was Lleyton. He's got a long OHL career ahead of him.
"We were surprised he was available when we got him at twelve. He's showing us why he's a first rounder."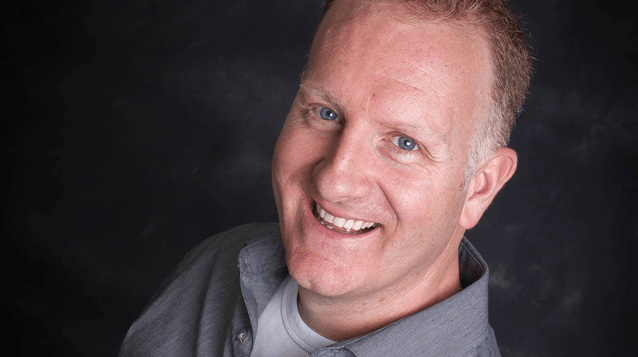 Rod Mawhood is a lifelong Niagara native who has had the pleasure of working in all three mediums – Radio, Print and TV – for over 20 years. His first announcing gig was with the then St. Catharines Stompers. Since then he's worked in radio and TV in Toronto, and currently is the announcer for the Niagara IceDogs and Niagara River Lions.
Rod also covers the Buffalo Bills for FOX Sports and the Buffalo Sabres for NBC Sports.