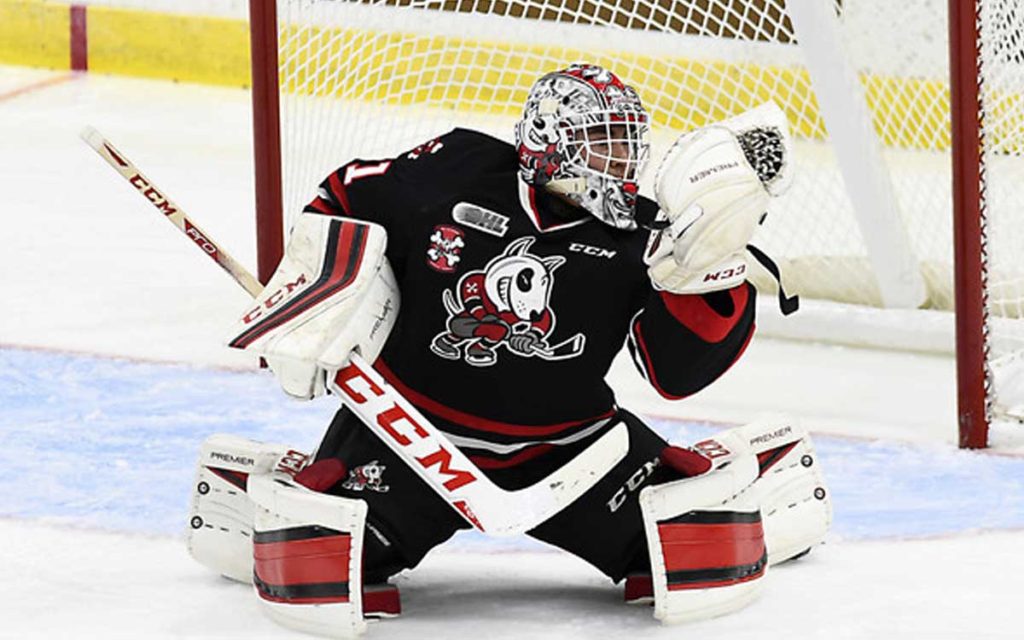 The Niagara IceDogs were the fifth ranked major junior team in the country to start the season, and despite a hiccup in Peterborough last Thursday night have lived up to the early hype in the Ontario Hockey League Eastern Conference standings.
The IceDogs sit at (3-1) on the season after picking up four of a possible six points this past weekend.
Thursday in Peterborough, Niagara jumped out to a 2-1 first period lead but was shutout the rest of the way.
The IceDogs top line of Ben Jones, Kirill Maksimov and Matthew Philip accounted for both goals as Philip opened the scoring then set up Jones for Niagara's second goal.
Colton Incze made 29 saves in defeat.
Friday night was Niagara's twelfth home opener since arriving in the Region back in 2007, and proved to be a much more defensively sound game for the home side.
The IceDogs held the Kingston Frontenacs off the scoreboard until the 13:21 mark of the third period in a 3-1 win.
Swiss born Kyen Sopa, drafted to the IceDogs in this year's Import Draft, registered his first career OHL goal to open the scoring for Niagara, while Stephen Dhillon made 29 stops in the victory.
Twenty-four hours later, it was another impressive defensive performance from the IceDogs, as sophomore forward Phil Tomasino picked up three assists in a 6-1 win over the North Bay Battalion.
Incze turned aside 26 shots to record the victory.
Niagara head coach Billy Burke acknowledged his team got better as the weekend went on, and is happy to have a great one-two tandem in goal with Stephen Dhillon and Colton Incze.
"We're getting a little bit better every game, Burke told 610 CKTB News. 3 and 1, and two weekends in, we're pretty happy with where we are.
"It was a positive weekend for sure, and with Stephen (Dhillon) and Colton (Incze) – we're very happy with them both."
Burke plans on assigning his starting goaltender on a game to game basis and that includes this Thursday night home to Sudbury, and Friday evening in Mississauga.
Both opponents this week are Central Division rivals of the IceDogs and Burke knows both teams have certain players that can change the dynamic of games.
"Sudbury is a bit of pleasant surprise for fans of the league," said Burke. "They're a hardworking team. Quinton Byfield, who went first overall in the OHL this past draft, looks like an absolute superstar, and Mississauga now that they have (Ryan) McLeod back and (Owen) Tippett back, these are two elite players that spent some time in the NHL and they can win games on their own."
Burke was also quick to praise the play of his rookies, in particular defensemen Lleyton Moore and Mason Howard, early in the season.
Moore, Niagara's 2018 first round pick, has two assists and sports a plus-3 rating through four games.
Howard, who played last season with the Thorold Jr. B Blackhawks, has yet to record a point and is even, but has shown a great deal of composure for a blueliner just four games into his major junior hockey career.
Jones and Maksimov are tied for the team lead in goals with three, and points with six.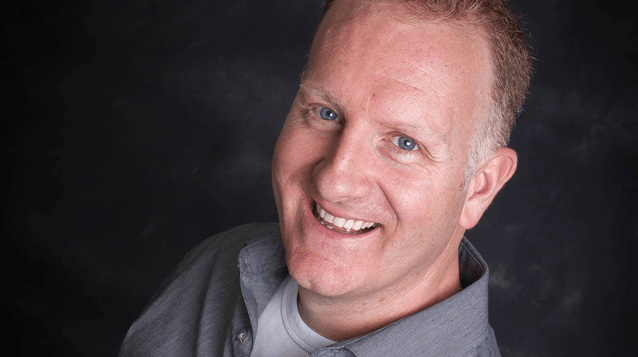 Rod Mawhood is a lifelong Niagara native who has had the pleasure of working in all three mediums – Radio, Print and TV – for over 20 years. His first announcing gig was with the then St. Catharines Stompers. Since then he's worked in radio and TV in Toronto, and currently is the announcer for the Niagara IceDogs and Niagara River Lions.
Rod also covers the Buffalo Bills for FOX Sports and the Buffalo Sabres for NBC Sports.