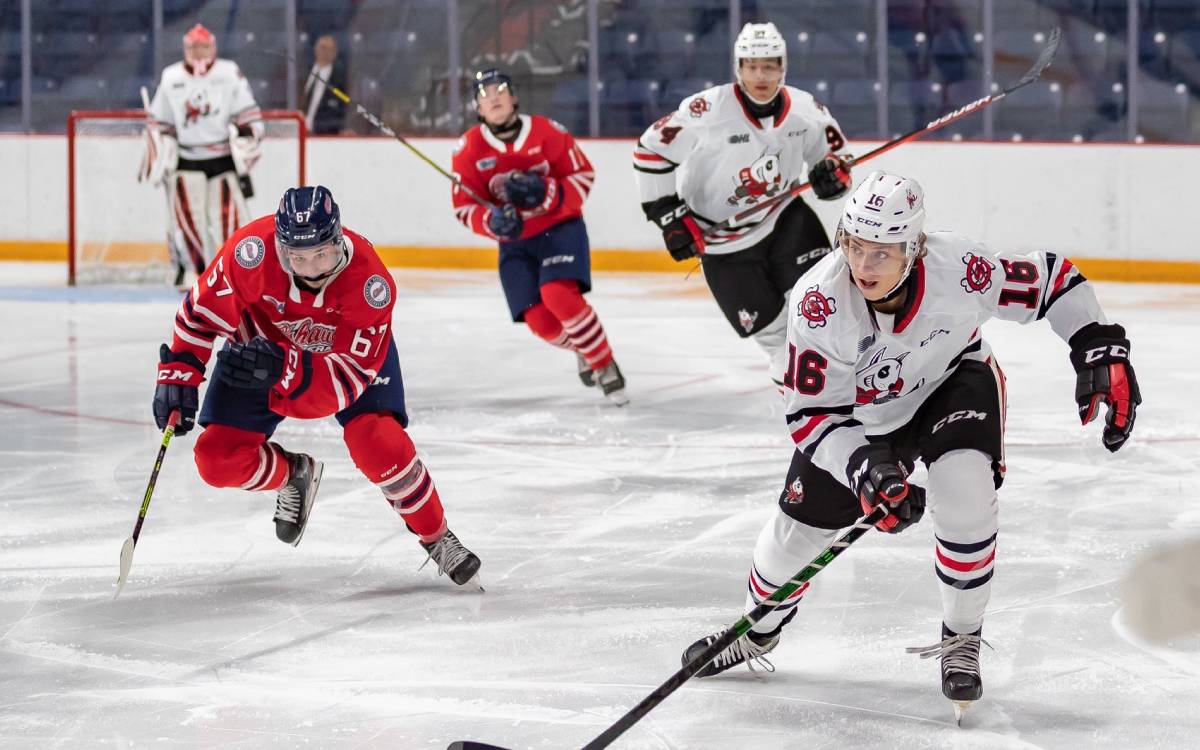 Niagara IceDogs in exhibition action against the Oshawa Generals at the Meridian Centre in St. Catharines, Sept. 20, 2021. Photo credit: Niagara IceDogs/Vivid Eye Photography
A month-long training camp that started with close to 70 players, dozens of cuts, and six exhibition games is in the books, as the Niagara IceDogs are set to embark on their regular season.
The IceDogs visit the Barrie Colts Thursday night to open the 2021-22 Ontario Hockey League (OHL) season. 
"Things, logistically, went great," said Niagara head coach Billy Burke when asked about training camp.
"All the players from the returnees to the new draft picks, to free-agents, showed up in outstanding shape. It was very competitive, very fast, it was a great training camp."
The last meaningful (count in the standings) game the IceDogs played was March of 2020.
The pandemic canceled the rest of the 2019-20 campaign, and the entire 2020-21 season. 
That means Burke and the rest of his coaching staff had two draft classes to watch and evaluate over the past four-plus weeks. 
Niagara received a huge boost last week when the San Jose Sharks returned Russian forward Danill Gushchin back to the OHL and the IceDogs.
The 19-year-old Gushchin was the Sharks third round, 76th overall selection in the 2020 NHL Entry Draft. 
"(His arrival) really allows us to build two legit scoring lines," Burke said. "Having a star like Danill Gushchin come in, and demand respect right away, fit in with the guys right away – excellent 200-foot player that we're so lucky to have and San Jose has been unreal to work with."
Besides Gushchin at forward, Niagara will be led by Cameron Butler and Jake Uberti. Butler was an invite to Detroit Red Wings rookie camp, while Uberti attended the Arizona Coyotes'. 
The IceDogs enter the regular season healthy at forward with the exception of one player, Rochester, NY native Anthony Agostinelli. 
The blue line has a lot of promise as rugged defender Mason Howard, along with Dakota Betts and AJ Cook will be looked upon to guide the likes of Isaac Enright, Landon Cato, and rookies Andrew Wycisk and Rodwin Dionicio. Dionicio is an import player from Switzerland who really impressed during training camp, and the exhibition games.
Burke has officially listed Howard and Enright as day to day with injuries. 
In goal, Burke, along with goaltending coach Jason Barron, will use a three goaltender rotation to start the season, as Tucker Tynan headlines a group consisting of Josh Rosenzweig and rookie Joey Costanzo. 
"Those are our guys," explained Burke. "We're in no rush to do anything. I could see us going three goalies the entire season to be honest. Outstanding goalies we have."
Burke will be assisted by Associate Coach Jody Hull, and Assistant Sean Teakle. 
Capacity at Meridian Centre, home of the Niagara IceDogs, is currently listed at 50 per cent, meaning 2,700 fans are permitted inside home games. 
Individual game tickets are on sale now niagaraicedogs.net
The IceDogs home opener is this upcoming Saturday, October 9, against the Oshawa Generals. Puck drop is set for 7 pm. 
"We're all very excited. It's been an exciting training camp," Burke added.
"Very much a feeling of refreshment and renew. It's been a long camp, and a long wait for regular season action, we're almost there now."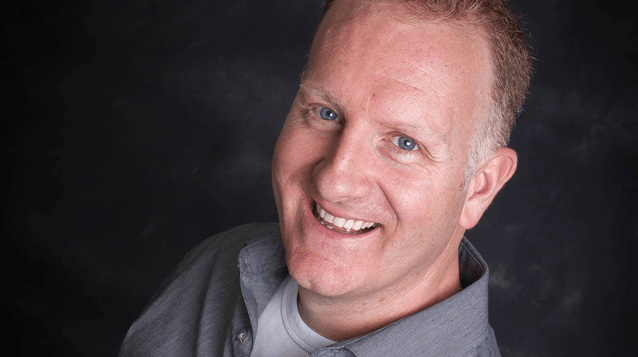 Rod Mawhood is a lifelong Niagara native who has had the pleasure of working in all three mediums – Radio, Print and TV – for over 20 years. His first announcing gig was with the then St. Catharines Stompers. Since then he's worked in radio and TV in Toronto, and currently is the announcer for the Niagara IceDogs and Niagara River Lions.
Rod also covers the Buffalo Bills for FOX Sports and the Buffalo Sabres for NBC Sports.