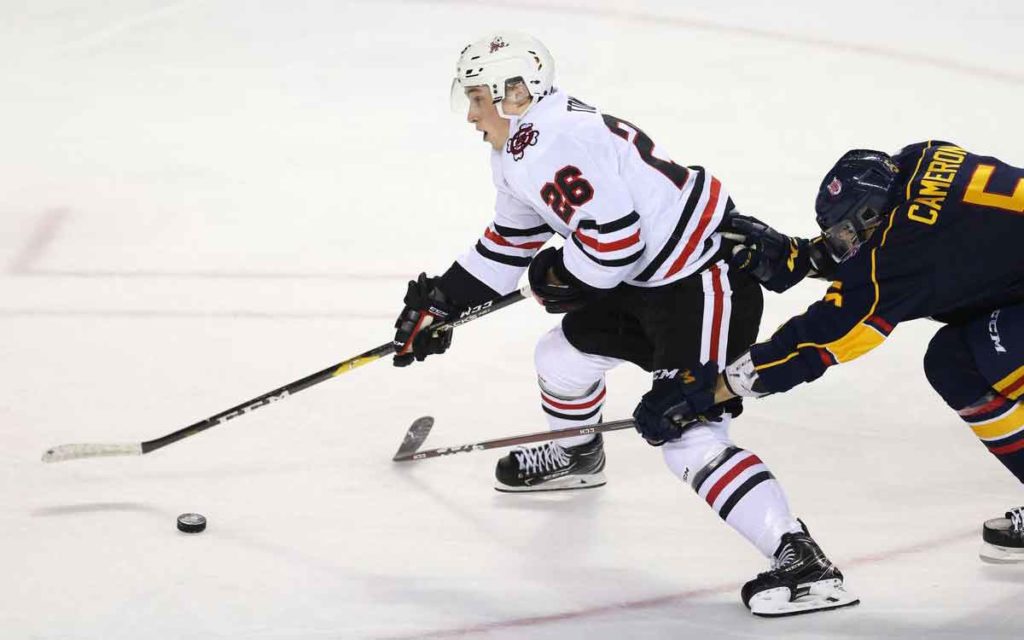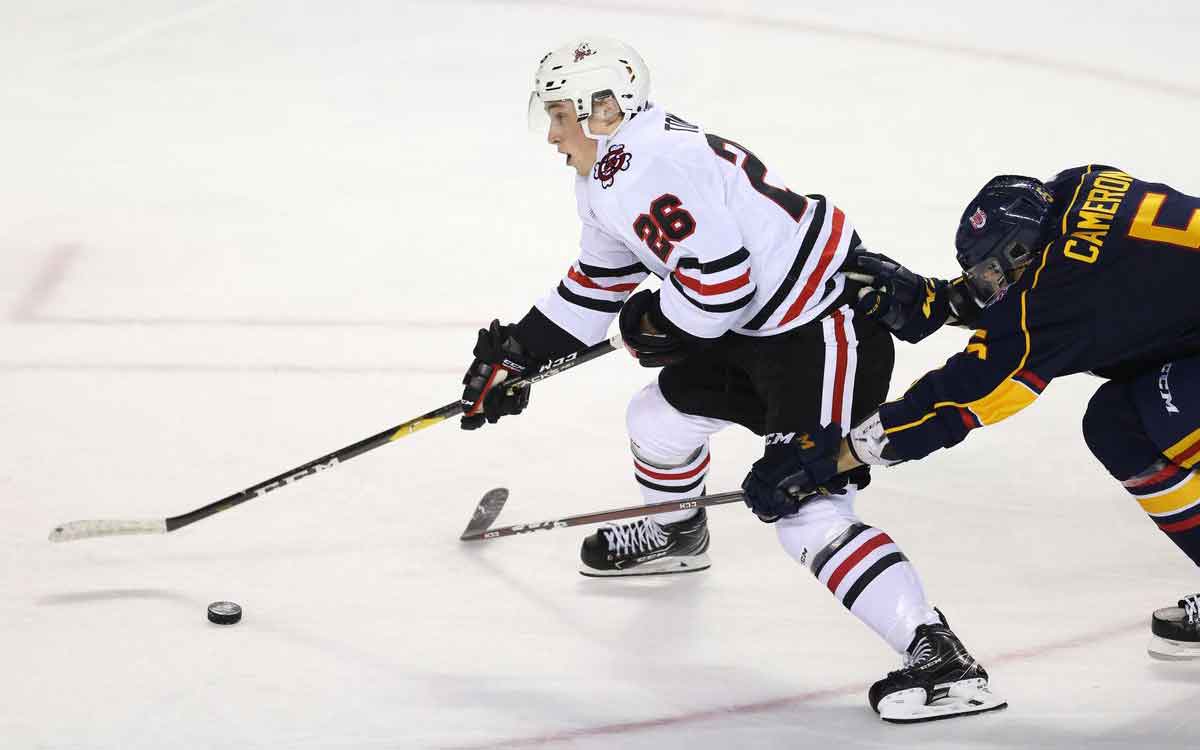 Former Niagara IceDog Phil Tomasino was traded to the Oshawa Generals. Photo: Vaughn Ridley.
Most Niagara IceDogs fans knew general manager Joey Burke needed to restock his teams draft cupboard after last season's 'all in' campaign.
Well Burke did that and then some during this week's Ontario Hockey League trade deadline.
It started Monday when Burke dealt Switzerland native, and world junior player, Kyen Sopa and a thirteenth round pick to Erie for a second, third and eighth round pick in return.
However Thursday had the junior hockey world buzzing as Burke acquired no fewer than 13 picks for Akil Thomas and 2019 first round NHL pick Phil Tomasino.
Thomas, who didn't dress but was honoured before Thursday's game against Hamilton for his Team Canada world junior golden goal, was dealt to Peterborough for 17-year forward Cam Butler, two seconds, a third, and a fourth round pick.
"This is easily the hardest trade I have ever made," said Burke. "Akil was the first player I ever drafted, and is my favorite IceDog of all time.
There were a lot of tears shed this morning in Niagara.
At the end of the day we all know Akil will be in LA (Los Angeles Kings) next year. We needed to add an exciting young player, and we get that in Cam Butler."
Less than two hours before that, in the biggest trade thus far this season in the OHL, Tomasino was traded to Oshawa for the rights to and nine, count em', nine draft picks, including six second rounders.
Burke in fact thinks the trade might be the biggest the league will ever see going forward.
"This was a difficult decision to make, but the fact of the matter is we are building our future around 02-04's (birth years) and younger and we will never get a chance to acquire this amount of picks again," Burke explained.
"With the pick window closing to four years next season, I believe this is the last deal of this magnitude we will see in this league.
The opportunity to add nine impact players for our future is something we couldn't pass up.
Not only have we restocked our draft cupboard, we have multiple second (round picks) in every year. This deal sets us back up for the future and gives us the tools to build a winner."
Burke also picked up goaltender Andrew Maclean from the Oshawa Generals for a fifth round pick on Wednesday.
Niagara enters play Friday eighth in the Eastern Conference standings with a (15-17-5) record, and are trying to qualify for the playoffs for a thirteenth straight year. The London Knights are the only other OHL team that can say that.
The trade deadline expires at 12 noon on Friday.
The IceDogs also provided an update on injured goaltender Tucker Tynan on Thursday:
"Tucker Tynan had surugery this morning to ensure his muscle is re-attaching properly.
Doctors expect he will make a full recovery.
Tucker is expected back in Niagara within the next 6-8 weeks to begin his rehabilitation."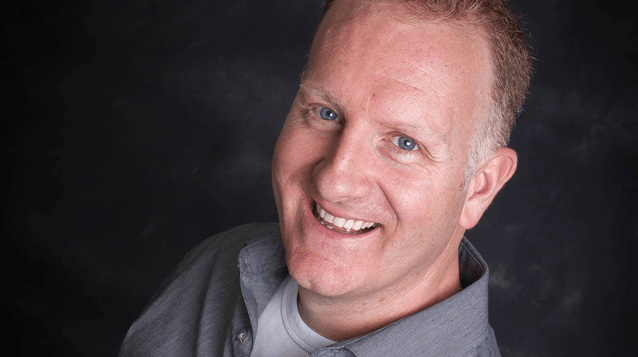 Rod Mawhood is a lifelong Niagara native who has had the pleasure of working in all three mediums – Radio, Print and TV – for over 20 years. His first announcing gig was with the then St. Catharines Stompers. Since then he's worked in radio and TV in Toronto, and currently is the announcer for the Niagara IceDogs and Niagara River Lions.
Rod also covers the Buffalo Bills for FOX Sports and the Buffalo Sabres for NBC Sports.