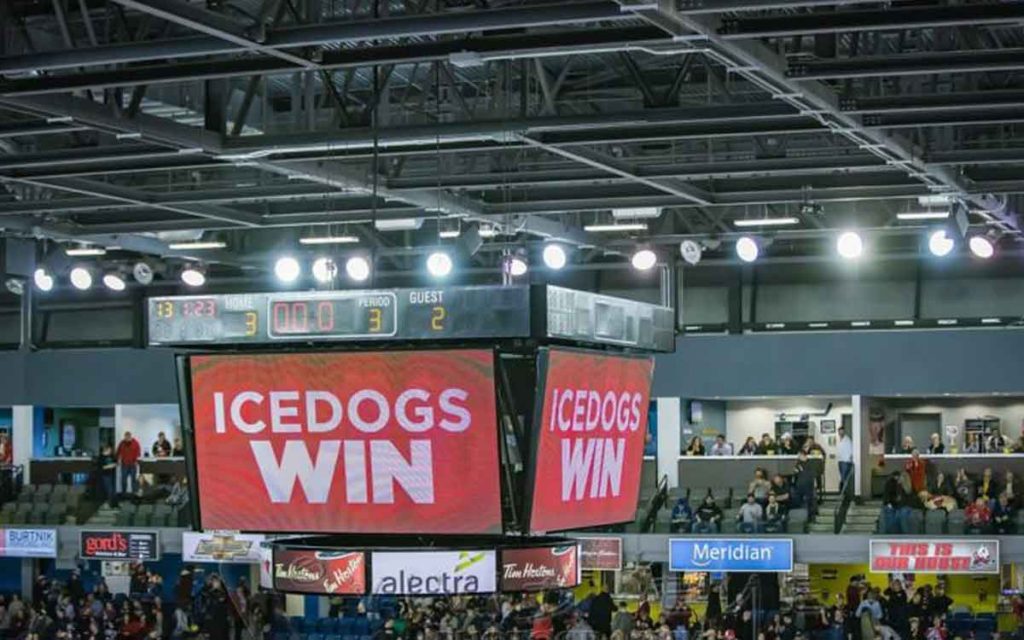 Seventeen games into their 2018-19 campaign is exactly the quarter-pole for the Niagara IceDogs and their 68 game Ontario Hockey League schedule.
And sitting at (10-5-2-0) – good for first place in the OHL Central Division standings and second overall in the Eastern Conference – head coach Billy Burke is happy with where his team is situated.
Burke is especially pleased, and pleasantly surprised, with three young blueliners, including a pair of rookies who had to step up their games when Liam Ham, Drew Hunter and Elijah Roberts missed a total of 34 man games to injury.
Hunter has still yet to suit up for the IceDogs this season.
"We went through some adversity over the course of the first 10 games, but it was a great opportunity for some younger guys to play bigger minutes then they would have had the opportunity to if we were 100-percent healthy right out of the gate," explained Burke.
"I think what I'm most happy about is the way the young guys handled the opportunity to play bigger minutes. Lleyton Moore, Mason Howard, and even a guy like (second year) Billy Constantinou, who was in and out of the line-up last year is really starting to play great hockey lately. Seeing big-steps from sixteen and seventeen year old d-men certainly has been great, and a nice surprise."
Assistant captain, and Los Angeles Kings 2018 second round draft pick, Akil Thomas continues to lead Niagara in scoring with eight goals and 27 points, including a team best 19 assists.
Edmonton Oilers draft pick Kirill Maksimov leads the team in goals with 11.
Constantinou is the top scoring defenceman with four goals and 12 points to go along with a plus-10 rating – which is also tied for the team lead with Thomas, Kyen Sopa, Moore and Daniel Bukac.
Sopa and Bukac are both 2018 Import Draft players for Niagara.
Between the pipes Stephen Dhillon is on pace for a career year posting a 2.58 goals against average, and .922 save-percentage thus far. The Buffalo, NY native was named Canadian Hockey League (CHL) goaltender of the week to close out the month of October.
Going forward, over their final 51 games of the regular season, Burke would like to see his team not leave points on the table, and improve their special teams play.
The IceDogs currently sport the sixth best powerplay in the OHL which is clicking at 21.1 percent, and the fourteenth ranked penalty kill at 80.0-percent.
"We need to continue to make strides in all areas," the second year IceDogs head coach said. "Our special teams have been getting better lately, but they can be better.
I'm liking our defensive-zone coverage and our tracking through the neutral-zone, but again that can be better to limit teams' odd man rushes. And as a team we all feel that we have left a couple of points on the table, but to be near the top of the league at the quarter-pole of the season is a great spot for us."
Niagara hosts North Bay Friday night at Meridian Centre. For ticket information visit niagaraicedogs.net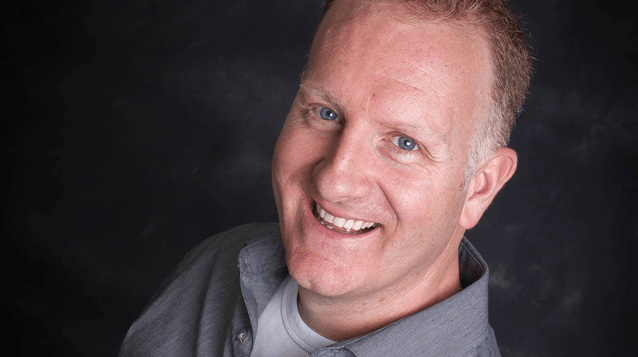 Rod Mawhood is a lifelong Niagara native who has had the pleasure of working in all three mediums – Radio, Print and TV – for over 20 years. His first announcing gig was with the then St. Catharines Stompers. Since then he's worked in radio and TV in Toronto, and currently is the announcer for the Niagara IceDogs and Niagara River Lions.
Rod also covers the Buffalo Bills for FOX Sports and the Buffalo Sabres for NBC Sports.