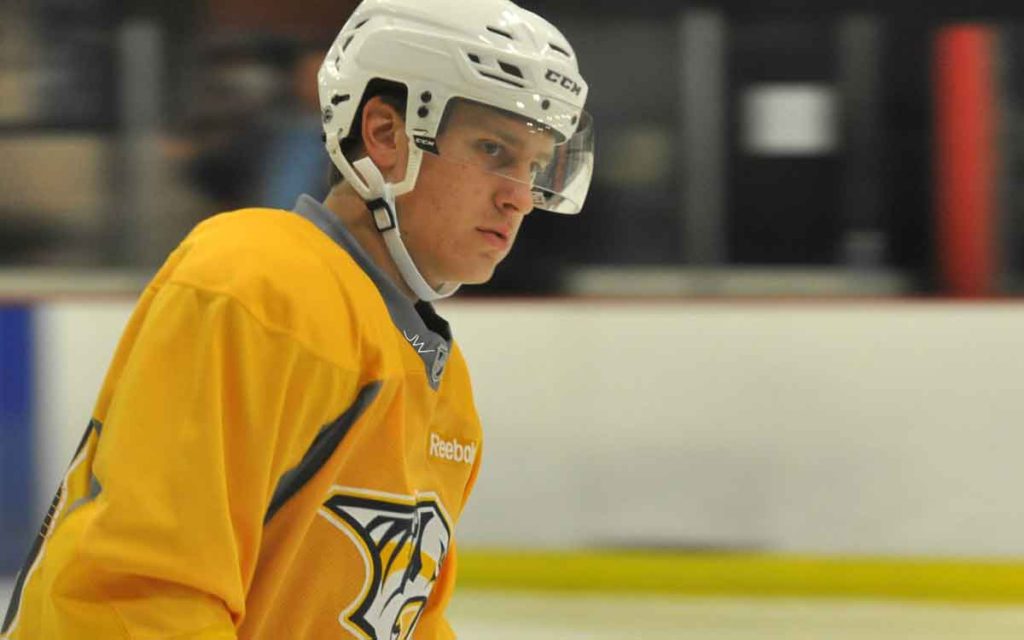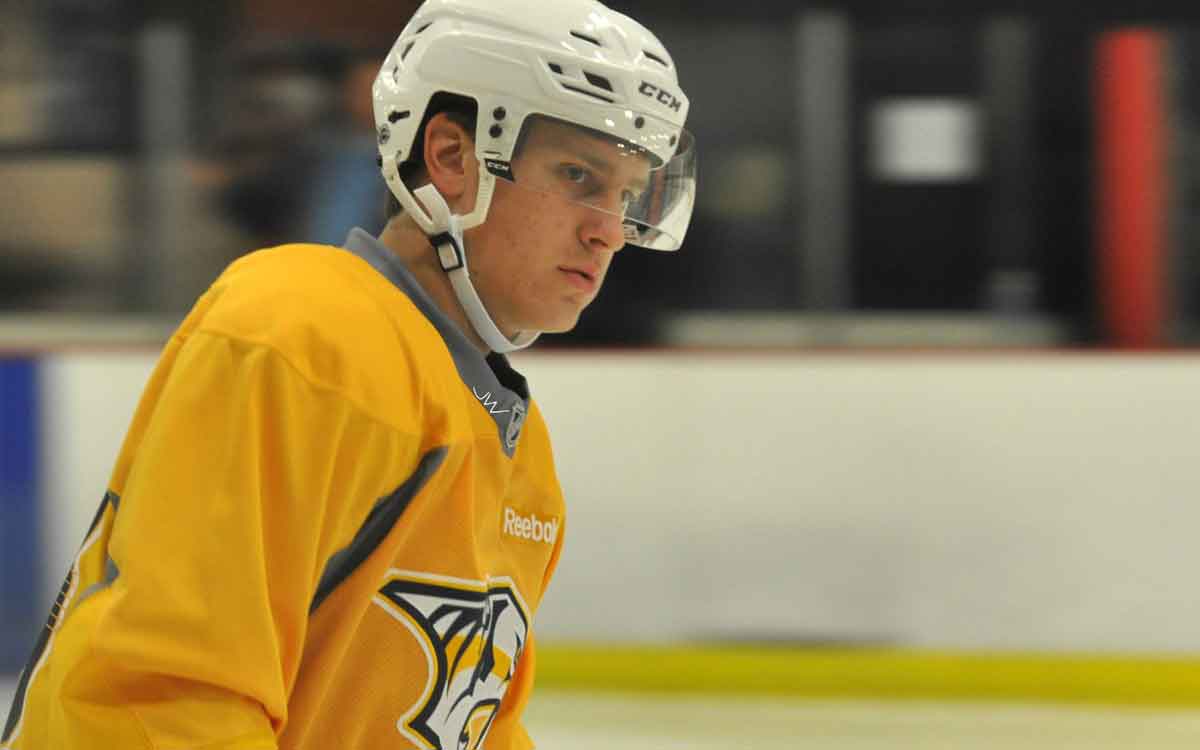 Former Niagara IceDog Jacob Paquette was traded to Peterborough this week. Paquette is seen here at the Nashville Predators rookie camp. Photo Credit: Jamie Wahl
Niagara IceDogs' General Manager Joey Burke pulled the trigger yesterday on what many fans speculate won't be the only trade of the season that sees the Dogs in a rebuild mode.
Burke acquired four draft picks from the Peterborough Petes, three in 2021, in exchange for defenceman Jacob Paquette.
"This was an extremely difficult decision to make today. Jacob is an established star on the back end in this league, and I wish him nothing but the best in Peterborough." said Burke.
The IceDogs have received the following selections:
2020 3rd round (Kingston)
2021 2nd round (London)
2021 3rd round (Peterborough)
2021 5th round (Peterborough)
"The fact of the matter is we went all in last year. This year, we are in a position where we need to recoup draft picks, specifically over the next two years, especially in 2021. This trade accomplishes that for us and then some, bringing us more than back on track to move forward." Burke, continued
Paquette, was taken in the 7th round by the Nashville Predators in the NHL's 2017 draft. He had spent his entire career with the Kingston Frontenacs, and served as an Assistant Captain before a November 2018 trade brought him and teammate Jason Robertson to Niagara with much fanfare as the Dogs loaded up for a playoff run.
A reliable shut down defenceman, Paquette became a steady presence on the IceDogs blueline last season. He recently returned from rookie camp with the Columbus Blue Jackets. He also attended their summer development camp.