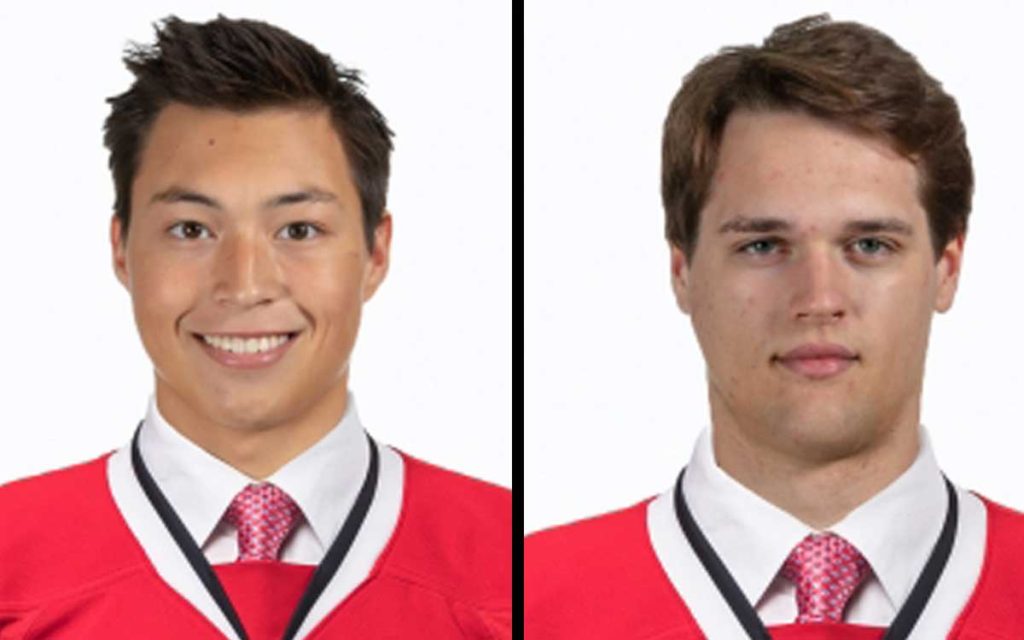 Jason Robertson and Jacob Paquette were acquired last week in a blockbuster trade as the IceDogs build towards a Memorial Cup run.
The Niagara IceDogs have made no bones about it – the 2018-19 season is a go-for-it year.
That was the message since day one of training camp, and it was solidified last week as IceDogs general manager Joey Burke pulled off a huge trade with the Kingston Frontenacs.
Burke dealt sophomore defenceman Billy Constantinou and second year forward Ian Martin, along with 11 draft picks, to the Frontenacs for a pair of 19-year olds in winger Jason Robertson and blue liner Jacob Paquette.
Robertson, a California native, is a second round draft pick of the NHL Dallas Stars and has scored 40-plus goals the past two seasons with Kingston, while Paquette (Ottawa, ON) is a 7th round pick of the Nashville Predators.
"This is a game changer," stated Burke. "We addressed our two biggest needs, and added the best goal scorer in the league along with an elite shut down defenceman. Jason has proven time and again how high calibre of a player he is, and he is going to fit in perfectly with our top six [forwards]."
"Jacob is as solid as they come, and will provide tons of stability to our back end. We feel our depth is right where it needs to be to contend for a championship, and with this move we have put the pieces in place to really make some noise this season," Burke added.
With the acquisition of Robertson and Paquette, Niagara now has seven NHL drafted players on their roster:
Akil Thomas – 2018, 2nd Round (Los Angeles Kings)
Jason Robertson – 2017, 2nd Round (Dallas Stars)
Ivan Lodnia – 2017, 3rd Round (Minnesota Wild)
Kiril Maksimov – 2017, 5th Round (Edmonton Oilers)
Ben Jones – 2017, 7th Round (Vegas Golden Knights)
Daniel Bukac – 2017, 7th Round (Boston Bruins)
Jacob Paquette – 2017, 7th Round (Nashville Predators)
Robertson had one goal and three assists to go along with a plus-three rating in his first two games in an IceDogs uniform, while Paquette has two assists and was plus-two in his first two games.
Niagara is looking to make its third trip to at least the Ontario Hockey League finals this decade.
The IceDogs were crowned OHL Eastern Conference Champions in both 2012 and 2016.
Entering play this week, the Ottawa 67's were tops in the East with 44 points, 12 more than Niagara, but the IceDogs were only two points out of second place in the conference with a record of 13-7-4 – and have yet to play a single game with a full roster this season.
Burke, and the Niagara brass, will likely continue to tinker with the lineup before January's trade deadline for what is hopefully another long playoff run.
Jason Robertson and Jacob Paquette were acquired from the Kingston Frontenacs as follows. (Only five of the 11 draft picks were originally owned by the IceDogs).
From Kingston to Niagara: Jacob Paquette and Jason Robertson.
From Niagara to Kingston: Billy Constantinou and Ian Martin along with 11 draft picks (SAR 2 2019, WSR 7 2019, WSR 3 2020, NIAG 13 2020, PBO 2 2021, NIAG 5 2021, NIAG 11 2021, NIAG 2 2022, KIT 3 2022,             NIAG 2 2023, LDN 3 2024).
Niagara hosts Owen Sound this Thursday night, before visiting Kitchener on Friday.
For ticket information on home games at Meridian Centre in downtown St. Cathairnes visit: www.niagaraicedogs.net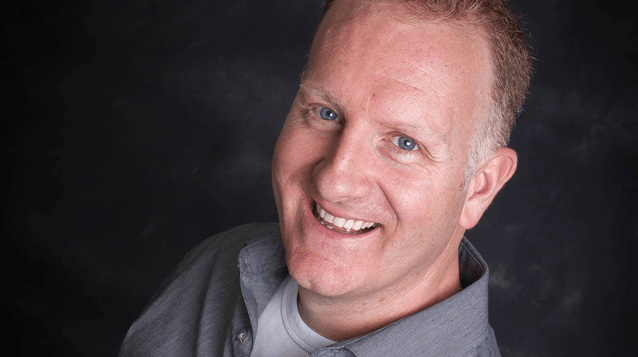 Rod Mawhood is a lifelong Niagara native who has had the pleasure of working in all three mediums – Radio, Print and TV – for over 20 years. His first announcing gig was with the then St. Catharines Stompers. Since then he's worked in radio and TV in Toronto, and currently is the announcer for the Niagara IceDogs and Niagara River Lions.
Rod also covers the Buffalo Bills for FOX Sports and the Buffalo Sabres for NBC Sports.